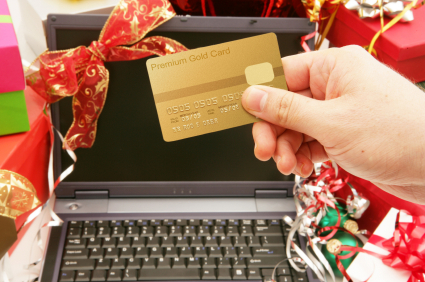 The holiday season is a time when families get together to enjoy one another's company and exchange presents. It's also a time when people are at their most charitable. As such, there are an increased number of charity scams.
Internet scams, including charity fraud are something you should always be on the lookout for, not just during the holiday season. Go Banking Rates spoke to a professional on the matter to help charitable givers avoid online fraud.
Charity Fraud During the Holiday Season
Steven Weisman, an attorney, author of several books on the subject of fraud and the proprietor of Scamicide.com, a website specifically designed to target scammers, shared his thoughts on the issue of holiday charity fraud.
"People are vulnerable to charity scams during the holidays," explains Weisman, "these scammers have a knowledge of psychology that would be the envy of Freud."
The reason is that this time of year when people are feeling most generous. "This is a perfect storm for identity thieves and scammers," says Weisman.
Common Charity Scams
People might be confused because they're on the "Do not call" list, but still receive calls. This happens because that list does not apply to charitable organizations. If a charity calls you, you shouldn't assume that it's a scam. You should, however, do your due diligence to protect your savings account — which means never giving money over the phone.
Instead of relaying private financial information over the phone, thank them for their time, do some online research, and if the organization is legitimate, donate through their website.
Additionally, avoid being the victim of internet scams by making sure that the charity's website is entirely secure before initiating the transaction. Website URLs should begin with "https://" rather than the standard "http://".
Another way consumers are preyed upon is when scammers use fake charity names that sound like a real charity group.
"The American Cancer Society is a real charity," says Weisman, "the National Cancer Society is a scam." Again, you can avoid being scammed in this way by doing online research. If you find that you were called by a potential identity thief, notify the state attorney general — and consider giving your money to the similar, but legitimate, cause.
Finally, while not a scam, people should be aware of how much of their money is going its intended purpose, versus administrative costs and salaries for the organization's staff.
"If it's more than 25 percent," says Weisman, "it's legal, but it borders on a scam." You can easily research charities in general as well as what portion of your donation goes towards charitable purposes by using the website CharityNavigator.org.
Protect Your Identity and Savings From Internet Scams
When avoiding identity theft, internet scams and charity fraud during the holiday season, you just have to do the same kind of due diligence that you do during the rest of the year.
Still, because you may feel extra generous this month, you're an even bigger target for a fraudulent operation. Know exactly who you're giving to and how it's being allocated, so you can ensure your money goes to causes which are most important to you and your family this holiday.