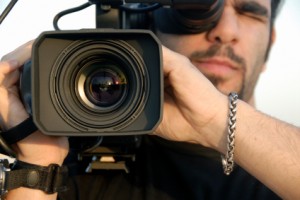 The world of reality TV has exploded from a few shows in the early 90s, like "Cops" and "The Real World," to a massive amount that seems to outnumber actual sitcoms and dramas. While many cringe at the often talentless display of so-called reality we've grown accustomed to seeing, some can't get enough of the real-life drama. This is why reality "stars" are suddenly earning larger incomes than ever before.
If you're looking for ways to speed up your retirement savings, you might consider taking the reality TV route yourself. As appalling as it may sound to some, it has lucrative potential and, if managed correctly, could actually lead to early retirement.
Regular Joes Rake in the Dough with Reality TV
So it's safe to assume that your retirement goals probably have never included being a part of reality television. Most people don't come close to thinking of this as the way to build a bigger nest egg.
But there's no doubt that as this form of TV grows in popularity, so will participants' salaries, providing an option for quick and substantial income that was once only reserved for trained actors and entertainers.
If you're wondering just how much money is out there in the realm of reality TV, take a look at what these once-unknown stars have earned after finding success on their shows:
The Real Housewives casts: Reportedly, the cast members of these popular series earn upwards of $30,000 per episode. Some are even trying to negotiate higher pay for upcoming seasons.
The Gosselins: Before their reality empire took a dive, John and Kate Gosselin reportedly earned $75,000 per episode for their hit show "John and Kate Plus Eight."
The Hills cast: Cast members of the super-popular MTV show, "The Hills," earned an average of $100,000 per episode with series regulars like Brody Jenner earning $45,000 and leading ladies like Lauren Conrad earning as much as $125,000 per episode.
The Teen Mom cast: The cast of the popular MTV show "Teen Mom" reportedly earned $65,000 per season.
For many reality stars, the income from their shows is only a piece of their total cash flow. For instance, in 2010, a number of reality stars were able to rake in additional dough with books, endorsements and more, including Lauren Conrad of "The Hills" who earned an extra $5 million and Kim Kardashian who brought in an additional $6 million.
Of course, you may not be thrilled about the idea of joining the cast of a dramatic, catty and often degrading reality show like some of those listed above. So is there good money to be made in other forms of reality TV?
Reality Shows that Pay the Most
Since reality shows pay well based on high ratings, the bigger the drama, the more likely you are to land yourself a lucrative income. Of course, you don't have to be on the highest-paying (and often most humiliating) shows to earn more than you do at your current job. Others have the potential to earn reasonable incomes as well.
To take a closer look at what you could earn, let's look at the five major genres of reality TV shows (as designated by Marc Cronin, the founder of Mindless Entertainment and creator of "The Surreal Life" and "Flavor of Love") to see what casts/contestants generally earn.
| | | |
| --- | --- | --- |
| REALITY SHOW CATEGORY | DESCRIPTION | AVERAGE INCOME |
| Game Shows | Game shows have been around for decades and are typically not viewed as reality TV. However, because they showcase real contestants and are filmed in real time, they fall into the category. | Varying prizes and money, sometimes up to $1 million. |
| Talk Shows | Another show format that has existed for many decades is the talk show. Most guests are invited based on their celebrity or dramatic circumstances. | Typically no money is involved |
| Big Contest | The big contest category includes shows like "Survivor," "Apprentice" and "The Bachelor," which gather a group of contestants and have them compete in a series of challenges and eliminations until one winner emerges. | Shows pay around $0-$1,000 per week to compete with the ultimate winner receiving up to $1 million or major prizes. |
| Pure Documentary | Pure documentary shows like "The Real World" and "Bad Girls Club" bring a group of people together to see whether they can get along in a closed setting. Another form of pure documentary could include the "Real Housewives" series. | Many shows offer stipends of $750-$1,000 weekly. However, they could pay upwards of $50,000 per episode. |
| Living Sitcoms | Living sitcoms are shows that follow groups of people (usually families) around as they live their normal lives. Shows like "The Osbornes" and "John and Kate Plus Eight" fall into this category. | Many have received upwards of $100,000 per episode for their participation. |
The information above makes it evident that while pure documentary and living sitcom reality shows typically offer the most lucrative incomes, game shows and big contests also offer great potential for huge prizes and popularity that could carry over to entertainment opportunities (look at how well being a contestant on "Survivor" worked for Elisabeth Hasselbeck).
Since big opportunities could arise from almost every type of reality show, it's up to you to decide how much fame and attention you're prepared to handle, especially when negative attention could bring consequences as serious as losing a current job (and hindering the ability to acquire others afterward), forcing you to then stick with entertainment to earn a living.
Investing Reality TV Earnings is Key
So let's say you've decided you want to participate in a 20-episode, pure documentary reality show that you've learned will pay $3,000 per episode. You will earn a total of $60,000 (before taxes) for your participation.
This isn't going to be enough to set you up for retirement when hundreds of thousands of dollars are usually needed, but it can help you put a substantial amount of money to the side, especially if you have been able to keep your job or continue running your business in the meantime.
If you think this is the route you would like to take, here are a number of important factors to consider while in the middle of early retirement planning:
Avoid lifestyle inflation: Be careful not to take part in what is known as lifestyle inflation (meaning you spend more because you earn more).
Save and grow your money: It's good to not only put money in high-interest savings accounts but also begin taking on investments in stocks and bonds to make sure your money grows after you've earned it.
Consider building a reality career: If you're not close to early retirement with the earnings you've acquired from participating in one reality show, you may have to consider doing another to acquire more money and build an actual reality TV career.
If you feel you're ready for everything the reality TV world has to offer (both positive and negative) then you may want to start auditioning for shows. By landing the right one, keeping publicists on your team to spin negative press and getting out of the world as soon as your retirement goal is reached, you may be able to successfully earn enough from a reality career to retire earlier than you've ever imagined.