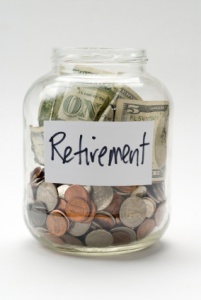 Can you imagine living on less than $200 a month for the rest of your life? That's the reality that many baby boomers are facing as they close in on retirement. According to a study by Wells Fargo, the average retirement savings of the average American in their 50s is $29,000.
That may seem like a decent chunk of change, but if you simply crunch those numbers in a retirement calculator, you'll find how drastically scary that outlook is. Based on a retirement period of 20 years and a 5 percent return, you're looking at a monthly allowance of $190 a month. One hundred and ninety dollars a month. For most people, that doesn't even cover food costs, let alone rent, utilities, clothing and just about anything else that involves any type of lifestyle.
Sure, you could always get serious by trying to catch up on your retirement contributions and calculate the supplemental income from Social Security, but where's the fun in that? If you're the adventurous type, you can take on the challenge of living on $190 a month right now. Why wait until retirement, right?
Life on $190 a Month
If you think saving for your retirement fund is overrated, then this challenge is definitely for you. On the bright side, the less you need to live off of during retirement means the sooner you can stop working and kick your feet up. Ironically, the more successful you are living off $190 a month, the more you actually have to save for retirement. Anyway, here are a few suggestions for those adopting this extremely "frugal" lifestyle:
Food: You've probably heard about broke retirees resorting to eating cat food to survive. Well, why spend $0.50 cents on Fancy Feast when $0.38 on a pack of Ramen will do? At three meals a day, that's about $34 a month.
Clothing: The Salvation Army and other thrift stores are a good shopping destination for those on a budget. If you're looking to stay fashionable with a new outfit per month, $10 can get you a pair of slacks, shoes and a shirt. Round it up to $15 for a few accessories and unmentionables, and you're all set.
Rent: The good news is, you don't have to live on the streets to make your budget work. The bad news is, you'll probably have to shack up with a pack of relatively unsavory individuals. According to the 2010 U.S. Census, the national median gross rent is $842. So, let's say you set aside $85 a month just for housing and utilities, your living quarters will be moderately cramped with just nine other roommates. That's doable, right?
Now that you have your bare necessities covered, you still have $56 left to spend! Living off $190 a month doesn't seem so hard at all now, does it? Granted, you still have to factor in transportation costs, medical bills, "entertainment," and communication costs like pay phones or a landline. But as long as you never go anywhere, get sick, bored or want to talk to anyone, life should be a breeze. Also, you'll be better off if you can avoid the economic effects of inflation, but that's not something you need to worry about right now.
Can you imagine living like that? Well, if you can't, maybe it's time to reconsider the urgency in saving for retirement. Your golden years are meant to be spent relaxing and reaping the rewards of your life's work, not finding new challenges in a destitute lifestyle. Find out how much you'd need to live comfortably during retirement, and use that to set a goal for your nest egg. You'll thank yourself later.