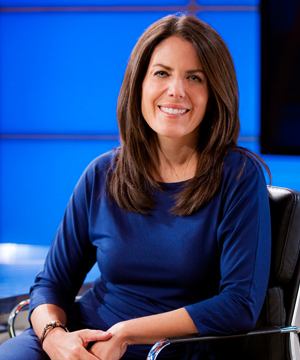 This post is part seven of our 12 Days of Finance series. Don't forget to vote for your favorite expert!
Helping Americans grow wealth starts with ensuring a strong foundation of understanding is set in place. Jean Chatzky has stepped in to fill the void of money comprehension, by offering easy and practical financial guidance to cash-strapped individuals and families across the country.
She takes the often complex topics in personal finance, like retirement and paying down debt, and communicates it to the masses in a way that's accessible so anyone at any age can develop smart financial habits.
Jean Chatzky on Savings and Debt
There are many different philosophies among personal finance experts regarding the best practices Americans can implement to start saving money and getting out of debt.
Jean Chatzky encourages depositors to make the habit of saving an automatic process. In an interview with news outlet, WSDU, Chatzky explains the best way to approach growing a savings account.
When it comes to debt, Jean Chatzky makes the distinction between good debt and bad debt. Good debt, she says, including lines of credit with a low interest rate such as mortgage loans and student loans. Bad debt, on the other hand, charges consumers more money through excessive interest rates, which is why Americans should focus on paying down their highest-rate credit card.
Is Jean Chatzky your favorite personal finance expert? Vote for her in our 12 Days of Finance poll below!


About Jean Chatzky
Jean Chatzky has authored eight books on personal finance, including her latest New York Times best-seller, Money 911: Your Most Pressing Money Questions Answered, Your Money Emergencies Solved. She was also recognized on The Oprah Winfrey Show for her widely successful book Pay It Down: From Debt to Wealth on $10 A Day, which also hit the New York Times best-seller and Business Week best-seller lists.
Currently, Chatzky is the host of "Money Matters with Jean Chatzky" on RLTV and is AARP's personal finance ambassador. Catch up with on her personal finance advice by watching NBC's TODAY Show, where she answers money questions as the show's financial editor.
(Photo: RLTV)