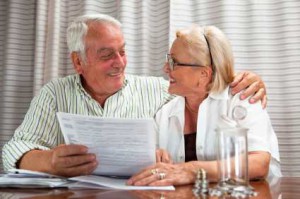 A new report conducted by LIMRA revealed that many Americans choose not to save money for retirement during a time when personal savings are more critical than ever. The trade association for the financial services industry said 49 percent of Americans currently do not have a retirement plan at all.
Americans Don't Prioritize their Retirement Plan
LIMRA conducted a study recently to determine how many working adults contribute to some type of retirement plan, including an IRA or 401(k). According to the association, almost half of Americans say they don't forward money toward retirement at all.
The numbers worsened when examining the younger segment of the workforce. LIMRA found that 56 percent of people ages 18 to 34 currently do not save money.
Matthew Drinkwater, associate managing director at LIMRA's retirement research division, expressed concern with the association's data. "The findings from the survey were disturbing, given that people will increasingly need to rely on their personal savings to make ends meet in retirement," he told CNN Money.
He went on to explain that it's critical for adults to save systematically during their working years to have adequate savings that will last at least 20 years into retirement.
How to Save Money for Retirement
One standout figure in LIMRA's report was that nearly half of consumers said they aren't planning to contribute to an IRA because they can't afford to save money. In fact, among all of the participants surveyed, only one in four said they have ever worked with a financial professional to plan for retirement.
With government officials predicting that Social Security will go extinct in just a couple of decades, it's important for all workers to learn how to save for retirement. Here are some ways to get started:
Open an interest-bearing savings account: A great way to start a retirement plan is via an interest-bearing savings account that allows for some liquidity but helps you earn interest on your money.
Save money with a 401(k): Many large and some medium-sized employers offer 401(k) plans that allow you to save for retirement with the help of employer-matched dollars. In this case, money is taken from your paycheck as a contribution.
Consider an IRA account: If your employer doesn't offer 401(k) options, consider opening your own individual retirement account (IRA). The Roth IRA in particular allows workers to open with a smaller minimum deposit.
With the economy still in a tough position and many workers struggling to make ends meet, saving for retirement may feel impossible. However, before you give up entirely, take time to shop around. You're sure to find a retirement plan that matches your financial circumstance.