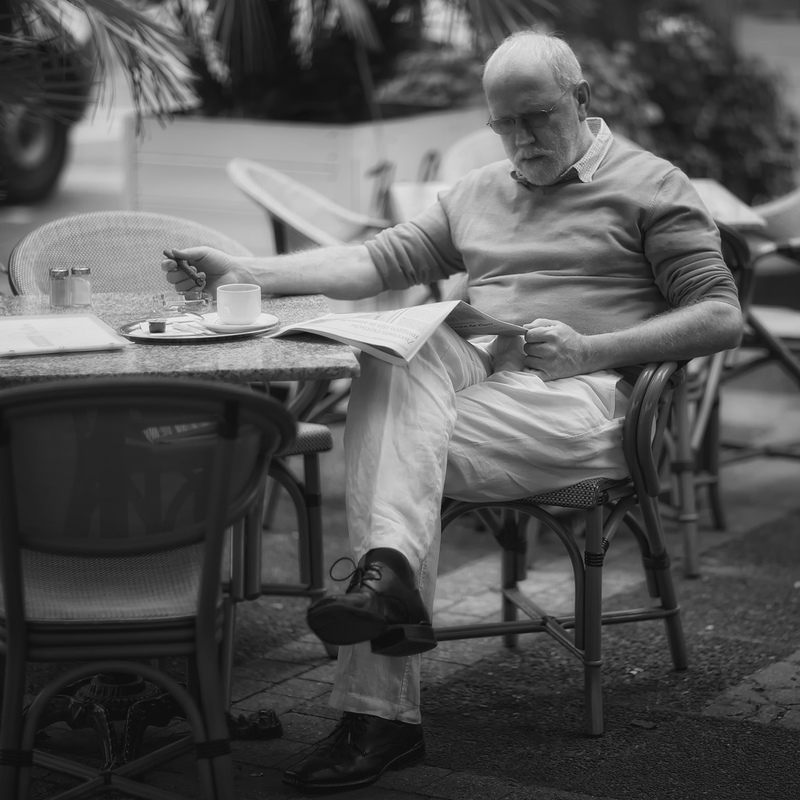 Retiring is a lot like buying a car. It's shiny, it's new and it's different from the familiar trappings of the ride you've had for years and become accustomed to. Of course, it's always wise to take a new car out for a spin first or you might commit to something you'll regret down the road.
If you're nearing retirement age and are undecided if you want to stop working for good — and don't know whether you have the savings to support this move — it might be best to try out a test run first. If it's too soon to give up your career, you'll have plenty of opportunity to return to the working fold.
All this comes with some very important financial decisions to make, however. Spend too much on your test retirement, and you won't have enough when it comes time to hang up your hat for good. Check out some of the considerations you'll need to make to help decide between retiring, working or both.
Are You Ready to Retire?
It's a myth that everyone passes the retirement threshold at age 65. Everyone has different needs at different ages, and it might not be the right time to try retirement out, even temporarily. Ask yourself these questions:
Do you have outstanding debts to pay?
"A growing number of older Americans are … weighed down by debt when they retire," wrote Christine Dugas for USA Today. If you're still paying off your mortgage, a car loan or your children's tuition or living expenses, or if you haven't saved enough, it might be too soon to retire.
Related: 3 Things You Can Do to Catch Up on Your Retirement Savings (Fast)
Is your spouse on board?
Don't make retirement a selfish venture. If you're married, your husband or wife has a say, too.
"My retirement test drive did not include my lovely wife, who unfortunately had to continue working to support her retired husband," wrote Dave Bernard in an article for U.S. News & World Report.
Are you just forcing it?
Or, are you just in denial that you really love your career? Assuming you're in your 50s or 60s, you've made it this far professionally, and that's something to be proud of. Assess if you really want to give that up just yet.
"Looking back on my various jobs over the years, I realize that I do not necessarily dislike working," Bernard wrote. "The people and friendships and the challenges and successes of a job can add to a satisfying existence."
Taking Retirement for a Spin
If you've ruminated over those questions and decided that a test retirement is something you'd like to pursue, keep in mind your finances and lifestyle. Here's a starter checklist of essentials:
1. Create your pre-retirement budget.
So, you don't really need a million dollars to retire. But you'll need to plan carefully if you'd like to test out retirement for one, two or five years. Start by creating a budget and knowing where to modify it.
2. Consider your expenses.
"As with any budget, the first step is to record average monthly expenses for at least four to six months," wrote Kiplinger's Jane Bennett Clark. "Separate essentials, including mortgage payments, food, utilities and clothing, from discretionary expenses, such as dining out, vacations and gifts."
Take note that these might change in the years to come. "You might spend more on travel and less on health care in the first few years of retirement, but a decade or two later it could be the reverse," Clark wrote.
Also, take inflation into account — it could drive up the costs of goods and services; according to Clark, 3 percent is the average long-term annual increase. She recommends withdrawing 4 percent from your total nest egg the first year of retirement, and increasing that amount annually by the rate of inflation. "The strategy improves the odds that you won't outlive your money," she wrote.
As another savings measure, scale back on expenses, if possible.
3. Gauge your income.
Will it cover everything? If you're over 65, you have access to Social Security (this age might vary based on your birth year); if you're over 59 and a half, you can start withdrawing from your IRA without penalties.
Access those funds wisely, wrote Smart401k founder Scott Holsopple for U.S. News & World Report. "Spending a year or two living on your retirement budget before you actually have to is a good way to see whether it works," he wrote. "If it doesn't, you'll need to re-do the budget or delay retirement so you can save a little more."
4. Examine your emotional life.
Retirement isn't just about finances. Your emotional and social well-being come into play, too. "You need to be able to replace the social contacts that you've had on a day-to-day basis at work," retirement expert Carol Bogosian told USA Today. This is important if you're looking to try out retirement in a new location.
Holsopple recommended getting involved in the local community. "It's probably not feasible to move there during your retirement test drive, but … you may be able to join a community organization in your desired area," he wrote. "Visit frequently and participate in the community so you can meet people. Figure out whether you really want to make that move."
5. Do what you enjoy.
There's no point in retiring if you can't explore your favorite hobbies and activities. Whether it's golf, skiing, pottery or photography, determine how much you'd like to invest in a newfound interest — personally and financially.
"Testing out these activities before you actually retire will give you more certainty about whether or not they are a good fit for your tastes and budget," wrote MoneyNing's David Ning, for U.S. News & World Report.
Plus, studies show that staying active could extend life expectancy.
From Rehearsal to Retirement
Test drive retirement, and you might discover that it's too soon to change gears; or, that the new experiment is worth making permanent. Whatever the case, be glad that you took the steps to give retirement a trial run before committing without a plan. Retirement might seem like something that demands exciting spontaneity, but without proper planning, it can turn out disastrously.
"The retirement test drive is your opportunity to position both you and your budget to thrive during retirement," Holsopple wrote. "In addition to being a great way to test your expectations and your preparedness, it's also a means of easing into retirement and reducing the shock that could come from making so many changes at once."
Photo credit: Fouquier ॐ