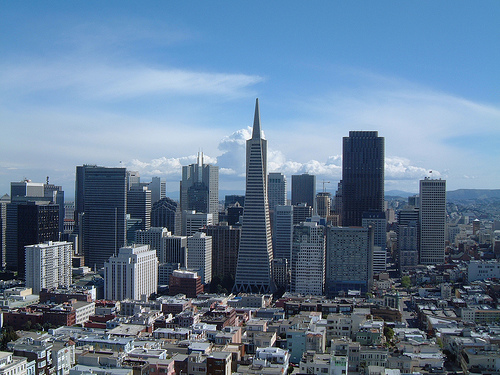 Many San Francisco banks are looking to attract wealthy clients with substantial liquid assets available for investment, essentially boosting the number of clients classified as "ultra high net worth" who are looking to invest with large financial institutions, according to a recent piece by the San Francisco Chronicle.
Wells Fargo Prospects for "Ultra High Net Worth" Clients
Though the U.S. economy continues to stall, client numbers are growing, prompting big banks to pay especially close attention to them.
Wells Fargo, one of the most prominent San Francisco banks in the area, recently opened a lavishly refurbished office space at its Montgomery Street headquarters for a wealthy and exclusive group of clients boasting a minimum of $50 million in liquid assets.
"It's a growth area for many of us, and a profitable one," said Mary Mewha, regional managing director of Wells Fargo's ultra high net worth units, in an interview with the Chronicle. Last year, Wells Fargo combined all of its ultra high net worth units and renamed the financial organization Abbot Downing.
San Francisco Banks Target "Emerging Wealthy"
U.S. Trust, a subsidiary of Bank of America, is hiring more staff to serve clients in the Bay Area with a minimum of $3 million available to invest.
Another major San Francisco bank, Bank of the West, opened its flagship "Wealth Management Center" on Market Street in 2012 and is now rolling out new services this fall designed for clients to invest in the $75,000 to $100,000 range.
The Bay Area has many prospective clients thanks to area industries. "Put San Francisco and Silicon Valley together and no other region in America comes close," said Marc Compton, managing director of U.S. Trust in Silicon Valley, told the Chronicle.
Joe Morford, financial services analyst at RBC Capital Markets in San Francisco, explained how the high-tech industry specifically has become a key driver for the "emerging wealth" of employees with six-figure salaries, stock options and other financial benefits.
"There's money here, banks want to tap into it," Morford said.
Photo credit: newformula