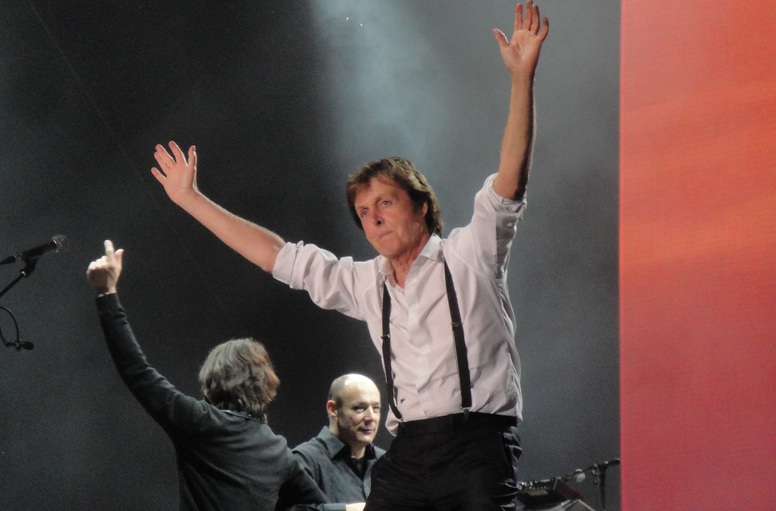 Weeks after Superstorm Sandy impacted the east coast, individuals are still trying to put the pieces of their lives back together. Luckily, the United States and world abroad have taken notice, pitching in any way possible.
The most recent effort to help raise money for Sandy victims was last night's 12-12-12 Concert. If you watched the concert and decided you want to donate to Sandy efforts (or any other good cause, for that matter), but are worried you just don't have the extra cash to give away, know that you can still make a charitable donation before year's end without cutting into your savings.
12-12-12 Concert a Charitable Success
On December 12, 2012, a large group of celebrities came together to devote their time to helping the victims of Superstorm Sandy. Star singers like Paul McCartney, Mick Jagger, Bruce Springsteen and Alicia Keys took the stage, offering in heartfelt performances that successfully tugged at individuals' hearts. Adam Sandler also performed a parody of Leonard Cohen's "Hallelujah," replacing the lyrics to belt out, "Sandy, screw ya!" 
Other celebrities made contributions to the concert like Billy Crystal, Susan Sarandon, Ben Stiller and Chris Rock. Actors James Gandolfini, Jimmy Fallon and Jack McBrayer took over the phone bank, accepting donations from viewers.
The effort undoubtedly made a difference, bringing in $30 million through concert ticket sales alone.
Donate to Sandy and other Charities without Dipping into Savings
Sometimes giving to a charity can be tricky business. No matter how much you want to help others in need, you want to ensure you have enough money leftover to manage your own expenses.
So if you still want to donate to Sandy relief efforts or give money to any other charities this December, how can you do it without breaking the bank?
Donate goods: Many people have been offering Sandy victims blankets, bottled water and other items that are needed. Check with your local charity to find out how you can provide items, or even meals, that can benefit individuals in need while sparing your wallet.
Volunteer for the charity: Another option to consider is volunteering your time for a charity in need. Whether you're helping with cleanup efforts, or manning the phones, your assistance is sure to be valuable.
Offer specific skills: You may be particularly talented at cooking, or are employed as a construction worker. If you have skills that you think will be valuable, consider volunteering those skills to a charity.
If you are interested in donating cash, you can always donate what you can afford to give away — every dollar counts. But before choosing to donate to Sandy or any other charity, but sure to avoid donation scams by researching charities and working with those with the best reputations.
Image: DarioFerrini