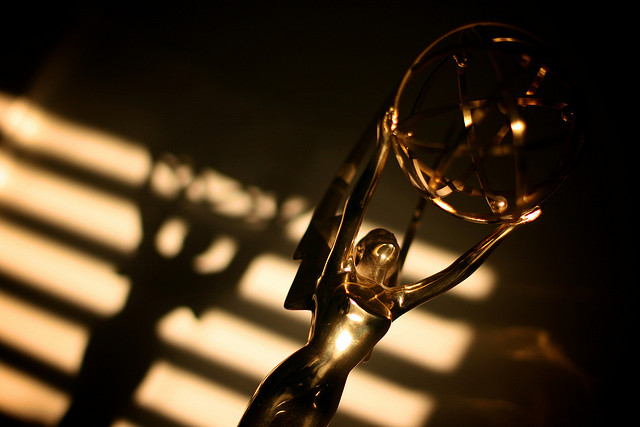 2013 Emmy nominations were announced this morning with this year's list of top television shows and on-screen performances. The results proved historic as Netflix's original series, "House of Cards," received 14 nominations, including the prestigious category of Outstanding Drama Series, becoming the first Internet series to net an Emmy nomination.
With such critical acclaim supporting the show's momentum, Netflix streaming subscribers are getting their money's worth with the show that has pioneered made-for-web TV programming.
"House of Cards" Series Breaking Conventions
In addition to "House of Cards" being the first online web drama to earn multiple coveted 2013 Emmy nominations, the production's format also took an unconventional approach when it came to how Netflix subscribers can follow the series.
Viewers are able to track the political prowess of Sen. Frank Underwood as he makes his way to the top of the White House food chain not just on television, but on any web-capable device, such as a smartphone or tablet. This heightened accessibility undoubtedly helped the series grow a strong viewership and greater visibility.
It's evident that Netflix's edge in the online space has helped its original drama surge when it comes to securing 2013 Emmy nominations.
A few other categories "House of Cards" received nominations in include:
Outstanding Drama Series
Outstanding Lead Actor in a Drama Series (Kevin Spacey)
Outstanding Lead Actress in a Drama Series (Robin Wright)
Outstanding Directing for a Drama Series (David Fincher)
Outstanding Casting for a Drama Series
Despite the acclaim of snagging nominations in such competitive categories, the show's popularity was recognized early on by Netflix subscribers and the streaming service.
Netflix Subscribers Rise as Does Low-Cost TV Programming
savings fund
to pay for the online streaming service at an affordable rate of $7.99 per month. After the close of the quarter, Netflix reported that its subscribers grew by 3 million and attributed much of the boost from "House of Cards" buzz.
At less than $10 per month — about the cost of two Starbucks coffee runs — Netflix subscribers get their share of premium, Emmy-worthy entertainment.
Other shows that Netflix provides exclusively through the web are "Arrested Development" and "Hemlock Grove." The streaming colossus anticipates doubling its original web-only content in 2014.
(Photo: Eric Norris)