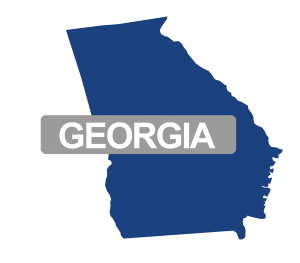 Finding a trustworthy financial institution that provides its depositors with unbeatable service, in addition to a high return on their deposits, is the best scenario a saver can find. However, interest rates today are far from ideal, with many institutions setting their rates at near-zero levels.
In order to ensure depositors stay on top of the ever-changing deposit rates in their area, Go Banking Rates' "Best Interest Rate in Every State" series moves forward to assess how interest rates in Georgia compare to other states in the country. The results uncover a delicate balance among Georgia CD rates and savings account rates, which are a generally positive for Georgia residents.
Average Interest Rates in Georgia
Taking a closer look into local banks and credit unions are key to locating the best interest rates in Georgia. Due to the nature of these establishments, depositors enjoy the benefits of competitive rates compared to others in the country. The data from Go Banking rates' Georgia report uncover that certain deposit account types fared better than others.
Average National Deposit Rates
| | |
| --- | --- |
| Account Type | Average Rate |
| 6-Month CD | 0.31% APY |
| 1-Year CD | 0.46% APY |
| 2-Year CD | 0.69% APY |
| Savings Account | 0.21% APY |
Georgia's Average Interest Rates
| | |
| --- | --- |
| Account Type | Average Rate |
| 6-Month CD | 0.30% APY |
| 1-Year CD | 0.46% APY |
| 2-Year CD | 0.66% APY |
| Savings Account | 0.24% APY |
Georgia's interest rate averages don't necessarily have stars across the board, but the findings aren't all bad news. The information shows interest rates on four deposit categories: 6-month CDs, 1-year CDs, 2-year CDs and savings accounts.
Interest rates in Georgia for a short-term, 6-month certificate of deposit is just a hair short of the national average at 0.30% APY compared to the U.S. average of 0.31% APY. Certificates of deposit for a one-year term are aligned with the national averages 0.46% APY, and 2-year CD account rates fall in under the national average at 0.66% APY.
Georgia CD Rates
Certificates of deposit are often regarded as a strong savings option when higher yields are a priority. Georgia CD rates, however, are not at their strongest levels presently. Investors who are seeking out highly-competitive returns will have to visit specific institutions uncovered by the report that offer significantly higher-than-average rates for their customers.
Individuals interested in short term gains may find success with a 6-month CD. With just a six month commitment, depositors can earn higher interest on their funds. Two local banks, Oglethorpe Bank and Georgia Primary Bank, are at the top of the list with their 6-month CD rate of 1.00% APY.  Following at their heels is the First National Bank of Coffee County whose short-term certificate yields 0.91% APY.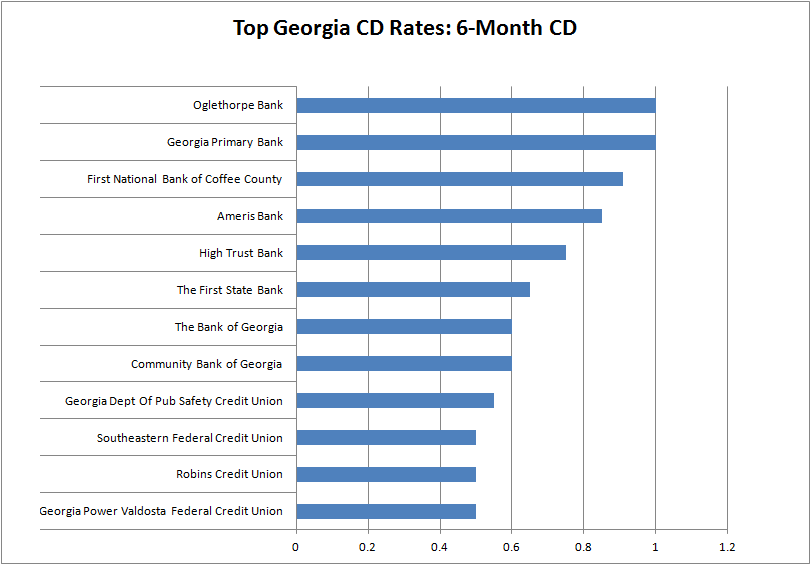 While the state of Georgia's average 1-year CD matches the 0.46% national rate, some savers might feel discouraged about trying this investment option. The Georgia Primary Bank, however, rewards its customers' commitment to saving money by offering a 1.30% APY CD rate on their 1-year certificate. Other high-yield CD rates are available from institutions like the First National Bank of Coffee County, Oglethorpe Bank and High Trust Bank whose rates are at 1.01% APY, 1.00% APY and 1.00% APY, respectively.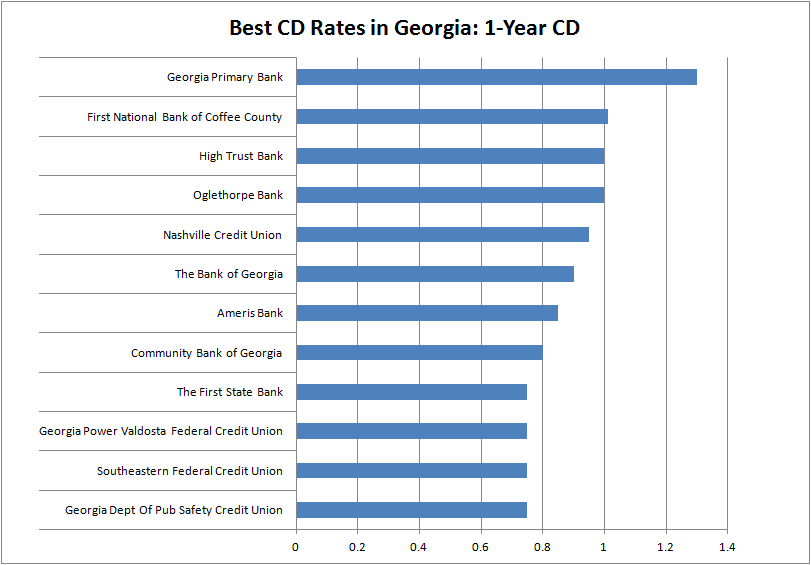 In the 2-year CD category, credit unions shine with Nashville Credit Union securing the second spot on the list with an impressive 1.51% APY. The Bank of Georgia's 1.35% APY takes third place on the top 10 list, while a 1.75% APY from the Georgia Primary Bank snags best in show. Even the bottom of the top 10 list includes multiple institutions offering 1.00% APY 2-year CD rates, like Providence Bank, Southeastern Federal Credit Union, Georgia Department of Public Safety Credit Union and Georgia Power Valdosta Federal Credit Union, to name a few.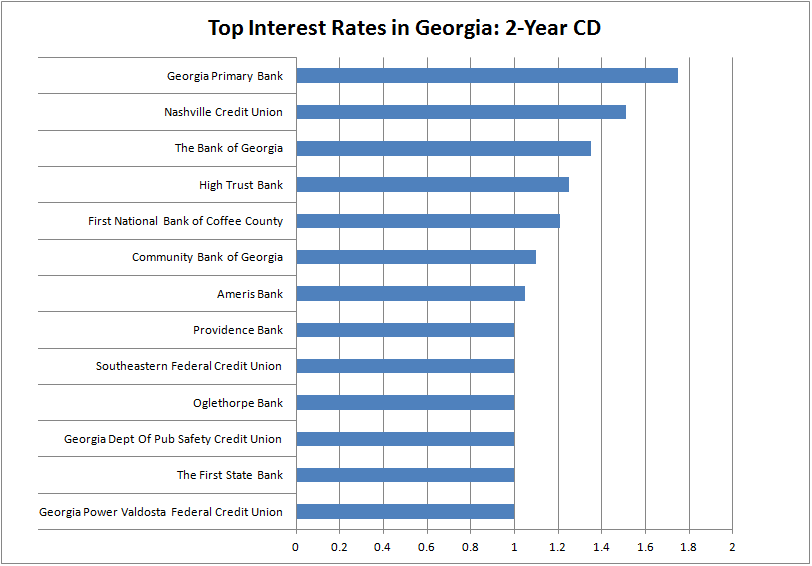 Savings Interest Rates in Georgia
The best interest rates in Georgia for basic savings account products are far higher than the national interest rate averages. The top 10 financial institutions identified by Go Banking Rates reveals that savings account rates as high as 0.76% APY are available from First National Bank South, while an equally impressive interest rate of 0.75% APY is available at both the Georgia Primary Bank and the United 1st Federal Credit Union.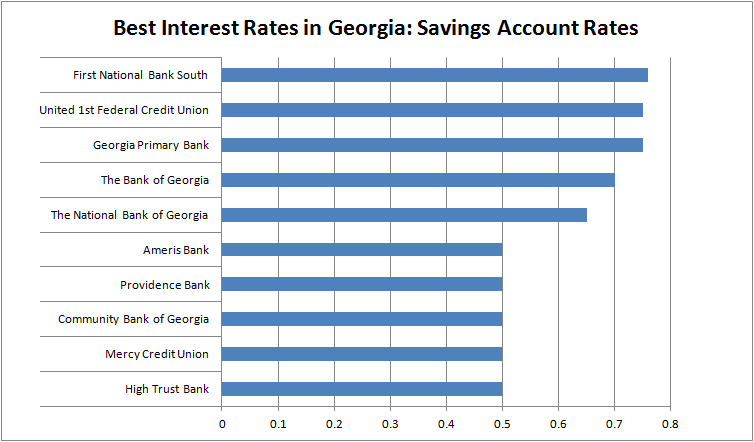 All of the interest rates used in this study are as of December 31, 2012, and are based on the institutions' published online rates. It's important to note that individual rates may have changed since this date and anyone considering opening an account should verify rates with any of the above financial institutions directly.