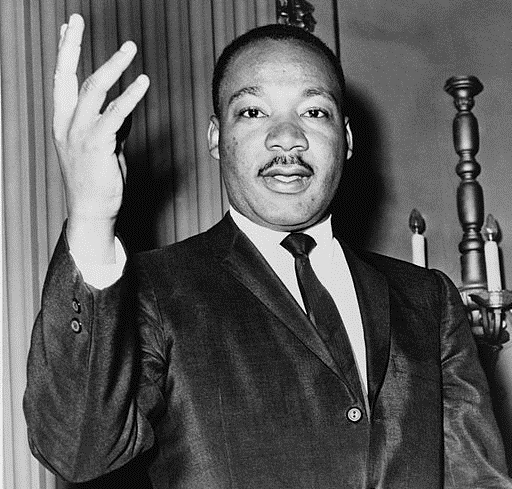 Tomorrow marks Martin Luther King Day 2013, which offers a time of historical reflection — and for some, a day at home with the family. If you are lucky enough to not have to work on this holiday, it's not only a good time to reflect on the important role Martin Luther King played in our nation's history, but also save money with some of the great deals, discounts and free activities going on around the country.
About Martin Luther King Jr. Day
On April 4, 1968, Rev. Martin Luther King Jr., one of the nation's most notable Civil Rights activists, was assassinated. In the years to follow, the nation began celebrating his influential life by observing his birthday as a national holiday.
When was the first celebration of the Martin Luther King holiday?
The King holiday bill was signed into law on November 2, 1983, but was not first officially celebrated until the third Monday of January in 1986. Though King's birthday was January 15, it is celebrated on a Monday to follow the guidelines of the Uniform Monday Holiday Act, which fixes holidays to Mondays to increase the number of three-day weekends granted to federal employees.
Do all states celebrate Martin Luther King Jr. Day?
Yes, but while the bill was signed into law in 1983, all 50 states did not observe the paid holiday until 2000.
What is open on Martin Luther King Day?
Since the third Monday in January is deemed a federal holiday, federal government offices and operations, including the U.S. Postal Service, as well as state and local government offices are closed. Schools, libraries and the stock market are also closed. Other businesses usually close at their own discretion.
Are banks open on Martin Luther King Day?
Banks are typically closed on Martin Luther King Day.
While a lot of establishments will be closed on Martin Luther King Day, many businesses will still be in operation. In fact, some plan to commemorate the holiday by offering deals to their communities.
Who Is Offering MLK Day Sales?
MLK Day
 by providing consumers with discounts and freebies. Here is a list of great ways to celebrate this holiday:
Free Park Admissions
Over 100 national parks are expected to offer free admission on Martin Luther King Day. The admission covers entrance fees, commercial tour fees and transportation entrance fees.
Along with discounts on admission fees, some parks are expected to offer discounts on lodging, food and souvenirs. Parks include Grand Canyon National Park in Arizona, Rock Mountain National Park in Colorado, Yellowstone National Park in Idaho, Montana and Wyoming, and Yosemite National Park in California.
Furniture Discounts
You might be surprised to learn that Martin Luther King Day is considered a big holiday for furniture sales and discounts. Depending on where you live, you may be able to take advantage discounts through January 21 at the following furniture stores: Broyhill, Sauder, La-Z-Boy, Drexel Heritage, Ethan Allen, Council, Durham, Century, Henkel Harris, Stickly, Hooker, Lane, Vaughan, Bassett, Pennsylvania House and Bernhardt.
Independent furniture dealers like Ashley Furniture, IKEA, Havertys, Kane's Furniture, Slumberland, HOM Furniture and others may have deals as well. Check in stores and on websites to see what sales you can snag.
Additional Retailers
Retailers across the country are celebrating the holiday by offering MLK Day sales. Here are some discounts you may be able to take advantage of:
Banana Republic: The retailer is offering a 30% off discount when shopping online. Must enter BRSAVE30 at checkout. Deal ends Jan. 20.
Brooks Brothers: Brooks Brothers is offering a Winter Clearance with up to 50% off winter items.
The Children's Place: The Children's Place is offering a 20% discount online now through January 21. Must enter code Q5K1413HP.
Converse: Converse online is offering a Winter Sale with 30 – 60% off select items, while supplies last.
Gap Outlet: The Gap Outlet is having an online and in-store MLK Event. Save 30% online by entering GAPDEAL at checkout. In stores, a discount of 40% will be taken at the register on select items. Deal ends January 21.
Kohl's: Customers who make purchases with their Kohl's Charge now through January 21 will receive a discount of between 15 and 30% on their total purchase.
Papaya: Papaya is offering a Holiday Special Clearance with items on sale starting at just $10.
Perfumania: The retailer is offering a Winter Blowout Sale now through January 28 with up to 25% off select fragrances.
In addition to growing your savings with MLK Day sales, don't forget to check with your local museums, parks and community centers for special events dedicated to Martin Luther King Jr. and his legacy. With the right planning, you can be sure to have a fantastic weekend filled with history, fun and savings.
Image: Mike Licht, NotionsCapital.com