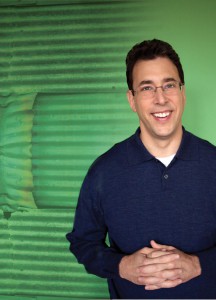 This post is part five of our 12 Days of Finance series. Have you voted yet? If not, make your choice known below!
Nationally syndicated radio personality, Clark Howard, has taken Americans under his wing with his program, The Clark Howard Show. Unlike other financial experts who expand their money-saving approach to long-term goals like retirement, Clark Howard's advice focuses on smaller, everyday spending habits that add up over time.
He encourages listeners to "save more, spend less and avoid getting ripped-off" by understanding what they're legally entitled to and how to shift consumer behavior for a balanced budget.
Golden Tips from the Clark Howard Method
Clark Howard advises listeners on a variety of money-saving tactics, from better laundry strategies to the best used items to purchase. He also touches on greater consumer issues, like complaint letter samples and mortgage refinancing (when it's recommended and how to execute it successfully), which is outlined on his website, clarkhoward.com.
An additional strategy Clark Howard promotes is his debt management plan:
Debt laddering: Clark recommends starting with the credit card with the highest interest rate first and working your way down to the lower interest rate credit card.
Pay more on the first card: Increase the monthly payment of the first credit card you're tackling, and lessen the payments to all other credit cards.
Do not close credit cards: Clark Howard warns against closing credit card accounts once the balance has reached zero, as this may lead to a degraded credit score.
Make credit card payments every 14 days: Doing so will result in one extra month paid off at the end of the year.
Clark Howard also explains that setting a maximum 60-month goal for completion is integral in remaining focused and motivated.
If Clark Howard is your favorite personal finance expert, vote for him in our 12 Days of Finance poll below!


About Clark Howard
In 1976, Clark Howard earned his B.A. in Urban Government from American University and received his Master's in Business Management from Central Michigan University shortly thereafter. He has since gained a following through his syndicated radio show and has two books, Get Clark Smart and Clark's Big Book of Bargains have both reached the New York Times bestsellers list.