Best Online Savings Account Rates 2013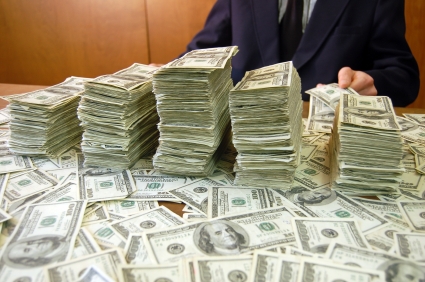 With deposit rates lowering all over the country, many people have to save money wherever they can. Seeking out the best savings account rates is a simple way to increase returns on deposits so that financial goals are achieved in less time.
Currently, online banks generally offer some of the best savings account rates when compared to their brick-and-mortar counterparts.
That's because online banks have the luxury of forwarding incredible savings opportunities, like no-fee savings accounts, and high-yield savings account rates to their customers because, unlike commercial banks and credit unions, online institutions do not have to pay for overhead expenses.
Today's Top 5 Best Online Savings Account Rates of 2013
The internet is full of online financial institutions claiming to offer the best online savings account rates that might sound too good to be true. Luckily, depositors can, in fact, face greater gains through the high yield savings account rate options online. Here are the top online savings rates today:
SmartyPig: 1.00% APY
SFGI Direct Community Bank: 0.86% APY
FNBO Direct: 0.85% APY
American Express: 0.85% APY

Ally Bank:  0.84% APY
Like most other savings accounts, these interest rates are not fixed, and may change without notice at the discretion of the bank.
Here is a list of the 5 best online savings accounts of 2014!
How to Identify the Best Online Savings Accounts
Like any other financial product on the market, each savings account has its benefits and its downfalls. Online products are among the best savings account options, especially when it comes to obtaining higher savings account rates. However, there are many other factors that play into whether an online savings account is right for your unique needs.
Here are just a handful of considerations to make before opening a new account:
Minimum Deposit. Saving money takes enough effort and willpower as it is. Don't make it harder for yourself by signing up for a savings account that requires an excessively high initial deposit.
Minimum Account Balance. Ideally, the best savings account won't have a minimum account balance to maintain. Find an account that provides the best savings account rates, but lets you save money on your own time. What's even worse is that if customers fail to maintain the required minimum account balance, financial institutions may charge a fee that goes against earnings.
Service Fees. Keep in mind that when you deposit your money into a savings account, you're doing the financial institution a favor by letting them borrow your funds for their use. Avoid savings accounts that charge a regular service fee, so you're not left on the losing end.
FDIC Protection. Ensuring your savings fund is secure is a necessary part of choosing the best savings account product. Most online banks are insured by the FDIC, but if you're considering a new bank, make sure to research whether your funds have the same protections as a conventional institution.
Customer Service. With a physical bank or credit union, stellar customer service is more of a matter of preference, rather than a requirement. However, when it comes to online banking, being able to contact a customer service representative 24/7 is not only convenient — it's essential.