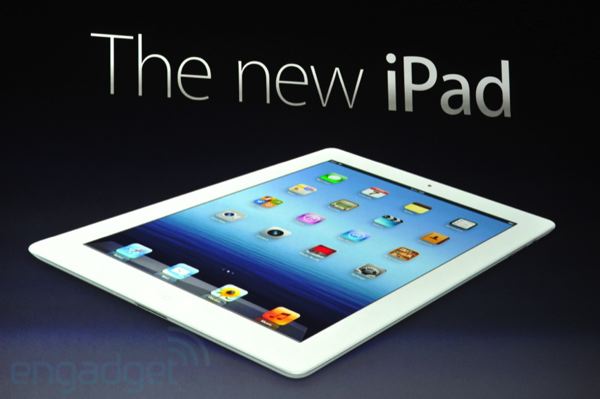 Photo Courtesy of Engadget
The unveiling of the iPad 3, dubbed "the new iPad," along with its updated features may tempt Apple fans to sacrifice their savings account in order to own the latest-and-greatest gadget on the market come the iPad 3 release date on March 16. However, at over $500, the cost of an iPad 3 easily puts a damper on finances.
While the new iPad has a catch-all appeal in terms of functionality, it forces consumers to compromise in many areas. For example, it has a range of applications like taking pictures, playing games and web-browsing, but it isn't particularly the best at performing these functions because the new iPad 3 isn't a dedicated camera, gaming console or laptop.
Further, it's not necessarily an ideal product for those with serious budget constraints or for enthusiasts of a specific field seeking out the most optimal device in their niche.
Better Buys Than the iPad 3
Continued product innovations continue to make Apple stock explosive. However, consumers who fall into the two aforementioned buckets should resist Apple's magnetic lure by exploring smarter purchases based on their personal needs.
Shoppers who are solely interested in a single feature offered by the iPad 3 can save hundreds of dollars simply by avoiding the hype and being realistic about their intentions. These products can outperform the new iPad based on their implied use.
1. For the Shutterbug: Olympus PEN E-PM1 (About $499)
An admirable facet of the iPad 3 is its portability. The 3rd-generation iPad boasts a 5-megapixel camera with similar attributes as the iPhone 4S, but it simply does not provide the control that a devoted camera offers.
Bulky SLR cameras of yonder-year are not ideal for transport. Luckily, new micro four thirds (MFT) systems have made traditional SLR size a burden of the past. MFT products like the Olympus PEN E-PM1 provide photographers with a compact option (e.g. collapsible lens mechanism) for capturing shots without compromising the integrity of the image.

With 12-megapixels, a 14-42mm M.Zuiko zoom lens included and 3-inch LCD display, the Olympus PEN E-PM1 caters to both novice and advanced photographers so there's less chance of outgrowing this model.
The price tag stands at about the same cost of an iPad, but excels beyond the capabilities of the iPad's camera, making this a smart investment for those looking to get serious in the world of photography.
2. For the Bookworm: Kindle ($79)
The compact 6″ screen can be toted in pants pockets, while keeping to a readable size. Speaking of readable, while the unveiling of the new iPad has confirmed the much speculated Retina display, the Kindle's E-ink text layout prevents long-term vision issues other electronic devices are known to present.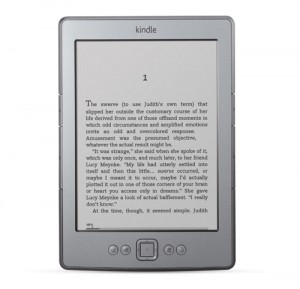 The Kindle also has Wi-Fi built-in so users can remain productive by checking e-mail and downloading PDF documents on the device. As the direct e-reader competitor of Apple, Amazon provides consumers with an economic e-reader that is no frills and all functionality.
3. For the Audiophile: iPod Nano 16GB ($149)
Music lovers on-the-go should pass on the new iPad 3 as an audio storage device. At a fraction of the cost of an iPad, listeners can purchase the Apple iPod nano.
Yes, this is yet another Apple product, but Apple pioneered portable music players and took them further than any other company. It only makes sense that they would have the most competitive audio gadget in the tech sphere.

The iPod Nano 16GB can store up to 4,000 songs for an expansive playlist suited for even the most music-minded shopper. It also offers fitness functions like Fitness Walk + Run support and Nike+ support, in addition to an FM radio.
4. For the Web-Surfer: HP 2000-299WM Notebook ($399)
The HP 2000-299WM Notebook is a more practical option for casual internet surfers than the iPad 3. Aside from saving $100 or more, a laptop remains fairly lightweight. This particular model is at a mobile 5.5 lbs, making it easy to transport in a bag to work, school or for use on the couch.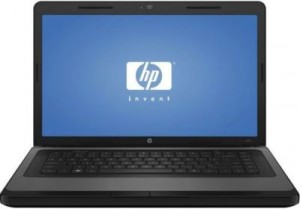 A 15.6″ display makes web-browsing more convenient (i.e. less constant scrolling up, down and side-to-side). It also is effective at providing more for the money by making research easier to conduct with a full keyboard and by doubling as a DVD player. Overall, this is a budget-friendly alternative to the new iPad 3.
5. For the Gamer: Xbox 360 250GB with Kinect ($399)
Those who want to join the gaming elite can save a couple hundred dollars by steering clear of the new iPad. Instead, the Xbox 360 with Kinect gives players an exceptional gaming experience with impeccable graphics and an online community that makes playing against friends and family hyper-engaging.
The Xbox 360 also caters to a range of ages thanks to games like Fruit Ninja for younger children to Modern Warfare 3 for hardcore gamers.
The Ultimate Question: Should I Buy an iPad?
Regardless of these practical alternatives to the new iPad, "Should I Buy an iPad?" is likely not a question for Apple addicts. However, consumers browsing retails aisles should reconsider, especially if their financial resources are strapped.
One thing to keep in mind, for those leaning toward buying the iPad — Apple will only continue to innovate and within a year the new iPad will be another obsolete product sitting in the dark recesses of a desk drawer.
For many, deciding whether or not to claim the new iPad 3 as their own comes down to personal priorities: Owning a trendy gadget or paying the rent.