There's no doubt that having a good health insurance plan is an absolute necessity; however, even the best coverage might not pay for high deductible costs that can climb into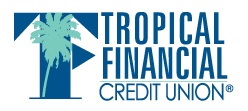 the thousands.
That's where a health savings account comes in. A tax-deferred, high-interest deposit account designed to save for specific health-related expenses — it's an ideal complement to anyone's personal finances, and their health plans.
Residents of Broward County, Fla., interested in using an HSA can look to Tropical Financial Credit Union; the Hollywood, Fla., nonprofit's own HSA operates like a checking account, comes with minimal requirements and, best of all, offers 3.00% interest.
Tropical Financial Credit Union HSA Terms, Conditions and Details
Tropical Financial Credit Union's health savings account allows depositors the convenience of checking and debiting to withdraw funds, as needed, for medical expenses that qualify under their Florida High Deductible Health Plans, like visits to the doctor's office, hospital and emergency room stays, for example. Since many of these plans require patients to pay several thousands in deductibles, saving through Tropical Financial Credit Union's HSA checking account can provide many benefits when the money is needed.
There's also no minimum balance requirement to open, and dividends, paid at the full 3.00% rate, are paid monthly. The best part is that the money earned is tax free upon earning and withdrawal.
About Tropical Financial Credit Union
Tropical Financial Credit Union is a not-for-profit, member-owned and member-operated financial cooperative. Established in 1935, Tropical Financial has grown to manage the money of more than 54,000 members in Miami-Dade, Broward, Palm Beach and Sarasota counties of Florida.
Looking for a savings account that does it all? Check out more high-yield options.
Other Terms and Conditions may apply. Additionally, interest rates are  based on the institution's online published rates and may have changed since  this offer was posted. Please contact the financial institution for the most  recent rate updates and to review the terms of the offer.