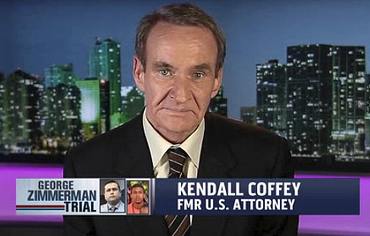 This weekend brought to a close one of the most controversial trials of the 21st century. The George Zimmerman trial was at the forefront of the media for weeks and has resulted in many having heartfelt discussions on a number of polarizing topics.
As Americans searched for insight into the ruling jurors made on Saturday, one came forward to discuss her feelings on the case. It was learned that this juror was prepared to tell more about her story via a book deal she'd been offered.
Juror B37 has since announced that a book will not materialize, but with others profiting from books related to criminal trial cases in the past, how might this juror have grown her savings had she written and published her book?
George Zimmerman Trial Juror Surfaces following Verdict
The Zimmerman trial has gone down in history as one of the most watched trials of the new millennium, along with the Casey Anthony and Jodi Arias trials.
Due to the controversial nature of the verdict, some speculated that the six-woman jury would avoid making any statements about this case. However, shortly after a verdict was handed down, a woman known only as juror B37 surfaced.
As she shared her beliefs on the events that led to the death of unarmed teenager Trayvon Martin, her agent shared that she'd signed a book deal.
This news received so much backlash that she announced in a statement to ABC station KABC on Monday night that she'd decided against the idea and simply wanted to "return instead to my life as it was before I was called to sit on this jury."
Book Deals following Criminal Trial Cases and Juror B37 Potential Profits
While Juror B37 decided to drop the book deal, it's undeniable that her savings account could have received a big boost if she chose to provide a behind-the-scenes look at the jury that found George Zimmerman not guilty of murder.
And Juror B37 wouldn't be alone in her decision — many others have been offered book deals after being directly linked to high-profile criminal trial cases:
Casey Anthony Trial
Nearly one year following the not-guilty verdict served to the often-vilified Casey Anthony, it was announced that she'd been offered a multi-million dollar book deal.
At the time, book publishers in New York were in the middle of a bidding war to land a tell-all book. The offer was an estimated $3 million with possibilities of reaching as high as $8 million.
After some debating, publishers scrapped the idea realizing that backlash from a book would be too great.
O.J. Simpson Trial
Though he was found not guilty of the crimes, he seemed to insinuate years later that he was, in fact, guilty of murder when he wrote the so-called hypothetical memoir entitled "If I Did It: Confessions of The Killer."
The release of his book was canceled due to its controversial content, though some were able to get their hands rare physical copies. As recently as this year, a copy was put up for sale on eBay for $250,000.
Of course, O.J. Simpson could never profit from this sale or any other sale due to losses in civil court and other legal and financial troubles he's accumulated over the years.
Related: How These Broke NFL Players Lost Their Fortunes
Jurors in Other Major Cases
A number of jurors have come forward to write books after serving in major cases. In fact, two books have been written about the O.J. Simpson trial, including Michael Knox's "Private Diary of an O.J. Juror," as well as "Madam Foreman: A Rush to Judgment?" coauthored by Armanda Cooley, Carrie Bess and Marsha Rubin-Jackson.
Seven jurors got together to write a book about their time serving in the Scott Peterson case. Another one wrote about his experiences as a juror in the vehicular manslaughter trial of polo mogul John Goodman. Profits from these sales are not readily available.
It seems less likely that a juror will be able to bring in the same dollar amounts as the actual defendant in any trial. But with the attention juror B37 has received as the only juror to speak out so far, it's quite possible that her decision to move forward could have possibly promised her a big payday.
Photo: kendall coffey