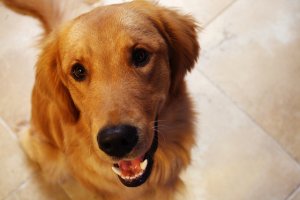 Many people often get a puppy before moving on to the "real deal" (i.e. having a baby), but the cost of owning a dog can be really expensive, too. Some don't realize how much the true cost of dog ownership is, and that it can really add up against your savings account.
Here is a comparison between the cost of owning a dog versus the cost of raising a child in the first year.
Cost of Owning a Dog
Buying a Puppy: This can range from minuscule administrative costs ($50) if you adopt the dog from a shelter, to $2000+ depending on the dog's breed. I spent $700 on my dog when I bought him, but for our purposes, let's just say a puppy cost $500.
Dog Food: It's a good idea to feed your puppy high quality puppy food, as many generic puppy foods can be harmful to your dog in the long run, especially if your dog has allergies.
I did not know my dog had allergies to chicken, and was feeding him generic puppy food as I had free coupons. The free bags of dog food I got ended up turning into thousands of dollars wasted over the first few years due to treatments for his skin allergies.
Higher quality puppy food can cost $75 per bag (or more if you choose prepared raw dog food). Of course, you could opt for more economical pet foods too, if you're willing to take the risk.
Veterinary Care: This expense cost me about $500 for my pet's neutering procedure and his first-year vaccinations. It might be more reasonable to save money by going to a non-profit organization for this type of care to cut the cost of owning a dog.
Puppy Insurance:  It's a wise idea to obtain pet insurance when your puppy is younger, because many companies have higher premiums as a dog gets older. Also, many companies will not insure your dog if they have pre-existing conditions. The typical illness and accident insurance cost for a puppy is around $40 a month.
Bed for Your Puppy: In order to train your puppy from doing its business all over your home, you will need to buy a crate or kennel. These housing options don't have to be too expensive, and you could probably get a crate with a dog bed included for $50.
Puppy Training: Training classes are important for puppies to attend, because they are opportunities to socialize your dog. The last thing you want is an anxious dog who is scared of people, other dogs, doesn't listen to your "sit, stay" commands or has separation anxiety. Classes can cost about $150 per month of puppy obedience school.
Cost of Raising a Child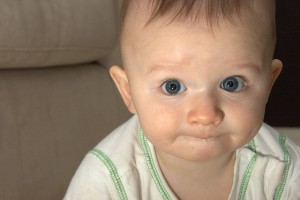 Delivering a Newborn: Delivery is free in Canada. In the United States, the cost of having a baby in a delivery room is paid for through insurance, if you have coverage.
Feeding a Newborn: Free, if you are breastfeeding (unless you need additional breastfeeding accessories). If you are formula feeding, the cost of raising a child on formula milk is about $75 per month, according to Breastfeeding.com. For the sake of this article, I'll opt for breastfeeding.
Newborn Immunization: Usually there's no out-of-pocket cost from your health care provider, if you have insurance coverage. Of course, insurance premiums will add to the cost of raising a child, but that is included in the next itemization.
Children's Health Insurance: Children can typically be added onto a your health insurance plan for an additional cost of $100-200 per month. However, those who qualify can obtain Medicaid coverage for their child at no cost for free or reduced health services.
Baby Bed: A nice crib for a newborn can cost $200-$400, sometimes more — I saw one at Babies "R" Us that cost more than my own adult queen size bed. A stroller costs about the same amount as well.
Puppies vs. Babies
The final tally for estimated cost of owning a dog in its first year is about $3405 — an amount that is significant for those on a budget.
The analysis did not account for miscellaneous newborn items like baby clothes or diapers, which can certainly add up. Obviously, the cost of raising a child will be much more expensive than the cost of owning a dog over the long term, as a puppy's life expectancy is shorter than a child's adolescent years.
According to Bloomberg, a middle income family can spend $13,000 per year per child, and it could cost up to $226,900 to raise a child until the age of 18. Either way, taking on the responsibility of raising either a dog or a child is very rewarding and many — including myself — would argue that the cost of unconditional love doesn't matter.
Anna is the owner of Bargainmoose.ca, the Canadian shopping community which specializes in discount codes, shopping deals, and money-saving advice. 
Photo: mkdooley