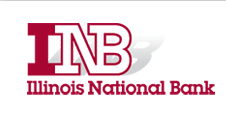 Illinois National Bank in Springfield, IL stands out from the crowd in their effort to propel customers toward reaching their financial goals. With one of the highest savings account rates nationwide, the bank gives savers a fighting chance thanks to a 1.51% APY interest rate on a Structured Savings IRA account.
Savings Account Rates: Terms and Conditions
Customers who would like to start saving money at the savings account rates the institution provides must meet certain criteria when applying. For the Structured Savings IRA, depositors must supply a minimum opening $50 deposit into the account. Thereafter, a minimum daily balance of $5,000 must be maintained. Customers are required to setup monthly automatic deposits into the account to be eligible for the savings account rates disclosed.
Limitations set by the IRS may apply to deposits made into this savings account. Speak to a bank representative for more information.
About Illinois National Bank
With the help of Illinois National Bank, financial dreams can reasonably come to fruition. The institution provides its customers with smart and practical financial products that not only save money on fees and charges, but also help earn free money through high-yield interest rates, including savings accounts, CD accounts and more.
Other Terms and Conditions may apply. Additionally, rates may have changed since this offer was posted. Please contact the financial institution for the most recent rate updates and to review the terms of the offer.