There are countless benefits to stashing money in a savings account, like growing a retirement fund, planning ahead for a big purchase or just the simple peace of mind from knowing you're financially stable no matter what obstacle comes your way.
For these reasons, saving every dime you can makes a lot of sense. However, certain money moves that involve spending rather than saving money – and that you're likely already doing — may actually help you live longer.
These five costly pursuits may chip away at discretionary funds, but have bring the greater reward of an extended life expectancy.
1. Go Shopping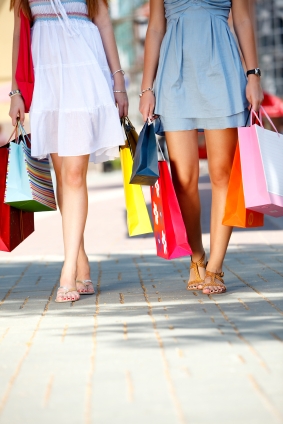 While excessive shopping may be a vice that tends to draw judging (or envious) onlookers, it may hold back old age, or at least, the perception of old age, according to a new study.
Oregon State University researcher, Michelle Barnhart, interviewed individuals in their late 80s, as well as their immediate family members and professional caregivers, to uncover when a person is officially considered "old."
The results uncovered that elderly people were not classified as being old if they could still routinely engage in certain activities, like shopping for groceries, independently.
"When people in their 80s or 90s exhibited characteristics that society tends to associate with people who are not old, such as being aware, active, safe or independent, they were viewed and treated as not old," Barnhart said. "In this way, they were able to age without getting old."
Going on a shopping spree or simply making a stop at the supermarket may not turn back the clock in terms of your physiological makeup, but the activity itself can make you feel younger and appear younger to others.
2. Grow Your Family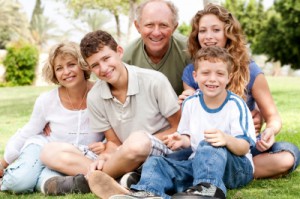 The cost of raising a child may feel daunting, but a Lancaster County, Penn. study published in the Journal of Gerontology found that having a larger family boosts the life expectancy of parents.
Researchers studied a sample of 937 mothers and 1,078 fathers, and discovered that mothers live longer by 0.32 years and dads raise their life expectancy by 0.23 years per child they have up to their 14th baby.
This bodes well for parents who now have a greater chance of actually witnessing each of their 14 children live long, healthy lives.
3. Visit the Coffee Shop
Caffeine aficionados: Don't forget to make a trip to the local Starbucks for your favorite morning pick-me-up. While buying your coffee at a gourmet coffee shop will result in less cash in your bank account, indulging in a hot brew may extend life expectancy in men.
A study orchestrated by the Harvard School of Public Health (HSPH) found that men who drank coffee on a regular basis were less likely to develop life-threatening prostate cancer. Specific findings shared that men who drank six or more cups of coffee per day reduced their risk of developing any form of prostate cancer by almost 20 percent.
ajleon
)
4. Go Out with Friends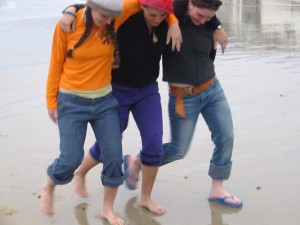 You know all those times your friends and family have invited you to check out a new lounge downtown or go to a special event? Despite the fact that you'll likely have to dish out some cash for a cab ride or drinks, those social gatherings are lengthening your life expectancy, according to a Brigham Young University and University of North Carolina at Chapel Hill cooperative study.
After gathering research data regarding the relationship social circles have on prolonging lifespans, researchers identified that individuals who had a less "robust" social life had a 50 percent higher chance of dying compared to those who participate in social activities with friends and family members. In fact, the results compared an active social circle as having as equal an effect on an individual's good health as quitting cigarettes. (Photo: gwenypics)
5. Appreciate the Recession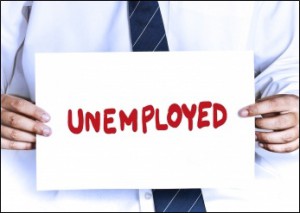 It surely doesn't make financial sense to hope for many more years of recession, but mortality rates decrease in times of financial struggle. Research by the Centers for Disease Control and Prevention reported a drop in the country's death rate and an increase in life expectancy during the most recent U.S. financial crisis.
The study determined that recession factors like unemployment have a tendency to keep drivers off the roads, and therefore, results in a decrease in car-related fatalities. Researchers also point to a drop in unhealthy habits like smoking and drinking alcohol as a cause for recession-hit Americans to live longer, since these products are often too expense to buy when funds are short.
While these money moves may not necessarily help you live forever, they can add years onto your life. Just remember, spending money on shopping, coffee and going out means you could live longer, but for a price.