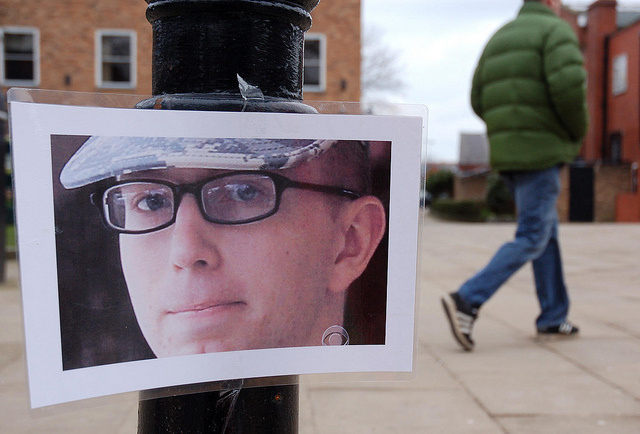 U.S. Army Pfc. Bradley Manning received a 35-year prison sentence Wednesday morning for leaking more than 700,000 classified Iraq and Afghanistan war logs and other government documents to whistleblower website WikiLeaks in 2010. Manning was convicted on 20 counts, including espionage, theft and computer fraud.
The lengthy sentence — though significantly shorter than the maximum of 90 years in prison — presents a dramatic blow to taxpayers' savings. Manning is expected to complete his prison time in a military prison; the cost of incarceration for both military and civilian prisons is staggering.
The Cost of Incarceration
Manning's 35-year sentence will be credited with 1,182 days for time served and 112 days for "cruel, inhumane and degrading" conditions at the Quantico Marine Corps brig where he was held before and during the trial.
Prison stays run taxpayers up a steep bill; in an assessment of the U.S. prison system, the VERA Institute of Justice found that the average cost of incarceration for one inmate is $47,421 a year. Director of VERA Michael Jacobson told CBS News that "in states like Connecticut, Washington state, New York, it's anywhere from $50,000 to $60,000″ per year.
Additionally, the cost of "super-maximum security prisons" run as much as $70,000 per inmate each year, according to the report. Overall, U.S. taxpayers spend more than $63.4 billion annually on the country's prison system, according to the Bureau of Justice Statistics.
Manning is expected to serve his time at an army prison at Fort Leavenworth, Kan., where he will not be up for parole for at least eight years — at which point, taking the average cost of incarceration per inmate, he'll have cost taxpayers approximately $211,363.
By the same math, if Manning fills his entire prison sentence, he'll have run up a $1,491,729 bill.
What's Next for Bradley Manning?
"Significant strategic victory in Bradley Manning case. Bradley Manning now elegible for release in less than 9 years, 4.4 in one calculation"
The Bradley Manning support website disclosed that David Coombs, Manning's lead attorney, is applying for a Presidential Pardon for the lack of due process after Manning was detained in 2010.
Photo: Bradley Manning Support Network