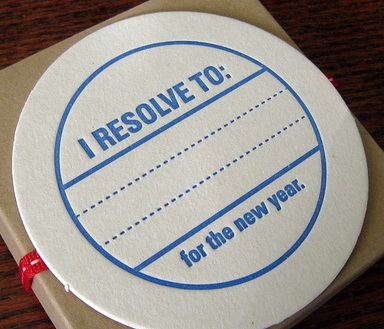 One of the most popular New Year's resolutions, according to a recent GOBankingRates survey, is saving money. Of course, proclaiming your 2014 goals is all well and good, but if you don't act on concrete plans to reach them, your chances of reaching success by the end of the year are considerably lessened.
So what if you could work toward reaching multiple 2013 savings goals simultaneously? Instead of setting aside funds in a catch-all savings account, setting up a specific sub-savings account for each of your goals can help keep your various objectives in sight and on track.
What Is a Sub-Savings Account?
A sub-savings account takes many different forms. For some, it's simply an Excel file that breaks down each individual goal, like "Trip to Hawaii" or "Emergency Fund," and is manually updated to reflect how your basic savings account funds are divided up into each savings category.
However, this undertaking requires discipline most people just don't have. Some financial institutions have an easy fix, though, which allows you to: 1) label a side-savings fund with your unique goal, and 2) automatically transfer funds from your checking account to the appropriate savings account. And by logging on to your online bank account, you can see a visual of how each of your savings efforts are progressing throughout the year.
Benefits of a Multiple Savings Account Strategy
There are many advantages to applying the sub-savings account tactic to your 2013 goals. Here are a few reasons why you're better off implementing sub-savings accounts than just dumping funds into one savings balance:
Develops Focus Toward Goal: What's in a name, you ask? It might sound silly that simply naming separate savings account buckets with your 2013 goals will do much good, but it's really a strategy that helps. Similar to writing your goals down on a piece of paper and taping it to your bathroom mirror, labeling sub-savings accounts forces you focus on your goals on a regular basis, and keeps you motivated to reach them.
Prevents You From Dipping into Savings: Popular financial expert, Ramit Sethi, practices the sub-savings account strategy, and brings up a valid point when it comes to "borrowing" against your savings account. He explains that you'll be less likely to withdraw or transfer funds away from a "Mortgage Down Payment" sub-savings account than a generic savings account that isn't tied to an explicit purpose. In other words, money in a savings account is just there, while funds in a sub-savings account are there for your future home's down payment.
Encourages You to be Proactive: Sub-savings accounts can also be used beyond your 2013 goals. Many non-monthly, yet expected costs come around every year, but you always find yourself surprised and unprepared to pay for them. For example, auto registration payments and veterinary check-up bills are two hefty expenses that can easily throw you off track if you're not prepared with a sub-savings account to plan your yearly budget.
Five months from now, long after the buzz of fresh New Year's resolutions have passed, will you really remember the multiple goals you set for yourself without a constant reminder of a sub-savings account and evidence that you're pacing well to succeed? Probably not.
Institutions Offering a Sub-Savings Account
ING Direct: ING Direct is an online bank offering the Orange Savings Account, which allows customers to open multiple accounts and edit each account's name, like "Vacation to Thailand," "New Car Down Payment," or whatever goal you're saving towards.
Ally Bank: Similar to ING Direct, Ally permits their customers to activate multiple savings accounts. When logged into your primary Ally Bank online savings account, simply click the "Add Account" link to initiate the process of adding on an additional sub-savings account.
Citizens Bank: Citizens bank takes the concept of a sub-savings account to the next level. Not only does their GoalTrack program function just like a sub-savings account, savers can get bonus rewards completing their goals. Simply establish your goal, the dollar amount and your deadline to reach it. Once your goal is complete, you'll have the option to choose your bonus reward — a gift card to a leading retailer like Target or Lowes.
Star One Credit Union: The Star One Credit Union provides sub-savings accounts to its members, as well. However, nicknames on the accounts are only visible online, and are not reflected on paper statements.
Washington State Employees Credit Union: This financial institution supports their members' 2013 savings account goals by allowing them to set up sub-savings accounts. Depositors can also elect automatic payroll deduction to each sub-account for added convenience.
ATL Federal Credit Union: The Atlanta Federal Credit Union allows you to open up to three additional sub-savings accounts to help meet your 2013 goals.
Isabella Community Credit Union: The Isabella Community Credit Union's sub-savings account products do not require you to provide a minimum deposit to active an account, nor maintain a minimum balance to keep the savings account open.
These are just a handful of financial institutions to get you started on your hunt for the right sub-savings account option for your needs. Before opening an account, always speak to a representative of the institution to determine the terms and conditions of the savings account, as requirements may vary between institutions.
(Image: drowning.Amanda)