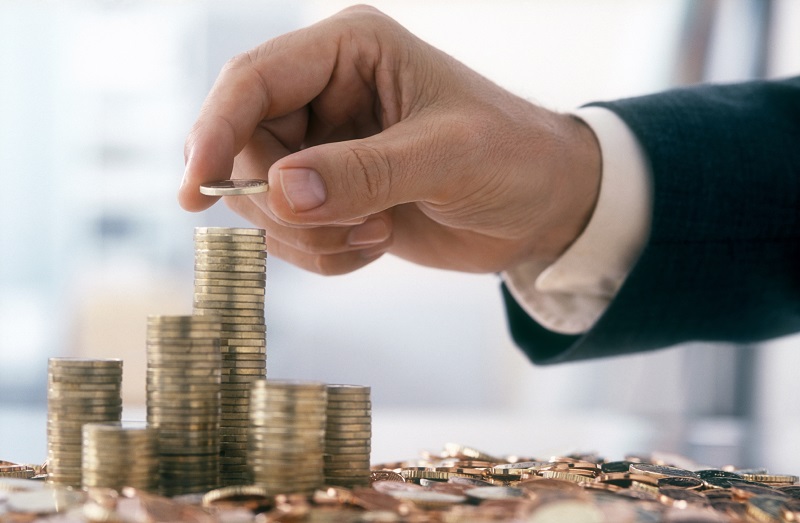 The buzz surrounding the looming federal funds rate hike continues to get louder as banks, economists and investors anticipate the Federal Reserve's decision. And for consumers, this means waiting to find out how the interest rate hike will affect savings account interest rates.
The History of Federal Interest Rates Hikes
To aid in the stabilization of the economy, the Fed has kept the federal funds rate been 0.00 and 0.25 percent since December 2008.
Source: Board of Governors of the Federal Reserve System (US), Effective Federal Funds Rate [FEDFUNDS], retrieved from FRED, Federal Reserve Bank of St. Louis, October 2, 2015. Rates are from December of each year.
In September 2015, at its last meeting, the central bank decided to maintain the interest rates. However, it's expected that the Fed will increase interest rates sometime soon — but perhaps not as soon as some initially thought.
Economic researcher Chris Martenson — who is also the co-founder of Peak Prosperity, which provides insight on the economy, energy and environment — doesn't believe the federal funds rate will increase before the year ends because of stock market performance.
"The Federal Reserve has very clearly said in the minutes they released [on Oct. 8, 2015] they're concerned about where the stock market is going," he said. "Anytime the Fed considers touching interest rates, the stock market seems to go down and all of a sudden, they back off."
How Interest Rate Hikes Affect Savings Account Interest Rates
The Fed's decision on raising the interest rates will directly impact the average savings account interest rate you can earn at your bank or credit union. With a higher federal interest rate, it's likely savings account rates will increase as well, but not as high as you might think.
"Even when they do raise [the federal funds rate], all they're going to do — in my estimation — is raise it to the 0.25 percent explicitly, rather than the floating rate that's somewhere in between," said Martenson. "It will be the smallest interest rate hike in U.S. history because it will actually be an eighth of a percentage point in the hike. In other words, it's meaningless."
But what does this mean for savings account interest rates? Although the Fed's interest rate hike is expected to increase savings account interest rates as well, don't get too excited. Expect the average savings account rate to still be somewhat small if the Fed barely raises the federal funds rate. "An eighth of a point is not going to do much on that front," said Martenson. "I wouldn't expect really any change."
Related: 2015 Interest Rate Forecast and Best Rates Today
U.S. Average Savings Account Interest Rate
Currently, the national average savings account interest rate is only 0.06 percent for all balances, according to the Federal Deposit Insurance Corporation (FDIC). Meanwhile, the national average money market account interest rate is slightly higher. For deposits less than $100,000, the average interest rate is 0.08 percent; for deposits of $100,000 and higher, the rate is 0.12 percent.
Historically, online banks have offered their customers a higher savings account interest rates because they have lower overhead costs, meaning they don't have to pay rent on their local branches. For example, one of the best savings account rates comes from Synchrony Bank, which is offering 1.05% APY* for online savings. Ally Bank is also offering a higher-than-average rate of 1.00% APY* for its online savings account. And American Express is offering 0.90% APY* if you open an online savings account, too. But, BBVA is offering one of the highest rates out there: up to 1.10% APY* for its money market account.
Compared with more aggressive savings options, such as investing in the stock market, you will earn less interest on your deposit with a savings account. But if you're an investing novice, any higher-risk investment might feel a bit too intimidating at this time — a savings account could be your safest bet.
How to Find the Best Savings Account Rates
The best way to ensure your money is in a savings account with the best savings account interest rate is to comparison shop online for all the best savings account rates available. But, the interest rate isn't the only factor you should consider when picking a savings account. Depending on where you choose to open a savings account, you might have to meet a list of requirements to earn the advertised annual percentage yield (APY), such as:
A minimum opening deposit
Maintenance or monthly fees
Daily balance requirements
So, make sure you understand all the terms and requirements needed to qualify for the savings account's APY. To find some of the best savings account interest rates available, take a look at GOBankingRates' most recent study of the best savings accounts of 2015:
10 BEST SAVINGS ACCOUNTS OF 2015

| Bank or Credit Union | APY* |
| --- | --- |
| GE Capital Bank Online Savings | 1.05% |
| MySavingsDirect MySavings Account Review | 1.10% |
| Barclays Bank Delaware Online Savings | 1.00% |
| iGObanking.com iGOsavings | 1.00% |
| Ally Bank Online Savings Account | 1.00% |
| Bank5 Connect High-Interest Savings | 0.90% |
| Synchrony Bank Optimizer+plus High Yield Savings | 1.05% |
| CIT Bank High Yield Online Savings Account | 1.05% |
| American Express Bank, FSB High-Yield Savings Account | 0.90% |
| Flagstar Bank SimplySavings Plus Promo | 1.05% |
*Rates are current as of Oct. 5, 2015, and are subject to change.
Savings accounts are safe and effective ways to invest your money for future use. The FDIC insures balances up to $250,000, per depositor, per institution, and you are guaranteed a rate of return on your deposit. With the right savings account, you can let your money work for you knowing it's safely tucked away and earning interest at a bank or credit union.