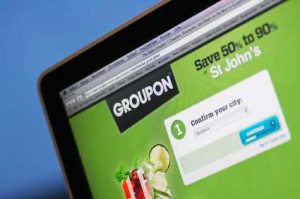 Everyone appreciates a bargain. After all, there's no sense overspending on something you want or need. And because of our universal desire for cool stuff on the cheap, the world of online daily deals has exploded.
Companies like Groupon, Living Social and Offermatic have tapped into what retailers crave (people with cash to spend and who might become repeat customers) and what people want (saving money with outrageously good prices on all sorts of goods and services). If you're looking for anything from designer handbags to horseback riding lessons with price-tags slashed by 50 percent or more, sign up today!
In fact, you may want to do so now. Some speculate that these websites may change their business models so much that the super great deals won't be quite as extreme as they presently are. I spoke with several retailers that have partnered with online discounters and many expressed serious disappointment–if not true fear–over the long-term results.
Daily Deal Sites Result in a Loss for Retailers
Yes, said Elizabeth, a San Jose, California day spa owner, the massage coupon she offered via a daily deal site did prompt dozens of booked appointments. However, at 60 percent off, she took a loss. Her hopes that the special would inspire new customers to become returning ones who would pay full price never panned out.
As terrific as her massage therapists are, most customers did not return, but pursued other daily deal websites for similar spas giving cheaper spa services. Worse, even some of her regular clients have been wood away by the sites, never to be seen again.
So is the bargain bubble about to burst? Not likely in the near future. Companies that are offering them are still being created and bargain-hunters adore them. Eventually, though, there may come a time when participating retailers do become more hesitant and prudent when involving themselves with Groupon Groupies.
How to Make the Most of Daily Deals Online (While You Can)
Since this could be the golden age of online discounters, make wise use of them while you can. The best way:
Pare the sites down to the ones you really like. Too many equals bombardment, and you may just decide its overly troublesome to find the items you want.
Only purchase what you'll need and use. Its ridiculously easy to be seduced by the words "half off," but its a total waste if you don't need it or will never use it.
Read the fine print! Know coupon expiration dates and other restrictions BEFORE hitting "buy."
Stay organized. Keep a separate folder for purchased coupons rather than store them in your inbox or only on the companies website. It's not uncommon for shoppers to forget what they bought.
Be careful with start-up sites. They could fold, not be secure or just be too difficult to work with. Check them out on the Better Business Bureau and read their Yelp reviews.
Finally, give businesses who partner with daily deal websites a break. Of course you want to spend less and save more online, but try to see them as individuals just as yourself–especially the smaller companies. They want to please you and keep you as as client or customer. Don't have a use and abuse attitude. In this economy, we're all just trying to make ends meet.