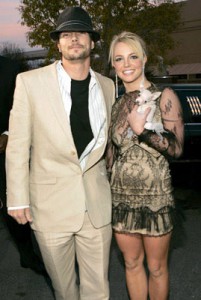 The California Franchise Tax Board is forcing Britney Spears and estranged ex-husband, Kevin Federline to walk down memory lane and resolve a tax lien of over $37,000 owed by the two in back taxes.
According to reports, Spears and Federline neglected to pay their share of taxes to the state of California in 2004 and have now been blacklisted to the hall of fame of unpaid celebrity taxes.
A History of Back Taxes
In the year of 2004, income was hardly an issue for Britney Spears and Federline, who also exchanged vows that same year. Spears, the breadwinner in the relationship, had released a greatest hits album that earned significant sales, and also headlined a world tour called "The Onyx Hotel Tour" grossing $34 million, according to Fox News. Even tour merchandise reached total sales of $30 million — yet the state of California never got its due.
But owing back taxes doesn't seem to phase Kevin Federline. In 2008, a separate tax lien was issued against him in the amount of $17,969.81. In this scenario, he and Spears had just settled a bitter, 2-year long divorce.
Despite the constant tax lien hits, Spears and Federline will undoubtedly move forward unperturbed by their recent tax mishap.
Britney Spears and K-Fed Reunite
Since the back taxes were from the same year Britney and Kevin legally married, both are liable for repaying the $37,712.71 in overdue taxes. According to a response from Britney Spears' representative to TMZ, the tax lien was "filed in error and will be rectified soon." Whether or not the tax filings were a glitch in the system is yet to be seen, but for now Britney Spears and Kevin Federline will remain on the tax board's radar.
Photo: Gossip Girl