10 Major Companies Offering Paid Returnships for Job Candidates Looking To Reenter the Workforce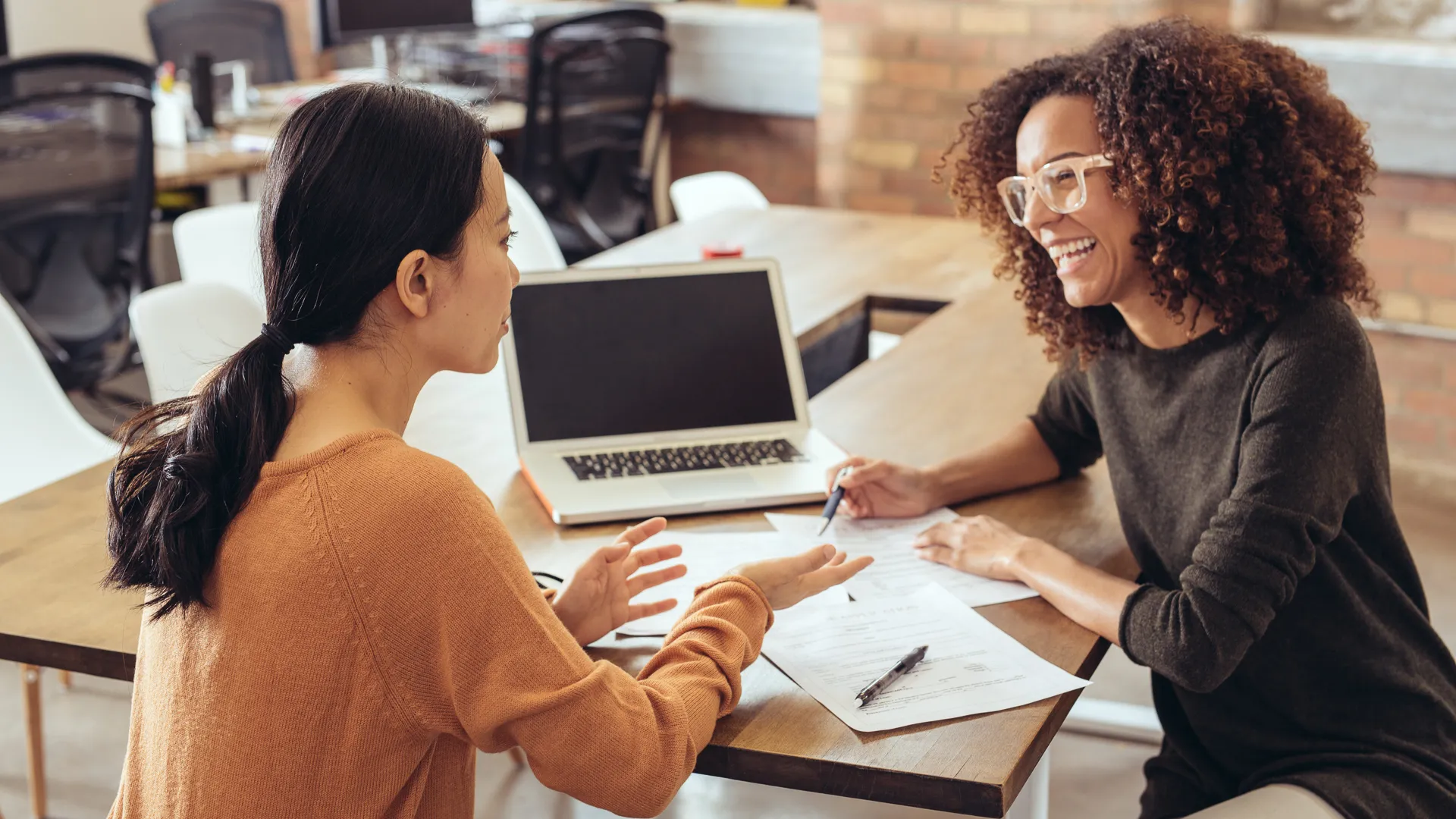 Amazon
Amazon began its pilot returnship program back in 2019, and it announced a major expansion in 2021 that is focused on bringing women back into the workforce. The e-commerce giant plans to use its returnship program to bring up to 1,000 women onboard over the next several years. The Amazon returnship is a 16-week, entirely remote program offered across several departments within the company, including consumer payments, search, Amazon Pay and operations finance, with more to come. Amazon assigns returnship participants to specific projects and provides them with both equipment and dedicated mentors. Regular check-ins with supervisors are required.
Santander
Santander is a large bank that got its start in Spain but now serves the American Northeast and Florida. The company has a returnship program but it is currently on pause until fall 2021. The Santander returnship program is looking for experienced professionals who are not currently in the workplace, including those who have left to take care of children or sick relatives. Santander believes that there's a deep pool of talent that can benefit the company, and in return, these types of workers can benefit from learning about how technology and the industry have changed.
Make Your Money Work Better for You
Goldman Sachs
Goldman Sachs will be reopening its returnship program in fall 2021. The company's first returnship of the year ran from Jan. 19-April 9, with participating offices in New York City/Jersey City, Dallas/Richardson, Salt Lake City/Draper, Chicago and Norwalk, Connecticut. The returnship is a paid, 12-week program that offers opportunities across a wide range of Goldman Sachs divisions. The purpose of the program is to strengthen skills in talented professionals who have been out of the workforce. It may also appeal to those exploring new career paths.
NBCUniversal
NBCUniversal has a program known as the Act Two Returnship that aims to bring those who have put their careers on pause back into the workforce. The program is quite extensive, running a full six months, and it's a paid, fixed-term role. Unlike an internship, which is generally for younger applicants, NBCUniversal actually requires that applicants have at least five years of professional experience. The company also requires returnees to have been out of the paid workforce (in an office/corporate environment) for at least two years.
Microsoft
Microsoft's returnship program runs for 16 weeks and is dubbed an apprenticeship program at the company. The Leap program began at Microsoft back in 2015, and it was designed to bring more qualified workers into the tech industry. The company offers the immersive apprenticeship to those who already have a base foundation of technical training. Participants work on real products in real teams in some of the company's most well-known divisions, from Azure and Xbox to Bing and Office365. The program combines both hands-on engineering projects with in-classroom learning.
PayPal
PayPal has a returnship program it dubs "Recharge." The program is designed to bring back "skilled technologists" who have been away from the workforce for personal or family reasons. Unlike many returnship programs, PayPal has two options for potential applicants. The first is the full-blown 16-week paid internship program which provides participants with skills and experience so they can ramp-up to a full-time opportunity. The second option is a boot camp that offers participants the opportunity to sharpen their skills.
Make Your Money Work Better for You
LinkedIn
LinkedIn offers an engineering apprenticeship program dubbed "REACH" that helps participants either develop or restart a career in engineering. The REACH program is a multiyear apprenticeship that places participants in technical roles to gain experience and build their skill set so that they may become an Applications, Mobile, User Interface, Site Reliability or Artificial Intelligence Engineer. Specific facets of the program include mentorship, on-the-job technical responsibilities and dedicated time to independently develop technical skills. The time required in the program depends on each individual's skill set and proficiency. Applications are now closed for the summer 2021 REACH cohort, but the program will reopen on an as-needed basis.
JPMorgan Chase
The JPMorgan Chase ReEntry Program is designed for experienced professionals, particularly those at the associate and vice president levels, who are currently on an extended career break of at least two years. The ReEntry Program offers on-the-job training, coaching, developmental experiences and professional skills workshops to ramp up candidates to the skill levels needed for a successful career. The 14-week fellowship program may result in permanent employment upon completion, depending on business needs and participant skill sets. The current ReEntry Program is in process, slated for completion in June 2021, but additional openings will become available as needed.
Intuit
If you're a technology professional looking to reenter the workforce after time off for personal responsibilities, the Intuit Again returnship program might be an option. The program runs for 16 weeks and allows professionals to ramp up their skills — and learn new ones — so that they can be ready to take on a full-time career. Along the way, participants in the structured program work with a dedicated team consisting of program managers, company leaders and fellow returnees.
Make Your Money Work Better for You
Accenture
If you're looking to refresh your skills and restart your career, Accenture may have the program for you. The Accenture Technology Return to Work program offers a 16-week paid returnship experience for technology-focused individuals who already have a history of working in the industry. You'll be placed on a project-based assignment to sharpen your existing skills and learn new technologies and methodologies, from Cloud and Intelligent Automation to AI, DevOps and Agile. Upon successful completion of the program, Accenture will evaluate whether or not to offer you a full-time assignment.
More From GOBankingRates

BEFORE YOU GO
See Today's Best
Banking Offers