Here's Your First Citizens Bank Routing Number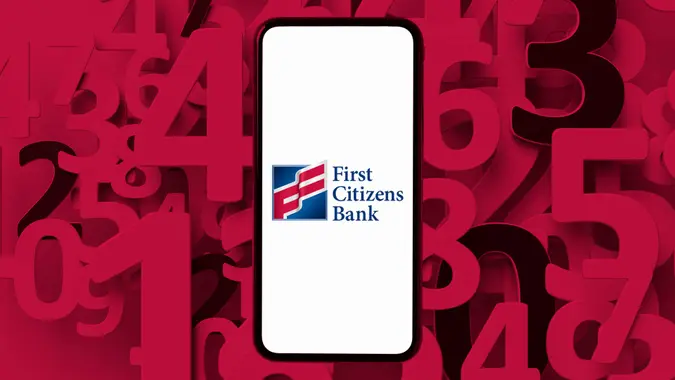 First Citizens Bank has been a part of the U.S. banking system for the last 120 years. The Raleigh, North Carolina-based bank now operates more than 500 branches across dozens of states and uses different routing numbers, depending on where an account was opened.
What Is First Citizen's Routing Number?
First Citizens's routing number for all wire transfers is 053100300.
However, the bank has different routing numbers depending on where you opened your account and what action you're trying to complete. The following routing numbers correspond to electronic payments such as direct deposits and ACH payments.
First Citizens Bank Routing Number
State
Routing Number
Arizona
122187335
California
122037760
Colorado
102089644
Florida
067092022
Georgia
061191848
Illinois
275071288
Kansas
101089823
Maryland
055003463
Michigan
275071288
Minnesota
275071288
Missouri
101089810
New Jersey
053100300
New Mexico
107089652
North Carolina
053100300
Oklahoma
103089834
Oregon
123084958
South Carolina
053906041
Tennessee
064008970
Texas
114993906
Virginia
051401836
Washington
125107671
West Virginia
051503174
Wisconsin
275071288
It's important to know which routing number to use to ensure the funds you're sending or receiving go to the correct account.
What Is a Routing Number?
Banks use routing numbers to identify each other during monetary transfers, or what the American Bankers Association called "negotiable instruments." These numbers are comprised of nine digits and contain unique chunks of information. For example, a routing number identifies different regional branches and the individual bank they're a part of, which is why you see different branches using the same routing number. However, two different banks cannot share the same routing number.
Keep Reading: Routing Numbers: What They Are and How To Find Them
Banks Can Have Multiple Routing Numbers
Yes, as First Citizen shows, banks can have multiple routing numbers. Whether a bank uses different routing numbers for different states usually depends on both its size and whether it has a history of mergers and acquisitions. It also depends on which transaction the number is used for. For example, First Citizens uses a different routing number for wire transfers than it does for direct deposits. Other banks that use multiple routing numbers include Wells Fargo and Citibank.
How Do You Find a Routing Number on a Check?
The routing number on a check can be found on the bottom-left corner of the document, next to your account number.
Also Learn: How To Find Your Bank Routing Number in Seconds
Different Routing Numbers for International Wire Transfers
SWIFT codes are the security codes banks use for international transfers. Although First Citizens uses different routing numbers for different states, all of its branches and accounts use the same SWIFT code:
First Citizens Bank SWIFT Code
FCBTUS33
Up Next: Demystifying SWIFT Codes: What They Are and How To Find Them
More on First Citizens
Information is accurate as of July 11, 2022.
Editorial Note: This content is not provided by First Citizens Bank. Any opinions, analyses, reviews or recommendations expressed in this article are those of the author alone and have not been reviewed, approved or otherwise endorsed by First Citizens Bank.