Amazon.com Invents a New Kind of Online Banking with Its Amazon Coin for Kindle Fire Customers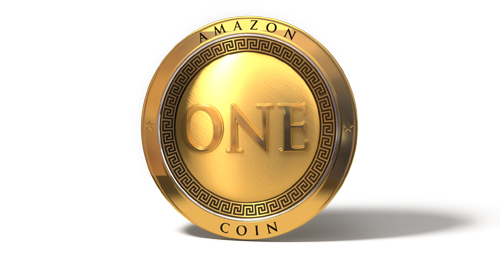 Retail giant, Amazon.com, has officially announced it will begin producing a new virtual currency called the Amazon coin. The coin, which is intended to encourage Kindle Fire users to buy Amazon-approved apps for their devices — and therefore spur the creation of more apps from developers — is expected to debut in May.
Amazon Coin: Making Money Out of Thin Air
With the one trillion dollar platinum coin idea still fresh in Americans' minds, the reveal of the Amazon coin is another nudge that reminds us all of how easy it is to conjure up currency.
A statement released by Amazon.com said, "For customers, it's an easy way to spend money on Kindle Fire apps and games. They'll be able to purchase as they do now, but with the ability to choose to pay with a credit card or using Coins."
Ultimately, the coin will lend greater shopping convenience to Amazon Kindle Fire users, omitting the middle step of entering credit card information into the device. Instead, Amazon coins are linked to Amazon.com accounts, and can be used to make app and game purchases in fewer steps.
Free Coin Giveaway to Amazon Kindle Fire Users
When the Amazon coin launches in May, the retailer expects to give out "tens of millions of dollars worth" in Amazon coins to its customers, as a way to spur use of the newly created payment alternative. This is an opportunity for Amazon Kindle Fire users to score free applications and games and give their bank accounts a breather.
In the meantime, new developers who are looking for a way to increase revenue can jump on board Amazon.com's latest initiative by submitting new apps and app updates for approval by April 25th.
(Image: Amazon)