Are Banks Open on Independence Day?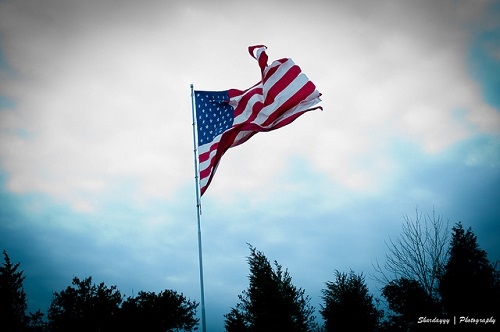 Independence Day is one of the biggest federal holidays in the United States, a representation of the ideals of freedom and opportunity upon which the nation was founded. It's always celebrated on July 4, and typical observance of the Fourth of July includes cookouts, barbecues, parades, concerts and firework displays. All things red, white and blue will be proudly on display on Independence Day 2014.
Fourth of July celebrations commemorate the adoption of the Declaration of Independence that signified America's freedom from British rule. In 1941, the Fourth of July was officially declared a federal holiday, which means many organizations are closed for the day.
Are Banks Open on July 4th?
To recognize the public holiday, many schools, government offices and agencies, corporations, banks and similar institutions will be closed for the Fourth of July.
Since Independence Day is a bank holiday observed by the Federal Reserve Board, the vast majority of credit unions, financial institutions and banks will be closed on July 4, 2014. Some might be closed the following day, July 5, as well. These closures allow banks and their employees to properly celebrate the holiday, spend time with friends and family, and show their patriotism with some freedom-themed festivities.
Is the stock market open on July 4th? The stock market and post offices will also be closed in observance of the Fourth of July.
7 Banks Open on the Fourth of July 2014
While most credit unions and banks are closed for Independence Day, GOBankingRates was able to track down seven credit unions and banks open on July Fourth.
We found that branches located in grocery stores or supermarkets are the best options for Fourth of July bank hours. Most notably, PNC Bank and U.S. Bank confirmed that they would be offering limited holiday hours at their supermarket locations. With 766 in-store branches nationwide, U.S. Bank is your best bet for accessing in-store banking services on July Fourth, if needed.
Most banks open on Independence Day will be operating for limited holiday hours, however. Fourth of July bank hours also vary for some banks by location, so we recommend verifying holiday bank hours with your financial institution before heading over to do business.
Central Pacific Bank: Select branches of this Hawaiian bank are open on Independence Day. These locations will be open for limited holiday hours, from 10 a.m. to 4 p.m.
First Convenience Bank: The Texas bank is open on the Fourth of July from 9 a.m. to 5 p.m.
Fort Financial Credit Union: Supermarket branches, located in Meijer stores, will be open on July 4 from 11 a.m. to 5 p.m. to serve members of this Indiana-based credit union.
Landmark Credit Union: Grocery store branches of this credit union will be open on the Fourth of July from 9 a.m. to 1 p.m.
Metro Bank: The bank's drive-thru and downtown Harrisburg, Pa., bank branch will be open on July 4 from 7:30 a.m. to 1 p.m.
PNC Bank: Select supermarket branches will be open on July Fourth; contact the in-store location near you for its Independence Day hours.
U.S. Bank: This national bank is confirmed to be offering limited hours at some supermarket locations, but customers will need to contact their local branches for specific hours.
List of Banks Closed for Independence Day 2014
Still unsure if your bank is open or closed on the Fourth of July? Many banks include a holiday schedule on their sites, which can be a quick and easy place to see if your financial institution is offering Independence Day hours.
To help our readers out, GOBankingRates also verified that the following major banks will be closed for Fourth of July 2014:
Bank of America
Capital One
Chase Bank
Citibank
Wells Fargo
Photo credit: Shardayyy