5 Banks With the Best Deals for Students

5 min Read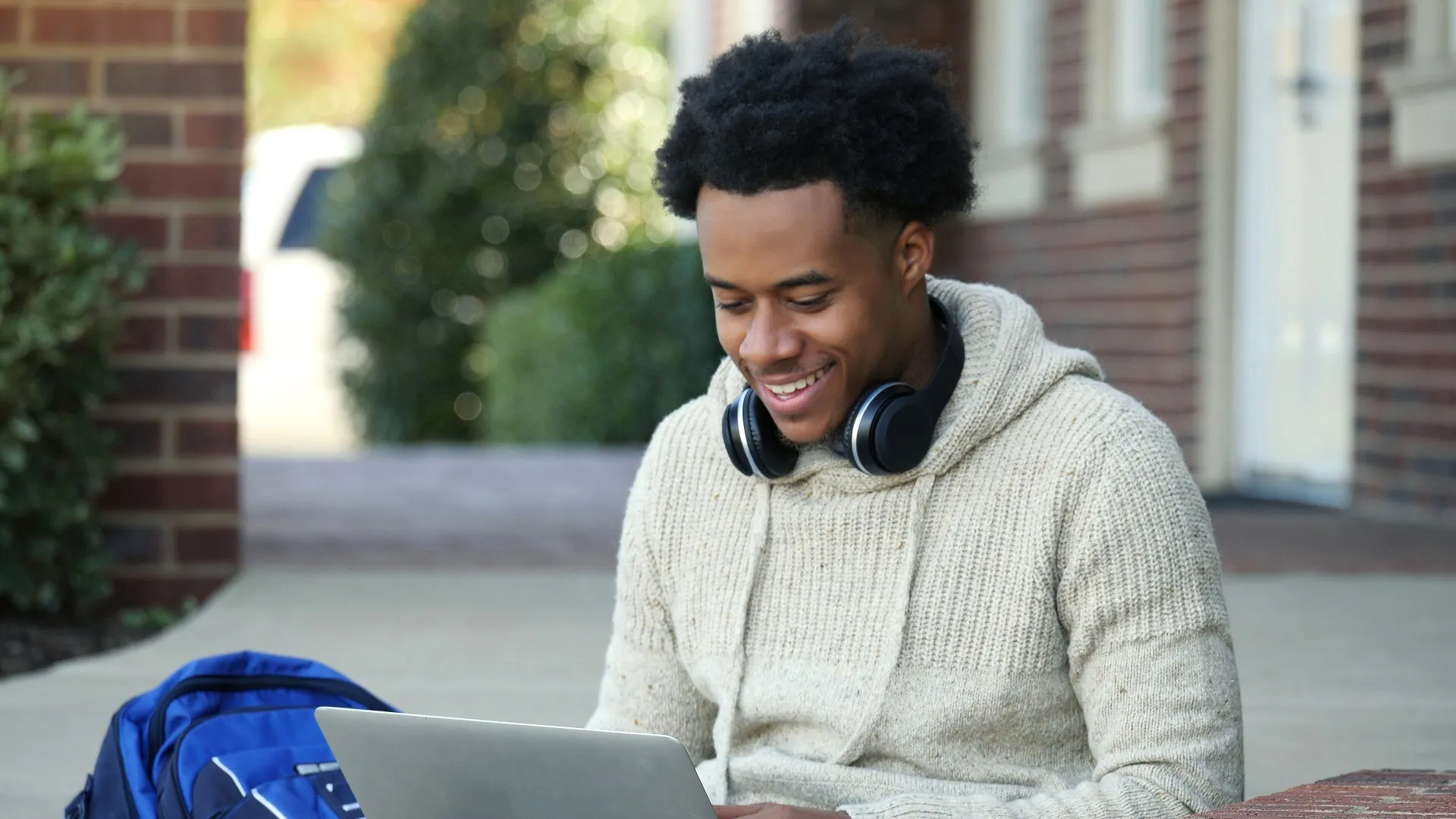 When you're a student, it's typical to have limited funds and feel like you need to watch every last dollar in your checking account. And wasting your money knowingly isn't an option. But some checking accounts come with unnecessary banking fees, which can really add up. According to Forbes Advisor's 2020 checking account fee survey, which analyzed the checking account fees at 28 different financial institutions, the average overdraft fee is $24.38, and banks often charge you a fee for each overdraft you incur. That means if you have four overdrafts in one day, you would pay close to $100 in fees, on average.
Last Chance: It's Not Too Late To Nominate Your Favorite Small Business To Be Featured on GOBankingRates — Extended to June 5
Other banking fees you can typically incur with a checking account include monthly maintenance fees and ATM fees. The Forbes checking account fee survey found that average monthly maintenance fees equal $4.90 and fees for out-of-network ATM transactions average 91 cents across surveyed banks. While those fees may seem trivial to some, they can make a difference when you're a student on a tight budget.
No matter if you're 8, 18 or in your early 20s, one of these checking account options should fit your needs — often with $0 fees and other perks to make managing your money much easier. Take a closer look at GOBankingRates' list of five banks that feature good checking account deals for students of all ages.
Last updated: June 4, 2021
Chase: College Checking
College students ages 17-24 can apply for a Chase College Checking account with proof of student status. No monthly service fees apply to the account for up to five years while in college. After that, a low $6 monthly service fee applies, which can be waived with an electronic deposit each month or an average ending day balance of $5,000 or more. And if you link a Chase Savings account for overdraft protection, no monthly service fees will apply to that account either. Plus, now through July 14, you can earn a $100 bonus when you open a Chase College Checking account and complete 10 qualifying transactions within 60 days.
Ally: Interest Checking
While Ally's Interest Checking account isn't specifically designed for students, it's still a good deal. For starters, the bank pays from 0.10%-0.25% APY, depending on the balance. And no monthly maintenance fees or low daily balance fees apply. Additionally, you won't have to worry about daily overdraft fees stacking up; the $25 overdraft fee only applies once each day you have one or more overdrafts. Plus, you'll have access to over 43,000 free Allpoint ATMs across the U.S. and be eligible for up to a $10 reimbursement each statement cycle for any out-of-network ATM fees.
In the News: Ally Bank Is Ditching Overdraft Fees
Discover: 11 Best Options for Free Checking With No Minimum Balance
SoFi: SoFi Money
For college students looking for something a little bit different, there's SoFi Money, a cash management account that earns interest. Once you set up qualifying direct deposits of at least $500 per month, such as a paycheck, you can earn 0.25% APY. And if you receive at least $1,000 in direct deposits per month, you can earn a bonus of $100. You won't have to worry about paying pesky account charges; there are no minimum balance or monthly maintenance fees. Plus, SoFi will cover up to $50 in overdrafts as long as you have at least $1,000 in qualifying direct deposits per month. On top of that, you can get up to 15% cash back on everyday purchases by using your SoFi Money account to pay, and when you need to hit the ATM, you can do so fee-free at any one of thousands of Allpoint ATMs. With all of these great features, it's no wonder SoFi Money is named on GOBankingRates' Best Checking Accounts of 2021.
Read: SoFi Review: No-Fee Cash Management With Perks
Learn: Will Opening a Checking Account Hurt Your Credit Score?
Capital One: MONEY Teen Checking Account
No monthly service fees, no minimum balance requirements and a debit card. What more could a teen ask for in their first bank account? Those features and more are what landed Capital One's MONEY Teen Checking account on GOBankingRates' Best Checking Accounts of 2020 list. Kids, teens and tweens, ages 8 and up, are eligible for this checking option. The account functions as a joint teen-parent account, but parents do not need to be a Capital One account holder. For convenience, each party will have a separate mobile login. Teens can manage their money, while parents can track account transactions and lock and unlock the debit card as needed. Plus, 70,000-plus fee-free ATMs are available across the U.S. for withdrawals.
Check Out: How To Make Money as a Teen in 2021: 22 Best Gigs
Alliant Credit Union: Teen Checking
To open a Teen Checking account at Alliant, you must be between 13-17 years old, and the joint owner, such as a parent, must be an Alliant member. The account features no minimum balance and no monthly service fees and allows account management via the credit union's award-winning mobile app. Both account owners receive a contactless Visa debit card for purchases and withdrawals. Accessing cash is easy — over 80,000 fee-free ATMs are available. For those occasions when an in-network ATM isn't convenient, the credit union offers up to $20 per month in ATM fee rebates. And if you opt in to e-statements and receive at least one electronic deposit per month, you can earn 0.25% APY on your checking balance.
More From GOBankingRates
About the Author