Alliance Bank of Arizona Proves Big Isn't Bad for Banking Customers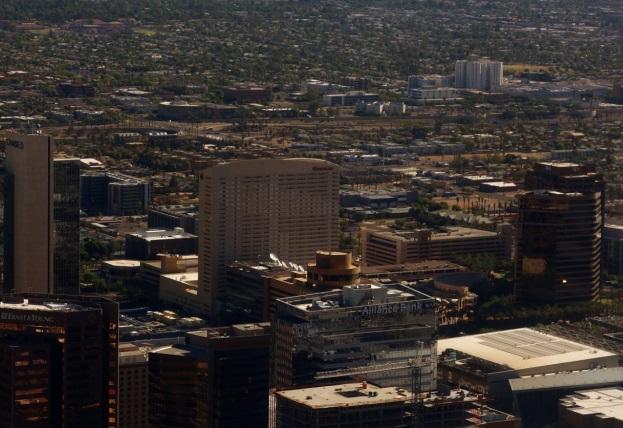 The wide range of industries in Arizona demands a comprehensive financial institution that can meet customers' various personal, small business and commercial banking goals. Specialized industries need expertise in niche areas, which is just one advantage bigger banks offer to their customers.
In fact, small- to middle-sized banks previously held the advantage when lending to small businesses due to the proximity needed for evaluating credit risks and monitoring borrowers, as reported by the Federal Reserve Bank of St. Louis. These days, technological advances have allowed big banks easy access to information services that in return allow small businesses and personal borrowers greater access to these larger lenders.
GOBankingRates gathered information from the Federal Reserve about the biggest banks in the nation based on asset size, where their headquarters are located and other factors. Based on that data, GOBankingRates identified the bank with the largest asset size in each state, as well as Washington, D.C.
For every financial institution identified as the largest in each state, the GOBankingRates study also looked at the range of financial services offered, as well as bank accessibility and economic impact. To round out the study, the amounts of charitable giving and community involvement of each institution as well as what each bank paid in state taxes also were identified. Data for taxes paid in millions is based on an estimate of 2013 net income and state corporate income tax rates.
>>Click here to read the complete findings.
Biggest Bank in Arizona
The GOBanking Rates study determined that Alliance Bank of Arizona is the largest financial institution in the state.
Data for Alliance Bank was as follows:
Employees: 1,051
National ATMs: 39
In-state branches: 10
Total U.S. branches: 39
State taxes paid annually: $7.98 million
In addition to the number of branches and ATMs, the study identified the regions the institutions served as well as their hours of operation and online technology. Alliance Bank of Arizona offers customers online banking services; branch access is available Monday through Friday. When it comes to charitable giving, Alliance Bank's contributions support 501(c)3 nonprofit organizations that assist low- and moderate-income areas.
"Investing in our communities is part of our DNA at Alliance," said Julian Fruhling, senior vice president and regional manager of Alliance Bank of Arizona. "That's why we're a sponsor of the Scottsdale Business Forum and support many local nonprofits."
Alliance Bank of Arizona Caters to All Income Levels
Since it was established in 2003, Alliance Bank of Arizona positioned itself as a "super community" bank with 39 locations across the country that deliver a wide array of savings and lending products.
Banking services offered include:
Deposit accounts
Home loans
Secured and unsecured loans
Personal flex accounts
IRA and SEP accounts
Alliance Bank also holds greater credit capacity than some smaller, community banks. It is a subsidiary of Western Alliance Bancorporation, which held $31.1 million in assets in the first quarter in 2014. The Arizona-based institution is able to meet miscellaneous personal and small business needs for residents in the Phoenix, Tucson, Sedona and Flagstaff areas.
Photo credit: shardtor