Bank Crisis 2023: Why Lifting the $250,000 Insurance Threshold Benefits the Average American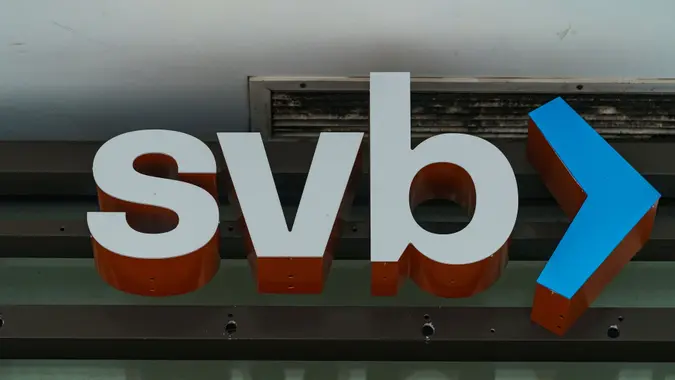 Damian Dovarganes / AP / Shutterstock.com
For most Americans, the threat of losing money when federally insured banks fail is really no threat at all. The reason is simple: The Federal Deposit Insurance Corporation (FDIC) guarantees up to $250,000 per depositor, and the median combined balance in checking and savings accounts is closer to $5,000, according to Federal Reserve data.
Even so, raising the $250,000 insurance threshold could benefit many Americans, proponents say — including those who don't have anywhere near that amount in their bank accounts.
The FDIC threshold has been the subject of increased attention lately due to the financial crisis that followed the collapse of Silicon Valley Bank and Signature Bank and the near-collapses of First Republic Bank and Credit Suisse.
Among those who have voiced support for raising the insurance cap include U.S. Sen. Elizabeth Warren (D-Mass.), a member of the Senate Banking Committee. On "CBS Sunday," Warren said lifting the insurance cap would be "a good move" and suggested ranges of $2 million, $5 million and $10 million, CNN reported.
This doesn't appear to be a strictly partisan issue, either. As Money reported, Sen. Mike Rounds, a South Dakota Republican, told NBC's "Meet the Press" that lawmakers should look into whether the limit should be raised. One of his concerns is that small and medium-sized banks are suffering as businesses and other major depositors move their money into bigger banks.
"There are a group of banks — the very largest –that we've identified as being too big to fail," Rounds told Money. "[These banks] have a competitive advantage over small and medium-sized banks when it comes to trying to lure depositors in."
Whether the cap will be lifted is another story. As CNN noted, opponents of such a move argue that raising the cap would encourage banks to take on even more risk with customers' money — something that led to the current banking crisis in the first place. Even if customers get their money back, the U.S. government might be on the hook for the same kinds of bank bailouts that took place during the Great Recession.
There is also the argument that raising the FDIC cap would only benefit depositors with large sums of money, but Warren said that's not necessarily the case. She pointed to the fact that a higher cap would help small businesses operate and make payroll, which would have a cascading effect on average American workers.
Another proponent of a higher cap, University of Wisconsin finance professor J. Michael Collins, said it might also prevent large depositors from taking their money out of banks that appear to be in trouble.
"When we know that those big depositors won't make a run and take all the money out, then we're guaranteed we can get our much smaller amounts back," Collins told CNN.
It's not like lifting the FDIC cap would be unprecedented. It has been raised seven times since 1950, most recently in 2010 as part of the Dodd-Frank Wall Street Reform and Consumer Protection Act.
Raising it again would require support from Congress and the White House. For now, the issue is barely in the discussion stage. U.S. Rep. Patrick McHenry (R-N.C.), who chairs the House Financial Services Committee, told CBS he hasn't had "a single conversation" with the Biden administration on raising the cap.
More From GOBankingRates