The Best Regional Banks of 2023
Why you can trust GOBankingRates
At GOBankingRates, we're deeply invested in the quality of our content. Our reporters produce fresh and accurate content that is objective and ethically sound. Any product recommendations on GOBankingRates are independent and based on research and product testing.
Are you looking for a bank that offers higher rates than a national bank but still has more locations than a community bank? It may be ideal for you to work with a regional bank. For the purposes of this ranking, GOBankingRates defined a regional bank as one with institutions in five or more states, but less than 20 states.
To find the Best Regional Banks of 2023, GOBankingRates ranked nearly two dozen financial institutions across a wide range of factors. These factors include total assets, number of branch locations, checking account annual fee, savings account APY, 12-month CD APY, customer service products, Bauer rating, products and services offered and average mobile app rating. Based on these criteria, these are GOBankingRates' Best Regional Banks of 2023.
GOBankingRates' Best Regional Banks of 2023
Best for checking accounts

Why we like Arvest Bank
Arvest Bank provides a wide range of accounts for customers in its Midwestern and Southern service areas. The Arkansas-based bank lets you choose from six checking accounts, many of which come with discounts and perks. Despite being a regional bank, Arvest provides just about every service you'd expect to find at a large national bank.
Arvest Bank's checking account lineup is its most diverse, with six options: Free Blue, Basic Blue, myBlue, Arvest Club, Preferred Club and Arvest Bright Solutions Banking, which is a checkless account. 
Pros
Large selection of checking accounts
Business, loan and investment options
Full-service banking in a regional package
Cons
Limited fee-free ATM access for customers
Branches in just four states
High-fee accounts with no waivers
Arvest Bank offers a wide range of accounts to its customers, but it has a limited geographic reach, serving just four states. This wouldn't be a problem if the bank had a vast, fee-free ATM network, but outside of its own machines, it charges $2.50 per transaction.
Best for range of products

Why we like Associated Bank
Associated Bank is an excellent banking option, especially for customers living in its three-state branch network in the upper Midwest. The Wisconsin-based bank boasts a full lineup of products and services, from personal checking and savings to wealth management and business accounts.
Multiple options for checking and savings accounts, so customers can select which offerings are most suitable for their banking needs.
Pros
Multiple options for personal, business and commercial accounts
Surcharge-free access to more than 30,000 ATMs
Fan debit cards give sports fans extra perks
Cons
Low annual percentage yields
High fees
Associated Bank offers a full suite of services and products, and customers can choose the account types that best serve their needs. The bank does come up short when it comes to APYs and fees, but it is still a solid option for those living within reach of one of its 220-plus branches in Illinois, Minnesota and Wisconsin.
Best for full-service banking

Why we like Bank of the West
With more than 500 branches spanning most Western states, Bank of the West is a regional bank that delivers all of the banking services you'd expect from a major bank, including deposit accounts, loans, credit cards and investment services. The bank's highly rated mobile app and customer service along with its extensive list of products make it an ideal blend of large and small. BMO acquired Bank of the West early in 2023.
1% for the Planet Checking is one of the more unique offerings out there, with Bank of the West donating 1% of your account's net revenue to environmental causes.
Pros
Regional bank with a wide array of products
Easy options for waiving maintenance fees
Cons
Limited service area and ATM network
Low rates on savings accounts
Bank of the West is a solid regional alternative to national banks, especially for those who live in the Western U.S. where most branches are located. It offers all of the account types you'd come to expect from a full-service bank, and its user-friendly website and mobile app make it possible to review your financial matters remotely.
Best for full-service banking

Why we like Eastern Bank
With 120 branches throughout Eastern New England, Eastern Bank offers a wide range of products and services for consumers and businesses. You can open deposit accounts, build investment portfolios and even get insurance policies. While it's a regional bank, Eastern Bank provides a suite of banking products and first-rate technology that one would expect from a much larger institution.
No monthly fees or minimum balance on its free checking account, plus a generous APY on its 12-month CD.
Pros
Wide variety of financial services available for personal and business customers
Low- or no-fee options for checking, savings and CDs
Eastern For Good is a unique feature of Eastern Bank's mobile app that lets customers donate to charitable causes directly from the app and track their donations for tax benefits
Cons
Coverage area is limited to Eastern Massachusetts, New Hampshire and Maine
Savings accounts pay a low rate of interest compared to some other banks
If you're looking for the service and benefits of a regional bank with the power of a national one, Eastern Bank is a top candidate. You can do all your banking and investing — and even get your insurance — in one place, near where you live or work.
Best for minimum deposits

Why we like First Horizon Bank
First Horizon Bank is a good option for people looking for a community-oriented bank that focuses on its customers. The bank does charge monthly maintenance fees but will waive them if customers meet qualifying activities. Plus, minimum opening deposits are affordable.
It takes $50 to open a Traditional Savings account at First Horizon, which currently pays  APY. The account does have a quarterly maintenance fee of $5, but as long as you maintain a $250 minimum daily balance, the bank will waive it.
Pros
Variety of checking options
Affordable minimum deposits
Comprehensive digital banking assistance resources
Cons
Higher APYs available elsewhere
Monthly fees on accounts
If you're looking for an affordable full-service bank with rates that are a bit better than some of the largest banks in the nation and you live in its service area, First Horizon Bank is worth considering. At First Horizon, you'll need $50 to open most accounts, except for CDs. And while many of these accounts come with a monthly service fee, it is possible to have fees waived by meeting certain requirements.
Best for customer service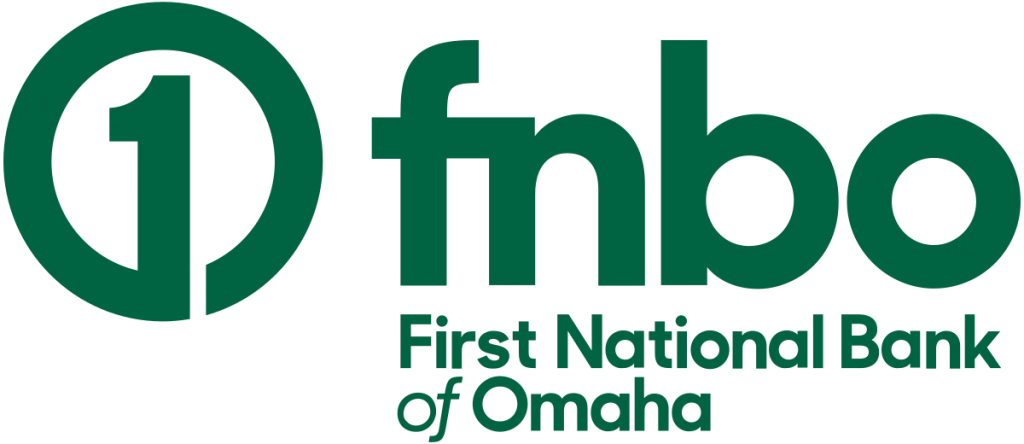 Why we like First National Bank of Omaha
First National Bank of Omaha is concentrated in the Midwest, earns high marks from customers and is one of the largest privately held banks left in the U.S. Knowing who owns a financial institution may not have any significance to you, but if you've never banked with a local community bank where you're treated as part of the family, you're missing out. 
Basic Savings is a no-frills account that earns  APY on all balances. It has no minimum opening deposit, no minimum balance and no monthly service fees.
Pros
Award-winning customer service 
Relationship banking perks including premium savings rates  
Low or no monthly service fees
No minimum opening balance amounts on checking and savings accounts
Cons
Limited to the Midwest and a few other locations
Low-rated FNBO Direct digital banking app
Low interest rates
If you live in the Midwest, Texas, Colorado or Wyoming, banking with First National Bank of Omaha could be a great experience. You'll have access to a variety of account options and other financial planning services for a one-stop banking and finance experience.
Best for range of accounts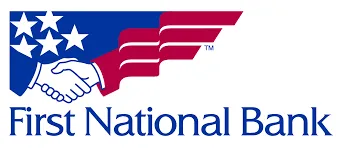 Why we like First National Bank of Pennsylvania
First National Bank of Pennsylvania offers a good range of low-minimum accounts to customers in its service area. Although there is limited fee-free ATM access, the bank's monthly maintenance fees are generally easy to avoid.
The Freestyle Checking account has no monthly fees when you sign up for free online statements and no minimum balance requirement.
Pros
Good range of checking accounts
Easy ways to avoid most fees
Generally low account minimums
Cons
Low annual percentage yields for most accounts
Limited surcharge-free ATM network
Website can make it difficult to find interest rates on deposit accounts
First National Bank of Pennsylvania is a decent option for customers in the bank's service area. All of the basic banking account types are available, and checking accounts offer a good range of options. Although most account maintenance fees can be waived, other fees are quite high, including overdraft and wire transfer fees.
Best for menu of products

Why we like Flagstar Bank
Flagstar Bank offers a complete menu of banking products: checking, savings and money market accounts, CDs, home equity, mortgage and personal loans, and investment products. The bank also offers incentives, such as higher rates or waived monthly service fees, for customers who have multiple accounts. 
Flagstar's High-Yield Savings account fully benefits the most serious savers and offers up to  APY, depending on the balance. The highest APY is reserved for savers of $1 million or more. The account has a $35 monthly service charge, which can be waived by owning a Flagstar personal checking account or having a $50,000 average daily balance.
Pros
Variety of checking, savings and certificate of deposit options
Low minimum opening deposits
Multiple customer service options
Cons
Limited number of branches
Flagstar Bank is a full-service bank that has all of the products and services people look for in a bank. Add to that low minimum opening deposits, easy-to-waive monthly fees and competitive rates and Flagstar might be the bank for you. However, while the bank is located in nine states, it has just 395 branches, which could make in-person banking inconvenient unless you live nearby.
Best for customer satisfaction

Why we like Frost Bank
For a regional bank that has physical locations only in Texas, Frost offers top-notch technology and service levels that rival those of larger banks. Plus, it offers a personal touch that's hard to find with nationwide institutions.
Savings account delivers an above-average APY, and there are several ways to get the $3.50 monthly service charge waived, such as maintaining a $300 balance or making monthly deposits of at least $10.
Pros
Multiple types of account choices
Highly rated mobile app
Large enough to compete on service
Small enough to offer a personal touch
Competitive CD interest rates
Cons
Lack of service for those outside of the metro areas in Texas that it serves
Low interest rates may not make interest-bearing checking accounts worthwhile
Must visit branch to open some accounts
Offering a wide range of products and services, Frost Bank is a good one-stop banking option to consider. As a regional bank, it has the resources to compete with larger institutions regarding technology while remaining small enough to offer the kind of personal touch found at a community bank. However, some services require you to visit a branch location, so this bank is best for people who live within its footprint.
Best for financial guidance

Why we like Fulton Bank
From checking to savings, credit cards and loans, Fulton Bank has all of the products you want with the personal service you expect.
Open a Simply Checking account with Fulton Bank and pay $0 for a minimum balance and $0 in monthly maintenance fees.
Pros
Fulton Financial Advisors offers guidance and access to financial solutions
Debit Card Rewards Program
Ability to open a small business checking account for the purpose of business banking
Cons
Services are available only in five states where Fulton Bank has a presence
Fulton Bank offers more than 200 branches and ATMs across Central Pennsylvania, Delaware, New Jersey and Virginia. Additional services provided by Fulton Bank include small business loans, mortgage solutions and customized wealth management solutions. If you live in one of these areas, this may be the one-stop shop for all your banking needs.
Best for customer service

Why we like MidFirst Bank
MidFirst offers a host of banking products and services, including a variety of checking accounts and the option to waive monthly service fees. The bank also prides itself on providing highly personalized customer service and well-trained staff to assist customers with their financial goals.
The Performance Savings account requires no minimum deposit to open account, and interest is compounded daily and paid monthly. It also allows for six free withdrawals per monthly statement cycle; each withdrawal in excess during the same month will incur a fee of $8. You can avoid the $4 monthly service fee if your average daily balance falls below $250.
Pros
Variety of checking account options 
Waivable service fees 
Free checking and savings options designated for children 
Live customer service is available seven days per week
Cons
More competitive rates may be found elsewhere
Opening an account requires a deposit
MidFirst Bank is a full-service bank with plenty of account options and waivable service fees. While the rates may not be as good as what some other banks offer, the bank is still worth considering if you live near one of its locations. Additionally, the bank offers live customer service seven days per week, which is not the standard among banks. 
Best for range of accounts

Why we like Pinnacle Bank
Pinnacle Bank is a small regional bank with big bank features. It has a range of checking and savings accounts, CDs, health savings plans, home and auto loans and investments through an affiliated firm. It has the technology you'd expect at a bigger bank, with online and mobile banking, transfers to external accounts and the ability to send and receive money with Zelle.
The Pinnacle Bank Totally Free Checking is a Free Checking Account without the frills and Fees. There is no monthly fee and no interest. A minimum of $50 is required to open the account.
Pros
Free checking and savings accounts with low minimum balances
Interest rate on the basic savings account is good
A wide range of services means you can do all your banking here
Online and mobile banking, external transfers and Zelle
Cons
Basic accounts have minimum deposit requirements
ATM charges may not be reimbursed
If you're looking for a one-stop shop for your banking needs, and you live in Pinnacle's service area — or outside it, if you want to bank virtually — this is a solid choice. You should find everything you might need, from deposit accounts to loans to investments and retirement accounts.
Best for automatic saving

Why we like SouthState Bank
SouthState Bank is a regional bank with locations in Florida, Georgia, Alabama, Virginia, North Carolina and South Carolina. SouthState offers a wide array of banking and investment products, along with the technology to support them.
If you have both your checking and savings accounts at SouthState Bank, you can enroll in Round Up to Save. This program helps automate your savings by rounding up each debit card purchase to the next whole dollar and transferring the difference to your savings account.
Pros
Easy-to-waive monthly maintenance fee for standard checking account
Round Up to Save makes saving easy and automatic
Cons
Standard savings account limited to three withdrawals per month before withdrawal charges apply
Limited number of branches for those who prefer to bank in person
SouthState Bank is a good place to keep all of your accounts together, with local branches and online and mobile banking for when you're on the go. Fees are low or nonexistent, which lets you keep more of your hard-earned money. And financial education and Round Up to Save will help keep you on track toward your financial goals.
Best for CD rates

Why we like Texas Capital Bank
Texas Capital Bank offers one-stop banking for customers because of its variety of offerings. It has products for personal banking, business needs and wealth management, but branches are mostly in Texas (only one located out of the state).
Texas Capital Bank offers a variety of standard CDs with term limits ranging from 90 days to two years. You'll need a minimum balance of $1,000 to open a new CD. APYs for the bank's standard CDs range from to . 
Pros
Offers a variety of deposit accounts and CDs
Provides ATM access through Allpoint network 
More reasonable overdraft fees than other banks
Cons
Doesn't offer in-person banking for customers outside Texas and New York City 
Texas Capital is a good choice for anyone looking for flexible banking options. It's strongest on both ends of the financial spectrum — no-fee, low-balance accounts or premier accounts with high balance requirements. And if you live in Texas or New York City, you can take advantage of the bank's in-person branch locations.
Best for customer service

Why we like United Community Bank
United Community Bank is a regional bank with 189 locations in Georgia, North Carolina, South Carolina, Tennessee and Florida. UCB offers a complete range of banking products and services, including deposit products, loans and investments.
The basic savings account at United Community Bank, United Savings, requires a $100 minimum deposit to open it, and a $100 daily balance to avoid the $5 quarterly service charge. You get six free withdrawals each quarter — each one after that will cost you $2. The interest rate on the United Savings account is APY for balances up to $2,499 and APY for balances of $2,500 or more.
Pros
Full suite of banking products
Personal Financial Management service for planning and goal setting
Award-winning customer service
If you are age 22 or younger, you can plan for your future with United Community Bank's interest-earning savings account
Cons
$100 minimum deposit and balance requirement for basic savings account
No nationwide free ATM access
If you're looking for a regional bank where you can get personalized service, and you have at least a little money to keep in your accounts, United Community Bank may be the choice for you. 
Best for no fees

Why we like Valley National Bank
Valley National Bank is best for customers in its service area who want a wide range of products and multiple checking account options.
Start a Valley All Access Savings with a deposit of just $100 and enjoy no monthly service fees. Open a Valley Kids First Savings Club account at the low minimum initial deposit of $1 and Valley National Bank will match your child's first deposit up to $20.
Pros
Big selection of checking accounts
No monthly fees on basic checking accounts
Competitive rates on select CDs
Cons
Some accounts can't be opened online
Low APYs on savings accounts
Valley National Bank's main strength lies in its diversity of banking products — no matter what financial goal you have, you should be able to find a Valley product that will help you make it happen. The main drawbacks are low yields on most accounts. It's best for someone who lives near a Valley branch and finds its many products appealing.
Best for range of accounts

Why we like Zions Bancorporation
Zions Bank offers a wide range of products and services, including checking and savings accounts, money market accounts, certificates of deposit, credit cards, home loans and investments.
The minimum opening deposit for most checking accounts is $50. The Military Advantage and Anytime Checking accounts have no monthly maintenance fee. OnBudget Banking has a $5 fee that can't be waived. Fees for other checking accounts, which range from $10 to $20, can be waived with a qualifying minimum daily balance or a combined deposit and consumer loan balance.
Pros
Several checking and savings options
Online comparison tool to find the best account for you
Overdraft-fee checking account
Cons
Savings account interest rates are comparatively low
Few branches for local customers who prefer to bank in person
Zions Bank offers a standard savings account and a Young Savers account. The standard account has a yield of up to , depending on your balance, and a minimum opening deposit of $50. Keep in mind that you'll need to maintain at least $200 in the account or receive at least $25 from a Zions checking account. Otherwise, you'll be charged a $3 monthly maintenance fee.
---
What To Know About Regional Banks
A regional bank is a bank. For the purposes of this ranking, GOBankingRates defined a regional bank as one with institutions in five or more states, but less than 20 states. A regional bank differentiates itself from a national bank by offering higher rates. It is different from a community bank in that it has more locations.
What Is a Regional Bank?
A regional bank can basically be boiled down to a financial institution that has branches or a presence in one or multiple regions within the United States. For all intents and purposes, a regional bank is a bank offering traditional services.
What Products Do Regional Banks Offer?
The answer will differ depending on the regional bank and its product line. Various deposit accounts should be available including checking accounts, savings accounts, money market accounts and certificates of deposit. Other offerings may include debit cards, credit cards, loans, mortgages and other financial products. Be sure the regional bank you're considering offers everything you need.
Who Should Use a Regional Bank?
Regional banks are best for customers who prefer options in the following areas:
ATM and branch locations
Local community involvement
Competitive rates and fees
Regional Bank Features
Consider the following features when determining whether to open your bank account at a regional bank.
Location/Branches: By definition, regional banks only operate in certain areas. Be sure the bank you're interested in has a nearby location and visit this location, or branch, before opening your bank account.
Mobile App: You may be able to fulfill a variety of in-person banking tasks via online banking. Check to see if the regional bank offers a mobile app you can download for your banking needs.
ATM Networks: If you regularly withdraw cash, make sure your regional bank has ATM networks that service your area.
Interest Rates: You may compare interest rates and fees offered by regional banks on their savings accounts to best select the savings account that fits your needs.
FDIC Insurance: Protecting yourself with FDIC insurance will ensure the depositor, and their assets, are insured in the event of an unforeseen circumstance.
Regional Bank Fees
The types of fees you may anticipate at a regional bank depend on the specific financial institution. You may potentially pay monthly fees, overdraft fees and/or ATM fees depending on the regional bank and its location.
Pros and Cons of Regional Banks
There are many advantages and disadvantages to consider when choosing the regional bank that best fits the unique needs of any customer. 
Pros 
Variety of account options
Broad network of ATM and branch locations
Invested in local community
Lower fees than larger national banks
Cons
Less convenient when traveling
Not the same product depth as larger national banks
How To Choose a Regional Bank
Regional banks can be a good option for customers who like visiting physical branches but don't want the impersonal feel that large, multinational banks sometimes have. Generally, you can find a wide array of available products at a regional bank, but be careful of account and service fees, which can be high. Regional bank APYs may be competitive with national banks but typically can't keep up with those offered by online banks.
Comparing Regional Banks
Here are some of the most important factors to consider when comparing and choosing a regional bank.
Location: Regional banks only operate in certain areas of the country, so be sure a bank you're interested in has a nearby location.
Availability: Check the operating hours, including holidays, of your regional bank. Some may not have the availability of a national or online bank.
Bank Health: Some regional banks prefer to remain small and local, but others are limited from expanding nationally because they aren't raising enough assets or generating enough profit. Look at your bank's financials to ensure they'll be there for the long haul.
Rewards and Promotions: Regional banks are often good at offering rewards and promotions; compare the current offers at the regional bank you're considering with other available bank offers.
Account Offerings: Some regional banks are limited in terms of their product lines, so be sure that the regional bank you're considering offers everything you'll need.
Regional Banks vs. National Banks
Regional banks will have fewer locations throughout the U.S. outside of their known region whereas a national bank has more presence throughout the entire country. National banks also are typically backed with trillions of dollars in assets. Regional banks are on a smaller scale and more locally invested. 
Regional Banks vs. Retail Banks
As the name suggests, retail banking is the portion of a bank's services that deals directly with retail customers. This is also referred to as consumer banking or personal banking. As retail banking is just the visible component of banking the public sees, the difference between regional banks and retail banks will vary by location.
Regional Banks vs. Investment Banks
Investment banks provide financial services for corporate customers such as mergers, acquisitions or raising capital. Regional banks tend to be more for everyday banking needs where investment banks deal with larger-scale banking services for institutional investors and enterprises. 
Regional Banks vs. Credit Unions
A credit union is a financial institution quite similar to a commercial or regional bank However, the main difference is that credit unions are non-profit corporations that are owned by their members. Credit unions also tend to be on a smaller scale than most regional banks.
Recap of the Best Regional Banks
Arvest Bank: Best for Checking Accounts
Associated Bank: Best for Range of Products
Bank of the West: Best for Full-Service Banking
Eastern Bank: Best for Full-Service Banking
First Horizon Bank: Best for Minimum Deposits
First National Bank of Omaha: Best for Customer Service
First National Bank of Pennsylvania: Best for Range of Accounts
Flagstar Bank: Best for Menu of Products
Frost Bank: Best for Customer Satisfaction
Fulton Bank: Best for Financial Guidance
MidFirst Bank: Best for Customer Service
Pinnacle Bank: Best for Range of Accounts
SouthState Bank: Best for Automatic Saving
Texas Capital Bank: Best for CD Rates
United Community Bank: Best for Customer Service
Valley National Bank: Best for No Fees
Zions Bancorporation: Best for Range of Accounts
Best Banks 2023
Best Checking Accounts of 2023
Best Online Bank and Neobank Savings Accounts of 2023
FAQ
Although the basic idea behind a regional bank can be simple to understand, there are still many common questions surrounding them. Here are the answers to some of the most frequently asked questions regarding regional banks.
Are regional banks better?

The answer to this question depends on your banking needs. When determining whether to use a regional bank, one should factor in considerations such as convenience, cost, services and community, as banking with a local institution may help support the local economy.

Is there a bank that operates in all 50 states?

There are big banks that operate across the 50 states. However, a regional bank is not designed in the same manner. Regional banks will have institutions in five or more states, but less than 20 states.

What are the best community banks?

Review our Best Banks list by region to discover the best community banks across the United States.
Research Methodology
To determine the Best Regional Banks of 2023, GOBankingRates looked at the following factors: 
Monthly fee
Minimum balance
Checking fee ratio
Minimum balance needed in account to earn APY
Savings APY
Average mobile app rating between the Android and Apple stores. 
Rates are subject to change; unless otherwise noted, rates are updated periodically. All other information on accounts is accurate as of Apr. 6, 2023.
Banks Monitored by GOBankingRates
SoFi, Capital One, NBKC, Bank of America, Chime, Charles Schwab Bank, Axos Bank, Current, First National Bank of Pennsylvania, Citibank, New York Community Bank, First Internet Bank, TIAA, Ally Bank, Truist Bank, Wells Fargo, JPMorgan Chase Bank, Quontic Bank, LendingClub Bank, One Finance, First-Citizens Bank, BMO Bank, FirstBank, Bank 5 Connect, BankUnited, The Huntington National Bank, iGOBanking.com, Arvest Bank, First Interstate Bank, Manufacturers and Traders Trust Company, TD Bank, Zions Bancorporation, USAA Federal Savings Bank, Citizens Bank, Fifth Third Bank, PNC Bank, Pinnacle Bank, Keybank, IncredibleBank, Simmons Bank, Santander Bank, Southstate Bank, Bank of Hawaii, First National Bank of Omaha, Bank of the West, First Hawaiian Bank, Texas Capital Bank, Salem 5 Direct, Umpqua Bank, Synovus Bank, Fulton Bank, Flagstar Bank, Associated Bank, UMB Bank, Valley National Bank, United Community Bank, Washington Federal Bank, Centennial Bank, Prosperity Bank, Ameris Bank, United Bank, Pacific Premier Bank, BOKF, City National Bank of Florida, Midfirst Bank, Frost Bank, TAB Bank, Eastern Bank, FNBO Direct, Cadence Bnak, Webster Bank, Old National Bank, Regions Bank, Wilmington Savings Fund Society, MUFG, Union Bank, Bank OZK, First Horizon Bank, CIBC Bank USA, Glacier Bank, Comerica Bank, East West Bank, First Republic Bank, Columbia State Bank, City National Bank, State Farm Bank, Goldman Sachs Bank USA, Marcus by Goldman Sachs, The Bank of New York Mellon, State Street Bank and Trust Company, Citizens Access, Silicon Valley Bank, U.S. Bank National Association, Morgan Stanley Private Bank, Morgan Stanley Bank, Capital One Bank USA, Charles Schwab Premier Bank, TD Bank USA, BNY Mellon, Bank of America California, HSBC Bank USA, The Northern Trust Company, American Express National Bank, UBS Bank USA, Signature Bank, Discover Bank, VirtualBank, Western Alliance Bank, Bank of China, Raymond James Bank, Deutsche Bank Trust Company Americas, BankDirect Capital, Comenity Bank, EmigrantDirect, My Savings Direct, Amboy Direct, Bask Bank, Synchrony Bank, Pacific Western Bank, Barclays Bank Delaware, Commerce Bank, Salle Mae Bank, Stifel Bank and Trust, Cathay Bank, Customers Bank, Green Dot, VioBank, Hancock Whitney Bank