Newest Woodforest Promotions: Best Offers, Coupons and Bonuses May 2020
See what you can get from your Woodforest banking relationship.
Founded in 1980, Woodforest National Bank is a relatively new institution, though it's experienced explosive growth and currently boasts over 700 branch locations. It offers industry-leading financial services to customers throughout the Southern, Eastern and Midwestern United States, and offers an Employee Stock Ownership Plan that makes its employees the largest shareholder of the company. 
A GOBankingRates survey revealed that many Americans miss out on free money from financial institutions — such as the kind you can get from bank account promotions and bonuses. While these promotions shouldn't be the reason you open a Woodforest account, they're an added perk that you don't want to miss out on. 
With this guide, discover which Woodforest Bank promotions are best for you and pocket some extra cash in the process.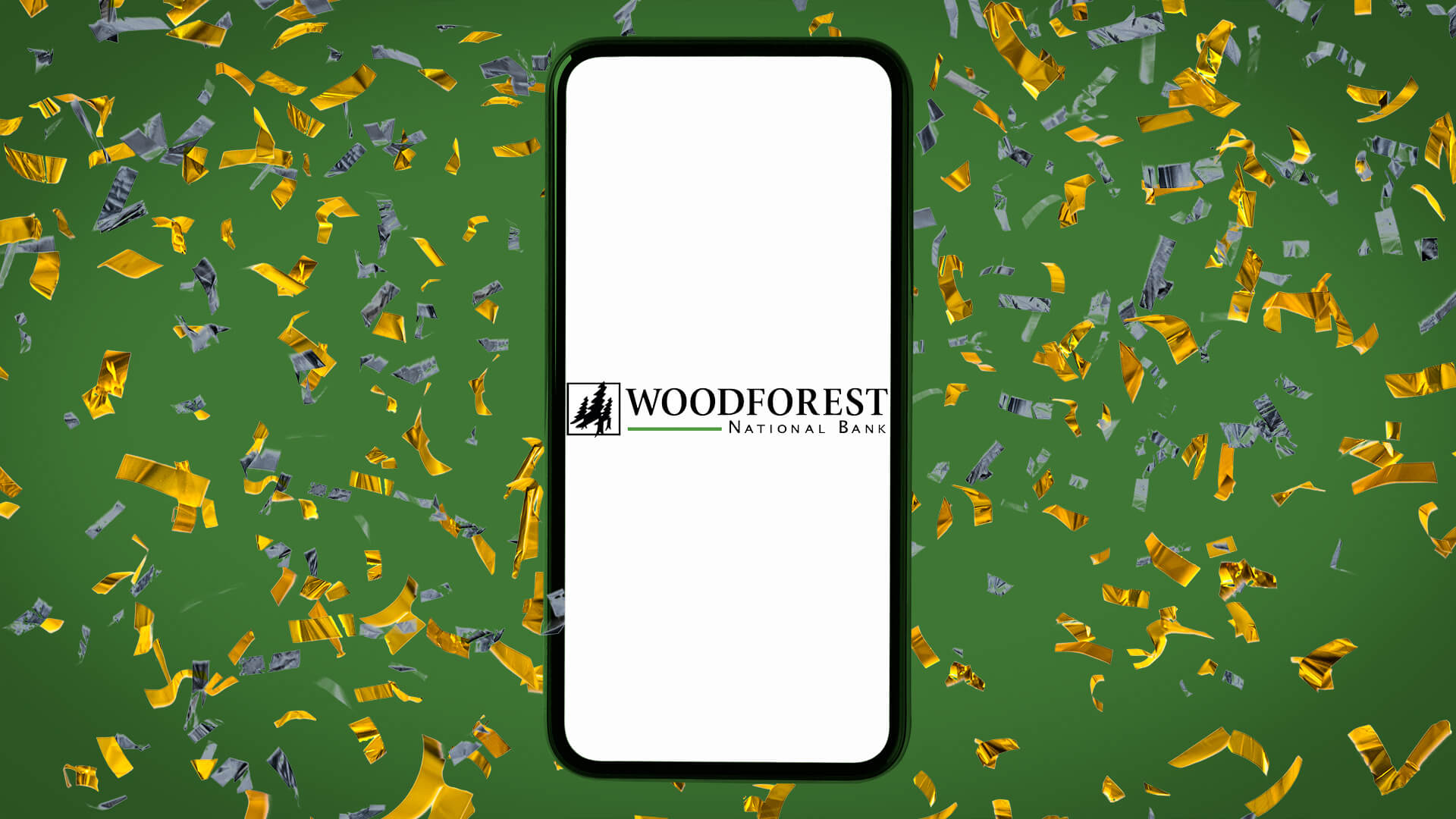 Sponsors of
Woodforest Bank Promotions at a Glance 
Best Woodforest Promotions: May 2020
Account
Cash Value of Bonus
Expiration Date
Mortgage Loan With Quicken Loans
Up To $1,500
June 30, 2020
Current Woodforest Bank Promotions
Right now, there is only one Woodforest Bank promotion to take advantage of, but it's a good one if you're in the market for a home. If you're a dedicated Woodforest customer or looking to become one, bookmark this page and check back in future months for updates on new bonus offers. 
Quicken Loans: Up To $1,500 Bonus on Mortgage Loan
Woodforest customers can take advantage of this exclusive offer from Quicken Loans. Customers who take out a mortgage loan can receive up to $1,000 in closing cost credit and $500 cash back. The $500 cash-back offer also applies to customers looking to refinance their homes. 
Cash value:

Up to $1,500

Minimum deposit to qualify:

$0, subject to Quicken Loans loan approval 

Expiration date:

June 30, 2020

How to get it:

Apply for a mortgage loan from Quicken Loans as a Woodforest Bank customer between Jan. 1, 2020, and June 30, 2020. 

When you'll get it:

The closing cost credit of up to $1,000 will be applied at closing and listed in the Closing Disclosure. The $500 cash back will be sent to you via mail two to four weeks after closing. 

Terms and conditions:

You must be a current Woodforest Bank customer and apply for a Quicken Loans mortgage loan between the dates of Jan. 1, 2020, and June 30, 2020. For loan amounts of $100,000 or more, you will receive the full $1,000 closing credit. For loan amounts of $99,999 or less, you will receive a closing credit of $750. New applications submitted during this period are also eligible for $500 cash back, which will be sent to you via a check in the mail two to four weeks after closing. This offer is subject to loan approval by Quicken Loans. You may also receive the $500 cash back offer if you move to refinance your existing home with Quicken Loans during this period.

Monthly fees:

$0 

Promotion page:

Mortgage Loan Bonus Offer With Quicken Loans
Discover: The Best New Bank Promotions and Bonuses
How To Open a Woodforest Bank Account 
Woodforest Bank does not allow customers to open a bank account online. Instead, you'll have to visit one of their many branches and speak with a retail banker to see which account options are right for you. 
Keep in mind that Woodforest mainly serves customers located in the South, East and Midwest, though it has commercial and loan production offices on the West Coast. Search for your nearest Woodforest Bank branch here. 
It's important to do your research on a bank account before deciding to open one in your name. Make sure that you meet the minimum financial requirements, whether it's a minimum deposit, monthly balance or recurring direct deposits, in order to avoid incurring extra fees later on. You don't want any banking surprises. Although you can't open a Woodforest account online, you can check out their banking products before visiting a branch by clicking here. 
More Information: How To Open a Bank Account Online
Summary 
If you're already a Woodforest customer or would like to become one, their exclusive mortgage loan bonus of up to $1,500 may be noteworthy. This offer only applies if you're in the market to buy a home or refinance your current one, but it's a great perk for people who fall under those categories. 
Sponsors of
More on Woodforest
More Bank Promotions
Information on promotions is accurate as of April 28, 2020. Additional requirements may apply. Offers and terms are subject to change. 
This content is not provided by Woodforest National Bank. Any opinions, analyses, reviews or recommendations expressed in this article are those of the author alone and have not been reviewed, approved or otherwise endorsed by Woodforest National Bank.