Don't Trust Michael Scott with Your Bank Account: Bad Money Advice from "The Office"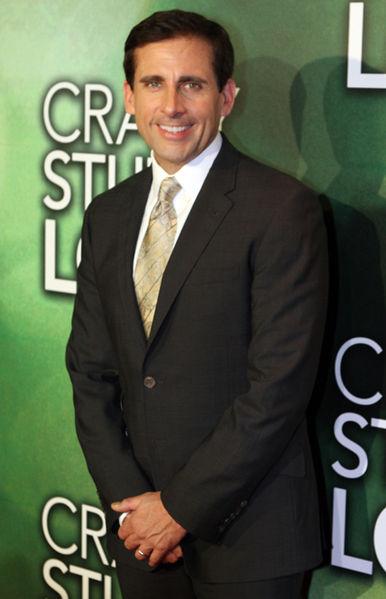 After nine seasons of workplace antics, NBC's The Office series finale is airing to the dismay of fans who've tracked the the budding relationship between Jim and Pam, and other Dunder Mifflin employees. While the show certainly drew laughs, it also taught viewers important lessons about managing one's bank account — or at leas what not to do — through the character of Michael Scott, ex-Regional Manager of Dunder Mifflin's Scranton branch and self-proclaimed "World's Best Boss."
Questionable Michael Scott Quotes on Money
While The Office was all about fun and (often inappropriate) games, there are key takeaways that the show offers fans. Here are a few Michael Scott quotes that demonstrate the wrong way to handle your personal finances:
Michael: I don't talk to my girlfriend about money. It is rude, and unsexual.
It may not be "sexy" to bring up assets, bank account balances and debt on the first date, but discussing money with a long-term significant other who you may be taking the next step with is an essential part of success, both in the relationship and in terms of money.
Michael: Yeah, I was thinking about doing some gambling myself. You know, just a little bit of money. Maybe doubling it, and them doubling it seven more times. I don't know, kind of just for fun.
I was thinking, do you have tips, or ideas about sure things. Like a boxer who is going to throw the big fight, you know, like, like he's tied into some crooked dealings, maybe his kid is sick or something. Like, who do I call about that?
Michael's seemingly indifferent attitude about gambling is not only frightening, it's unrealistic. Another red flag: Gambling through sketchy, and likely illegal, means.
Michael: I… DECLARE… BANKRUPTCY!
Oscar: Hey, I just wanted you to know that you can't just say the word bankruptcy and expect anything to happen.
Michael: I didn't say it, I declared it.
Making the decision to declare bankruptcy isn't as easy as The Office's Michael Scott hoped it would be. In fact, there are stricter requirements now than 20 years ago and the cost to file for bankruptcy must also be taken into account. What's more, not all debts are forgiven under absolute bankruptcy, such as federal student loans.
These Michael Scott quotes are just a few of the many examples of bad money decisions in action. For your last chance at gleaning more wisdom from the Dunder Mifflin team, watch tonight's The Office series finale on NBC at 9:00 p.m.
(Photo courtesy of Eva Rinaldi via Wiki Commons)