The Evolution of Bank Heists: Is Your Money Safer Than 200 Years Ago?
Learn how the old-school bank robbery has evolved over the years.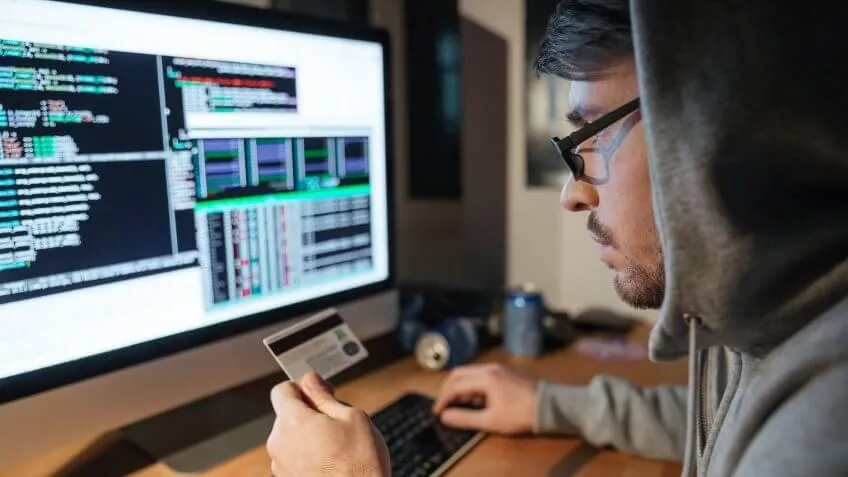 ESB Professional / Shutterstock.com
The American bank heist is steeped in mythology. But while the likes of Butch Cassidy made away with hundreds of thousands of dollars in his time, today's bank robbers are more likely to conduct heists from behind a screen.
Here's a look at infamous money crimes over the years, how banking security has evolved and whether your money is safer today than it was in the 18th century.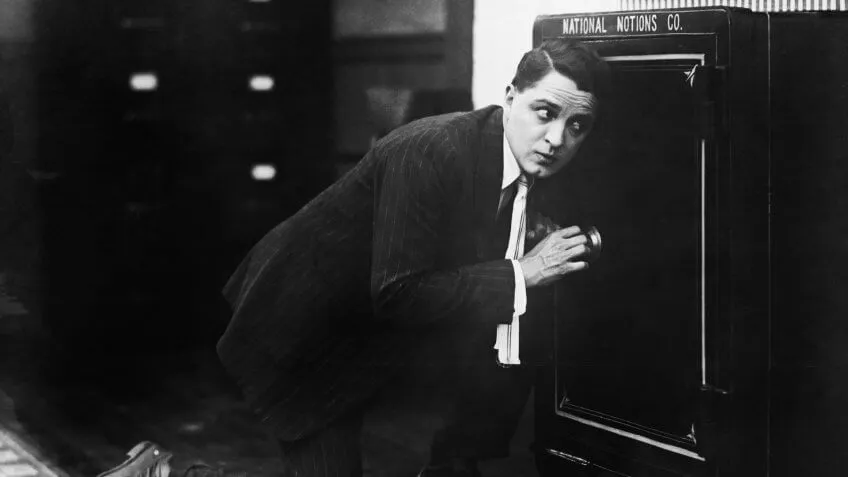 Everett Collection / Shutterstock.com
Bank Robberies Were Easy in the Frontier Era
At a time when banks relied on local police forces and simple alarms, the first bank robbery in American history wasn't all that thrilling. In fact, it was an inside job.
In September of 1798, Isaac Davis, an unnamed accomplice and a bank porter named Thomas Cunningham nabbed $162,821 from the Bank of Pennsylvania at Carpenters' Hall. Their method was exceedingly simple: Cunningham slept overnight at the bank. Their wealth was short lived, however. Davis confessed to his crimes after depositing the stolen money into the very bank he robbed.
As American expansion headed west, the region saw a rise in bank robberies. Two men grew to infamy in this era: Jesse and Frank James. In an 1866 robbery of the Clay County Savings Association in Liberty, Mo., the two made away with $60,000.
As the 19th century wore on, Butch Cassidy, the Sundance Kid and their gang cemented the image of the classic bank robber. The group nabbed $20,000 from Miguel Valley Bank in Telluride, Colo., in 1889. Their method was simple, too. Dressed in fine clothes, Cassidy distracted a bank teller before putting a gun to his head. He and his gang later escaped using a series of safe houses.
Into the early 1900s, Cassidy's Wild Bunch specialized in another sort of American trope: the train robbery. The high-profile spectacle was part of the reason the group grew to such notoriety.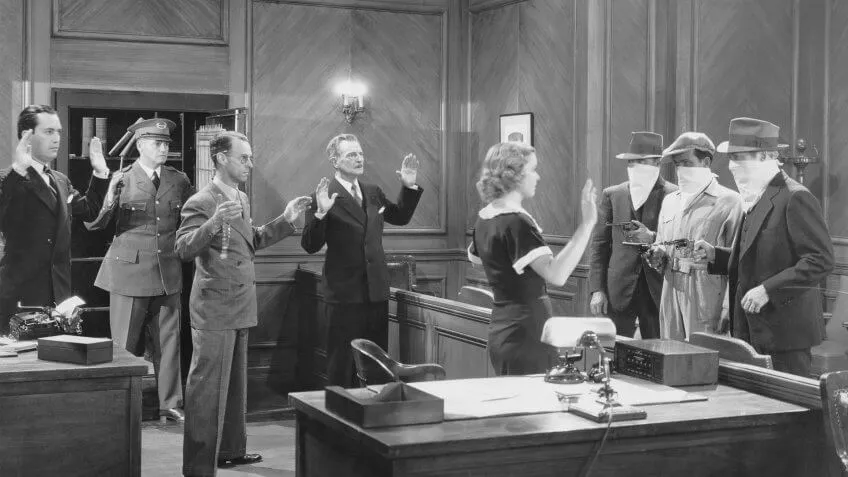 Everett Collection / Shutterstock.com
Banks Struggled to Improve Security in the 1900s
Though Bonnie and Clyde's narrative of doomed romance stole headlines, John Dillinger and his gang stole a lot more money in the 1930s, which was something of a bank robbery renaissance.
Dillinger's methods were nothing short of creative. His gang once posed as a film crew shooting a bank heist for a movie. Another time, he passed himself off as a bank alarm salesman. His group was responsible for dozens of robberies between 1933 and 1934. Despite their fame, they were notoriously violent, with Dillinger's accomplice Baby Face Nelson known for gunning down lawmen. In all, the group made out with more than $300,000 from bank robberies.
Learn: 7 Tips and Tricks to Spotting Counterfeit and Fake Money
Through the early parts of the 1900s, banking took leaps forward in technology. Bank of America, for example, was the first bank to use a computer to help in the processing of checks and automating account management. But banking security remained an issue.
The Boyd Gang, a Canadian crime group, formed in the mid-19th century and was responsible for numerous bank heists. They overcame security measures like high-walled booths and metal bars to get away with what today would be hundreds of thousands of dollars.
Colin Brown / Flickr.com
Bank Security Catches Up in the Late 1900s
By the time the 1980s rolled around, half of all bank robbers still flashed a gun in the process of stealing money. But as security technology evolved, robbers had considerably more challenges in bank heists.
Exploding dye packs and bait money helped to prevent spending sprees and pin down the location of robbers. Silent alarms covertly contacted law enforcement to help keep tellers safe, and CCTVs captured in-person heists on camera for posterity.
These measures have shown real results, too. In Boyd's Canadian home turf, for example, 70 percent of bank robbery cases were solved in the 1990s. By the 2010s, that figure was closer to 90 percent. In addition to securing money, these practices also helped reduce violence in robberies.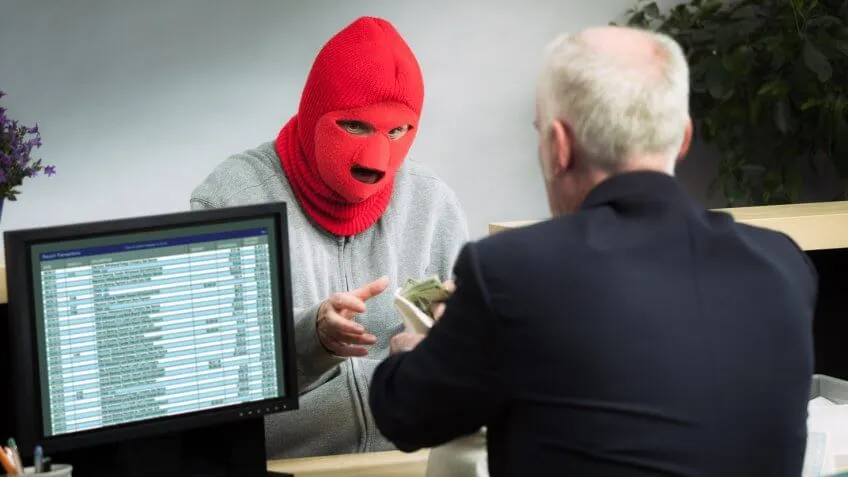 YinYang / iStock.com
Robberies With Firearms Decline in the 2010s
The mid-1990s saw a peak in bank robberies in the U.S., with around 9,000 cases per year compared to 3,517 in 1975. The way those robberies went down, however, had changed quite dramatically from the days of stagecoach holdups.
By 2000, only about a third of bank robbers flashed firearms as they made out with cash. In recent years, that figure has dropped to about a quarter. One reason for that drop is simply because bank tellers are known to be unarmed and compliant.
Today, a note is enough for a robber to get away with cash. In fact, 2,416 bank robberies occurred in 2015 with a demand note. That same year, firearms were used in only 877 bank robberies.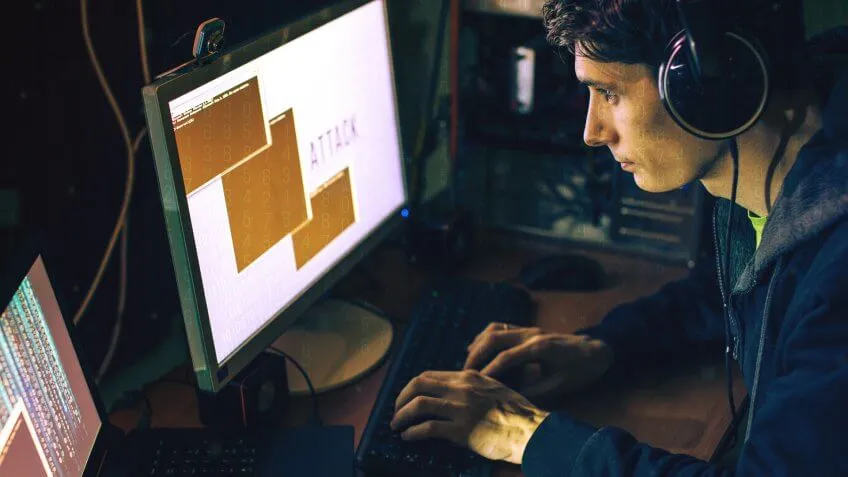 Artem Oleshko / Shutterstock.com
Cyberattacks Increasingly Popular Today
But while violent bank robberies have seen a decline in recent years, cyberattacks are a growing threat for banks. Today, Jesse James is more likely to be a hacker than a cowboy. With many banks moving online and ditching branches, stealing money online just makes more sense.
Cyberattacks are also more efficient at stealing money. One group made off with $101 million from Bangladesh's central bank in 2016.
In terms of security for widespread digital transactions, banks employ antivirus protection programs, firewalls to block unauthorized online access and encryption programs to encourage secure and private online banking logins from customers.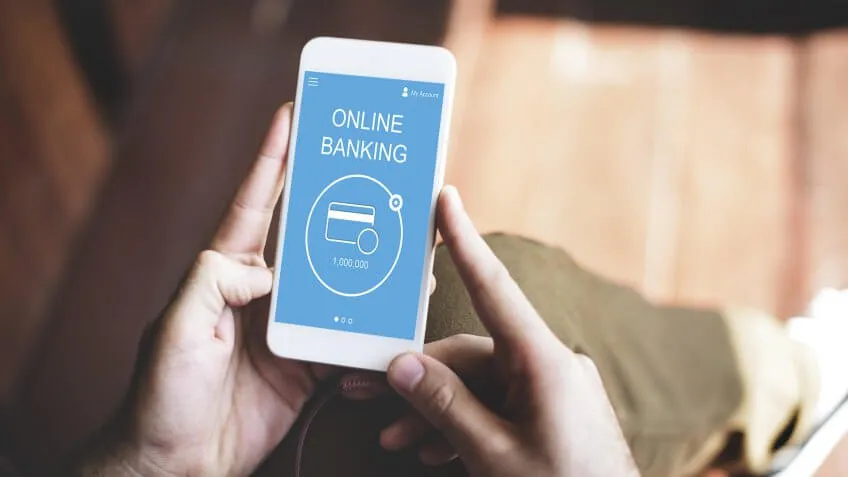 Rawpixel.com / Shutterstock.com
Is Your Money Safer Today?
Yes and no. Today, the biggest threat to your money is your online use. With consumers increasingly making purchases and banking transactions online, hackers are finding new ways to steal your identity, credit card information and bank logins. At the bank, though, you're less likely to lose money to a robber.
That's because your money is likely insured by the FDIC or NCUA. At FDIC-insured banks, individual accounts are insured for up to $250,000. Even if the bank is hit with a robbery, embezzlement or even a natural disaster, customers aren't likely to experience a loss. And, in the case you have fraudulent charges on your account or unauthorized funds transfers, your bank will likely issue you a credit.
In the end, while cyber attacks are more prominent than ever, traditional bank robbers are less violent and less of a risk to customers. With added insurance and securities, banking customers aren't likely to have to foot the bill when a modern-day Jesse James gets away with cold hard cash.
Up Next: 6 Banking Trends That Will Affect Your Money in 2017