Here's Your FirstBank Routing Number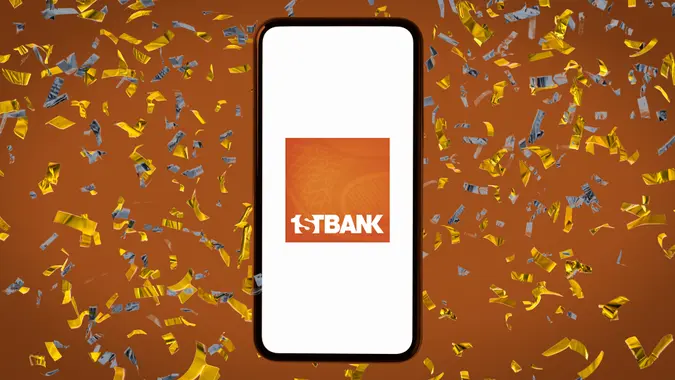 FirstBank Holding Co. is the parent institution of FirstBank. If you open an account at the bank and are issued checks, you might notice some numbers at the bottom. Those numbers aren't just random — they actually contain important information that allows banks to identify your account. In addition to your actual bank account number, your checks contain a routing number.
Routing numbers are important because they help direct money to flow to the right places. As a consumer, it's important to know your bank routing number so you can set up payments like direct deposits or ACH transfers.
How To Find Your FirstBank Routing Number for ACH Transfers
Perhaps the easiest way to find your FirstBank routing number is to look on the bank's website. Under the FirstBank Contact Us section, there's a question listed that asks, "What is my routing number?" Here it is:
FirstBank Routing Number
107005047
You can also find your routing number on the bottom, left-hand side of your check or on your monthly statement. Enrolling in FirstBank online banking is another way to view your account details.
What Is a Routing Number?
A routing number is a nine-digit number, also called an ABA number, that banks use to direct financial transactions between banks. Your routing number identifies your bank, and then your account number ensures that the money either goes into or comes out of the correct account. You'll need a routing number for transactions such as ACH transfers or wire transfers.
Understanding Your FirstBank Routing Number
The first four digits of the routing number represent the Federal Reserve Routing Symbol, with each of the 12 Federal Reserve districts having its own code. For example, Federal Reserve District 1 includes Boston, so a bank routing number search of banks in Boston reveals routing numbers beginning with 0110, 0112, and so on.
The next group of four numbers are ABA institution identifiers, which specifically identify your bank. The final number is a "check" digit, which confirms the prior eight numbers.
Receiving Wire Transfers
To receive a wire transfer at FirstBank, your routing number is essential, but you'll need additional information. You'll also need to note FirstBank's address:
10403 West Colfax Avenue

Lakewood, CO 80215
You'll also need your FirstBank account number and any specific instructions you might have for the money.
Final Take
The FirstBank routing number is key for many banking tasks like setting up payments or transfers. It's a nine-digit code found on the bottom left of your checks. You can also find it by accessing your online account or by asking FirstBank's customer service. Use the right routing number for smooth and error-free transactions.
More Routing Numbers
Information is accurate as of March 15, 2023.
Editorial Note: This content is not provided by any entity covered in this article. Any opinions, analyses, reviews, ratings or recommendations expressed in this article are those of the author alone and have not been reviewed, approved or otherwise endorsed by any entity named in this article.
The article above was refined via automated technology and then fine-tuned and verified for accuracy by a member of our editorial team.