Here's Your CIT Bank Routing Number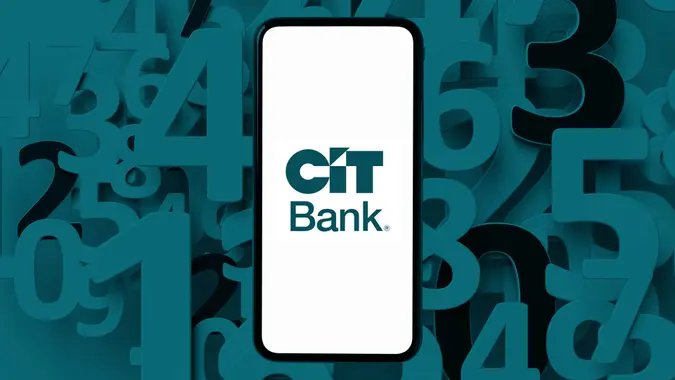 If you need to receive a wire transfer, pay a bill online or order checks, you need to know your bank's routing number. Routing numbers are important components of everyday banking transactions because they identify financial institutions that send money back and forth. Keep reading to learn what CIT Bank's routing number is and how to use it.
CIT Bank Routing Number
CIT Bank has only one routing number for personal accounts:
CIT Bank Routing Number
124084834
If you are a commercial or institutional client at CIT Bank, you'll need to call the bank to find out your routing number for wire transactions.
What Is a Routing Number?
Routing numbers are nine-digit numbers used to identify banks and other financial institutions. These numbers were established in 1910 by the American Bankers Association.
They originally were used to identify the processing endpoint for checks. Since then, their use has expanded to include ordering new checks, paying bills, setting up online payments and ensuring that tax refunds get deposited into the right accounts.
Can Banks Have Multiple Routing Numbers?
Yes, they can — especially big banks. Wells Fargo and Bank of America, Member FDIC, both use multiple routing numbers to serve customers nationwide. A Wells Fargo customer who opened an account in California uses a different routing number than one who opened an account in New York, for example. Smaller banks typically use only one routing number, but that's not always the case.
CIT Bank uses different routing numbers depending on whether an incoming wire transfer will be received by a personal, commercial or institutional account. If you have a commercial or institutional account and want to know your routing number for wire transfers, call the bank at 877-748-0004.
How Do You Find Your Routing Number on a Check?
Your routing number is printed on the lower-left corner of a check. It's always the first number in a sequence of three different numbers, followed by the account number and individual check number.
You can also find your routing number by logging in to your CIT account.
What Is CIT Bank's Routing Number for International Wire Transfers?
For international wire transfers, you'll generally use a bank's SWIFT code rather than a routing number. However, not all banks have SWIFT codes. CIT Bank's website notes that the bank does not accept incoming international wire transfers.
Information is accurate as of March 14, 2023.
Editorial Note: This content is not provided by any entity covered in this article. Any opinions, analyses, reviews, ratings or recommendations expressed in this article are those of the author alone and have not been reviewed, approved or otherwise endorsed by any entity named in this article.