The 21st century has seen a number of political firsts for the United States. In 2007, Nancy Pelosi became the first woman to serve as speaker of the House of Representatives; in 2009, Barack Obama was inaugurated as the first black president. And, next week, another groundbreaking appointment in Washington will make Janet Yellen the first woman to chair the Federal Reserve.
The move will bring the Fed's current vice chair and banking exec to the forefront of the political and financial landscape at a time when many Americans are still reeling from the effects of a soured economic downturn more than half a decade past.
Scrutiny is inevitable for any person who takes a post in higher office, with many wondering, "Who is Janet Yellen?" and, perhaps more importantly, "Can she help the U.S. financial situation?"
Read on to find out more about our newest Federal Reserve chair.
Everything You Need to Know About Janet Yellen | Bloomberg TV
A Financial and Federal Foothold
The Brooklyn-born Yellen, 67, has been closely linked to the Fed for most of her storied economic career. A graduate of Brown and Yale Universities, Yellen taught at Harvard in the 1970s and served as an economist with the Federal Reserve Board of Governors later that decade — a post that led to her leadership of the Federal Reserve Bank in San Francisco.
Under former President Bill Clinton's watch, Yellen began her climb to the Reserve top spot as an earlier member of the Federal Reserve's board of governors, but left briefly to chair Clinton's Council of Economic Advisers until 1999.
Yellen also has also worked as a University of California, Berkeley faculty member, chaired the Economic Policy Committee of the Organization for Economic Cooperation and Development and, most recently, was appointed vice chair of the Federal Reserve two years into Obama's inaugural term.
Photo credit: United States Federal Reserve (via Wikimedia Commons)
Related: Janet Yellen Boasts a Bank Account Worth up to $14.4 Million
"An Old-School, Progressive Economist"
That's how Michael Hirsh of the National Journal described Yellen's financial policies in a recent preview of her ascendancy. This old-school policy is most evident in Yellen's view of the economy: a dyspeptic behemoth that needs to be approached in an activist, pro-government, no-nonsense manner.
"Yellen sees the economy as a great ailing beast, and she wants to massage it back to life," Hirsh wrote. "She knows that America is in danger of becoming like Japan, with chronically slow growth that leaves real interest rates low for a long time and tends to render the Fed chairman's traditional array of monetary tools ineffective."
She also seems determined to take a different tack than the Ben Bernanke-led Fed (and, in many respects, the Volcker- and Greenspan-led iterations, too) and take on some assignments herself that are normally left to aides and other appointees — a way of preserving taxpayer money, perhaps?
"Yellen is also said to be pushing for a far more aggressive approach to Wall Street — which is ironic, considering that Wall Street has cheered her nomination," Hirsh wrote. "Officials inside the Fed and out who have spoken to her say one big change in the offing is that Yellen plans to take charge of the financial-regulatory agenda herself, while Bernanke largely left the task to one of his governors, Daniel Tarullo."
Related: 4 Examples of Federal Reserve Policy That Ended in Total Failure
Yellen's biggest passion is ending unemployment in the States. The unemployment rate recently dropped to 6.7 percent, but for Yellen, that stat isn't good enough.
"She takes the nation's worst problems, especially unemployment, as a deeply personal challenge," Hirsh wrote, adding that Yellen understands "not just the human cost to individual lives and families, but also the damage that a demoralized workforce can do to the economy as a whole."
Yellen made these priorities clear at a Feb. 11 speech she gave at an AFL-CIO-sponsored conference. "We know that long-term unemployment is devastating to workers and their families," she said. "The toll is simply terrible on the mental and physical health of workers."
According to economist Joseph Stiglitz, Yellen has largely spent her career proving why government intervention is needed in the wake of market failure. She also embraces behavioral economics, "which posits," according to Hirsh, "that people often don't act rationally the way economic models say they should."
According to James DiGeorgia of Uncommon Wisdom, Yellen has called on the Fed to try new policies to stimulate the economy, expressed concern over high inflation and earned a reputation as a better financial forecaster than her contemporaries.
Related: 10 Reasons to Pay Attention to Federal Reserve Interest Rates
Future of the Fed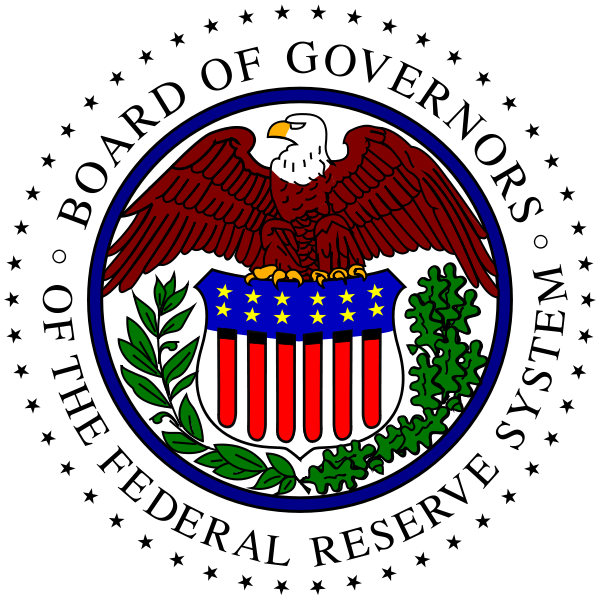 Yellen has a big job ahead of her. "[She] knows that the Fed's traditional powers are limited now because the economy may be caught in a 'liquidity trap,' with interest rates already so low that additional injections of cash by the central bank will do little or nothing to stimulate the economy," Hirsh wrote.
"She appears to have an excellent sense of economic direction," DiGeorgia said. But Yellen must point the country's financial standing in that same direction; after all, this isn't about managing a bank, a city's coffers or even a state's, but the entire nation's economy.
"Janet Yellen will need to unify the disparate views of the other board members," DiGeorgia said. "She must send the right messages at the right time to the business community, investors and politicians."
Yellen begins her post Feb. 1, with Stanley Fischer as her vice chair. In light of recent praise for the soon-to-be chairman, it will be interesting to see how she fares in the tail end of the Obama administration.
"Janet Yellen will, I believe, be most interested in rules and policies that kick in when things go wrong," DiGeorgia said. "Her regulations will be tempered and goal-driven.
"I expect this to be mostly about continuity," former Fed board governor Donald Kohn told The Wall Street Journal recently, saying that Yellen will continue to deftly balance her skills as a macro-economist, experience of analysis and devotion to the public.
"She's the whole package," Kohn said.
Photo credit: U.S. Government (via Wikimedia Commons)