Here's Your Navy Federal Routing Number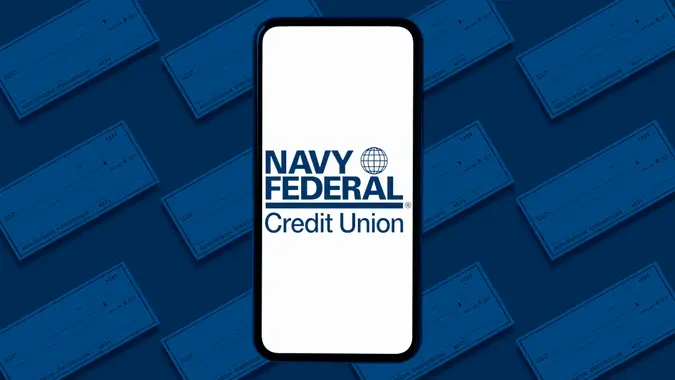 Navy Federal Credit Union serves over 12 million members, including military members, veterans and their families. If you currently bank with Navy Federal, you'll need to know the bank's routing number.
Navy Federal Routing Number
Here's Navy Federal Credit Union's routing number:
Navy Federal Credit Union Routing Number
256074974
What Is a Routing Number?
Routing numbers are sometimes called ABA numbers or routing transit numbers. A routing number is comprised of nine digits and is used to identify a bank or credit union. The first four digits are the Federal Reserve routing symbol, the next four digits are the ABA institution identifier and the final digit is referred to as the "check digit."
Banks Can Have Multiple Routing Numbers
Although Navy Federal Credit Union only uses one routing number for all of its transactions, many large financial institutions that have locations in different states have more than one routing number. For example, Wells Fargo and Bank of America, Member FDIC, have dozens of routing numbers.
Routing Numbers for Wire Transfers
Navy Federal uses the same routing number for domestic wire transfers as it does for direct deposits and checks. Other financial institutions, however, opt to use a separate routing number for wire transfers, so it is important to check with the specific bank or credit union to determine if this is the case, and if so, what the wire transfer routing number is.
International wire transfers sometimes require a SWIFT code, a series of eight to 11 characters, including both numbers and letters. Navy Federal does not have a SWIFT code because it accepts only U.S. currency, but other banks and credit unions do. If you need to receive an international wire transfer, you'll need to use an intermediary bank in order to transfer the funds to your Navy Federal account.
How To Find Your Navy Federal Routing Number
In addition to locating your Navy Federal routing number on the credit union's website, you can also find it on the Navy Federal Credit Union app, or on your checking account's checks. The routing number is always the first set of numbers at the bottom left-hand corner of your checks. The second set of numbers is your account number, and the final set of numbers is the check number.
Another way to find your routing number is to call Navy Federal's customer service line at 888-842-6328. Assistance is available 24/7.
Editorial Note: This content is not provided by any entity covered in this article. Any opinions, analyses, reviews, ratings or recommendations expressed in this article are those of the author alone and have not been reviewed, approved or otherwise endorsed by any entity named in this article.