Here's Your RBFCU Routing Number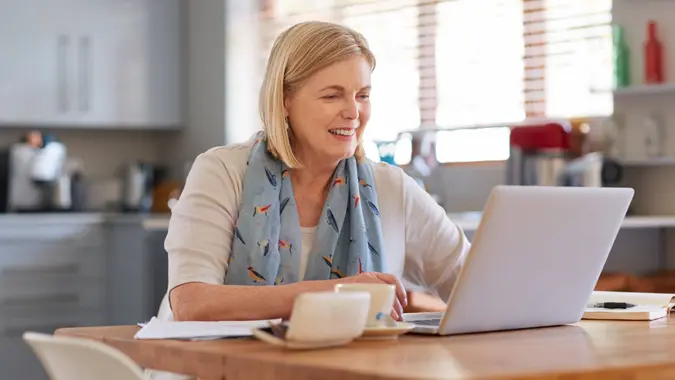 Squaredpixels / Getty Images
If you're a Randolph-Brooks Federal Credit Union customer, you might need your RBFCU routing number to make a payment online or by phone. In addition, if you need to receive a wire transfer, you'll need to know your routing number so that you can provide it to the sender.
RBFCU Routing Number
Here's RBFCU's routing number:
RBFCU Routing Number
314089681
What Is a Routing Number?
A routing number is a nine-digit number also known as a routing transit number or ABA number. Its job is to tell a financial institution where money transactions need to go to get processed — think of it as an address. Some banks have multiple routing numbers, but RBFCU has only one.
Two kinds of routing numbers exist: ABA and ACH. The ABA routing number is for checks and the ACH number is for electronic transfers. That said, many banks use the same number for both today.
A routing number is comprised of three parts. The first four digits are the Federal Reserve routing symbol. The next four digits are the ABA institution identifier, and the last digit is known as the check digit.
How To Find Your RBFCU Routing Number
If you have an RBFCU checking account, you can find your routing number on a check — the routing number is the first nine digits in the lower left corner. You might not have a check handy, however, so you can also call RBFCU at 210-945-3300 to ask for the routing number.
Does RBFCU Have a Different Routing Number for International Wire Transfers?
Banks use a SWIFT code — also known as the Society for Worldwide Interbank Financial Telecommunication code — to identify financial institutions globally, and that code differs from a routing number. The code identifies the institution and where it is. You might need a SWIFT code to transfer money between banks, particularly for international transfers.
Because RBFCU does not have a SWIFT code, you might not be able to receive international wire transfers directly. Smaller financial institutions typically don't have SWIFT codes; instead, they use intermediary banks to facilitate international wire transfers.
If you want to receive an international wire transfer at RBFCU, the sender must identify a corresponding U.S. bank and wire the money there, and then that institution will use the RBFCU routing number to complete a domestic transfer.
Information is accurate as of March 7, 2023.
Editorial Note: This content is not provided by any entity covered in this article. Any opinions, analyses, reviews, ratings or recommendations expressed in this article are those of the author alone and have not been reviewed, approved or otherwise endorsed by any entity named in this article.