5 Reasons Why Cashless Banking Could Be a Mistake for You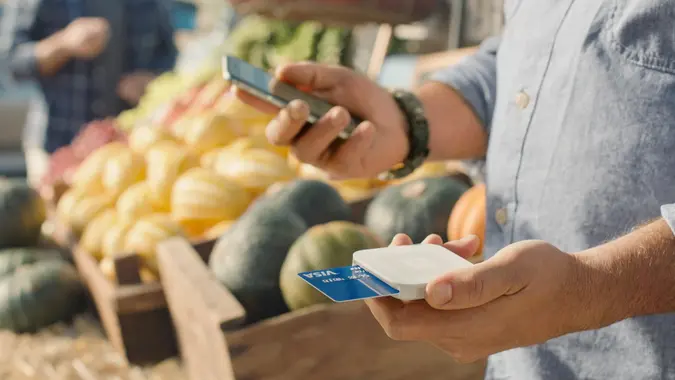 ©Unknown
Some banking customers may enjoy the benefits of cashless banking. Others, however, might find it's not a fit for their specific financial situation. 
There are some risks and potential difficulties to consider in the cashless banking experience. Here are the reasons why cashless banking might be a mistake for some banking customers. 
Inaccessibility
Cashless banking relies heavily on digital technology. This can make banking inaccessible to a wide range of banking customers. Those unfamiliar with this technology may feel excluded from the start along with individuals, such as those living in rural communities, who may not own or have access to devices like computers, laptops, smartphones or Wi-Fi.
Expensive Fees
Cashless banking isn't always free. Gabe Krajicek, CEO of Kasasa, said some cashless banking systems charge fees for transactions. These fees add up over time and make banking more expensive for its customers. 
Digital Wallet Limitations
Depending on where you go, there may be limitations for where you can use your digital wallet. 
"While more and more businesses are utilizing digital banking and tap-to-pay options, it's not universal yet," said Laura Worzella, COO of OneAZ Credit Union. "So, if you leave your physical wallet at home expecting to rely on your digital wallet and the establishment doesn't offer this technology, you might be out of luck."
Risk of Fraud
There is an increased risk of fraud, particularly when it comes to cybersecurity issues and data breaches, for those who use cashless banking. David Bagatelle, head of banking at Credit Sesame, said cashless transactions can expose all sorts of personal details. 
Difficulty Establishing Trust
Whether you bank with a traditional bank, a credit union, a community bank or another type of financial institution, an important aspect of a customer's relationship with their bank is building trust. 
"Trust is an integral part of banking," Krajicek said. "Cashless banking is impersonal and removes the very important human connection aspect for consumers."
Should I Try Cashless Banking?
Making this choice will be different for each banking customer. Those trying to determine if cashless banking is for them are recommended by Krajicek to evaluate their banking needs. These include answering the following questions:
What types of transactions do you typically make?
How often do you need to access cash?
Are the businesses you interact with cashless?
Additionally, Krajicek said to look at the fees and charges associated with cashless banking, like transaction fees or monthly account fees. Then, compare these fees with other banking options. This will help determine if cashless banking is cost-effective for you.
More From GOBankingRates