16 Times Banks Swooped in to Save the Day

7 min Read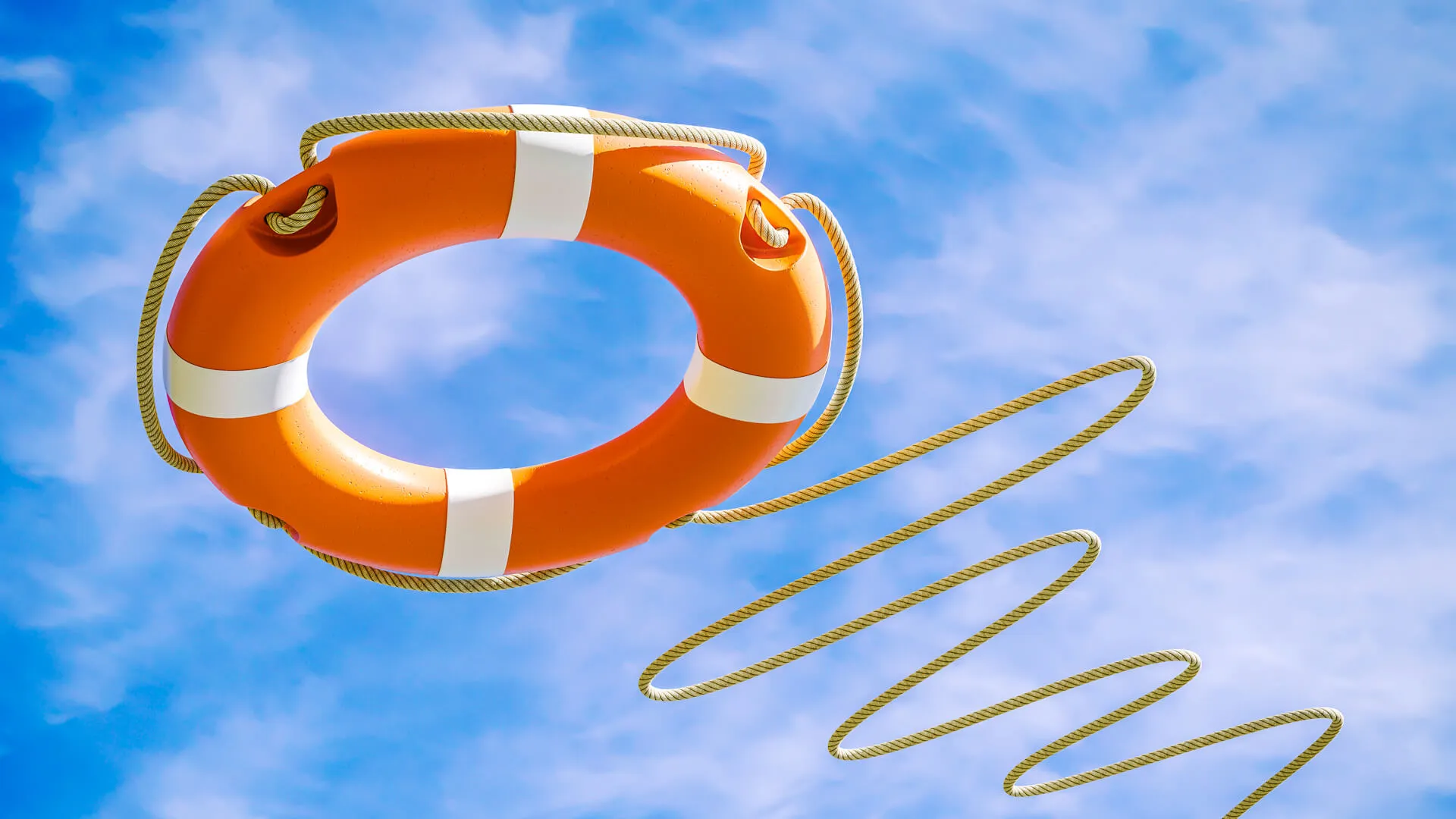 Last year amid the partial government shutdown, about 800,000 government workers did not receive paychecks from December 2018 through January 25. To lessen the hardships caused by the shutdown, banks helped their customers make ends meet by offering reduced rates and special offers on loans.
But banks don't just come through in the throes of a government shutdown. When their customers' financial stability is threatened by a natural disaster, an employment issue or something else altogether, banks have shown they know how to save the day.
Citibank Donated $1.25M for Hurricane Relief and Recovery
In one year, three destructive hurricanes causing over $200 billion worth of damage hit North America. Citi Foundation, the philanthropic arm of the bank, donated $1.25 million to the American National Red Cross for relief and recovery for Hurricanes Harvey, Irma and Maria.
Chase Waived Fees for Workers Affected by Government Shutdown
For customers who experienced financial hardships due to the shutdown, Chase set up the phone line 888-356-0023 for customers to discuss options. Without any extra work on the part of its customers, the bank announced it automatically reversed overdraft and monthly service fees on checking and savings accounts from its customers whose paychecks come from an affected federal agency.
Bank of America Offered Personalized Financial Assistance to Those Affected by the Shutdown
Bank of America proactively reached out to its customers that might have been impacted by the government shutdown to inform them of the bank's Client Assistance Program. Bank of America set up a dedicated phone number, 844-219-0690, for customers to connect with bank representatives to discuss their financial needs. The bank also pledged $10,000 to the United Way National Capital Area Emergency Assistance Fund to help area residents impacted by the furlough by providing money to cover food and living expenses.
Chase Donated $200,000 to Louisiana Flood Relief Effort
During the catastrophic flooding of Louisiana in August 2016, the JPMorgan Chase Foundation donated $200,000 to support local non-profits that offered services like food, shelter, medical services and clothing to those affected by the natural disaster.
Understanding the weight of the disaster and the financial hardship the flooding caused the area, the bank allowed non-customers to use its ATMs without fees. As for Chase customers, the bank waived late fees on mortgage, credit card, business banking and auto loans for those affected.
Wells Fargo Extended Fee Reversal and Waivers to Workers Affected by the Shutdown
To help its customers affected by the government shutdown, Wells Fargo established an assistance line, which customers can call at 800-219-9739, specifically designated to tailor solutions to fit individual customer needs. Wells Fargo offered forgiveness on overdraft charges and late fee waivers on credit accounts, including consumer and small business credit cards, auto loans, personal lines and loans, student loans, small business loans, home equity and home mortgages.
U.S. Bank Offered Low-Rate Loans to Furloughed Workers
On Jan. 11, 2019, U.S. Bank announced it would offer a new low-rate loan to federal government employees in need of fast assistance due to the federal government shutdown. Qualified customers could apply for loans valued at up to $6,000, plus they could call its designated federal government shutdown line at 877-760-6046 for more assistance.
Wells Fargo Donated $1.75M to California Wildfire Relief and Recovery
The San Francisco-based bank extended compassion for its home state and donated $1.75 million to several national and state non-profits to support the efforts and aid in the recovery from the devastating wildfires that ravaged California in late-2018. Wells Fargo arranged for its California-based customers to join in the benevolence and arranged for Wells Fargo ATMs in the state to accept deposits earmarked for the American Red Cross. The bank offered additional forms of financial relief to its customers affected by the wildfire.
Morgan Stanley Employees Have Volunteered More Than 2M Hours Since 2006
Morgan Stanley's footprint reaches five continents and brings the spirit of volunteerism around the globe. In the bank's 13th annual month-long Global Volunteer campaign, more than 48,000 employees in 36 countries clocked over 262,000 volunteer hours. Employees participated in projects like building compost bins in New York City, planting floating wetlands in Baltimore and sorting food donations in Kansas. All in all, employees have clocked in more than 2 million hours of volunteer work in 13 years. 
Navy Federal Credit Union Offered 0% Interest Loans to Furloughed Workers
Navy Federal Credit Union offered special assistance to furloughed government employees and active duty Coast Guard service members in the form of a 0% interest, fee-free loan up to $6,000 with no credit check required.
Goldman Sachs Gave $500,000 to Hurricane Irma Relief and Recovery
Wall Street powerhouse Goldman Sachs prides itself on corporate social responsibility and philanthropy. When Hurricane Irma ravaged Florida and the Caribbean in 2017, the bank was quick to react and come to the aid of local relief and recovery efforts by non-profits with a donation of $500,000.
Huntington Bank Waived Overdraft Fees for Furloughed Workers
Ohio-based Huntington Bank offered help to furloughed workers by waiving all overdraft fees for existing customers who were employees of the 2018-19 federal government. To aid in the financial stress, the bank also offered a low-rate loan program for qualified customers.
UBS Supports the Next Generation of American Entrepreneurs
Global financial firm, UBS, actively takes stock in the next generation by elevating entrepreneurs, especially those representing minority populations, with its Project Entrepreneur launch program. The bank brings capital to fund the strongest startup ideas in cities where entrepreneurialism doesn't receive as much attention, and it coaches the founders to help build their companies.
Launch Federal Credit Union Offered 0% Interest Loan to Government Employees
Launch Federal Credit Union announced it would help furloughed government workers during the recent government shutdown by offering loans up to $3,000 with no interest for up to 12 months for existing and new customers until paychecks resumed.
American Express, Donated $200,000 for Hurricane Florence Relief and Recovery
In September 2018, American Express donated $200,000 to the American Red Cross in the wake of Hurricane Florence. The financial services company also matched employee donations to aid in the recovery of affected communities in North Carolina, South Carolina and Virginia.
Congressional Federal Credit Union Offered Interest-Free Loans to Furloughed Workers
To ease some of the recent financial strife for federal government workers, Congressional Federal Credit Union offered relief lines of credit for 60 days at 0% APR, personal loans with rates as low as 7.99% APR with zero payments for up to first 60 days. Plus, the credit union provided financial coaching throughout the shutdown for furloughed workers in 2018-19.
Provident Bank Extended Leniency for Customers Affected by Shutdown
The New Jersey-based bank announced on Jan. 3, 2019 that had plans to roll out a series of benefits to federal government employees affected by the shutdown. Eligible customers could receive up to two refunds on late mortgage and home equity loan payment fees, up to three refunds on checking account overdraft fees, up to two refunds on late credit card payment fees and early withdrawals on CDs without penalty.
More From GOBankingRates
We make money easy. Get weekly email updates, including expert advice to help you Live Richer™.
Editorial Note: This content is not provided by American Express. Any opinions, analyses, reviews, ratings or recommendations expressed in this article are those of the author alone and have not been reviewed, approved or otherwise endorsed by American Express. American Express credit card products are not available through GOBankingRates.com.
Editorial Note: This content is not provided by any entity covered in this article. Any opinions, analyses, reviews, ratings or recommendations expressed in this article are those of the author alone and have not been reviewed, approved or otherwise endorsed by any entity named in this article.
Editorial Note: This content is not provided by Chase. Any opinions, analyses, reviews, ratings or recommendations expressed in this article are those of the author alone and have not been reviewed, approved or otherwise endorsed by Chase.
About the Author