What To Look For in a Small-Business Checking Account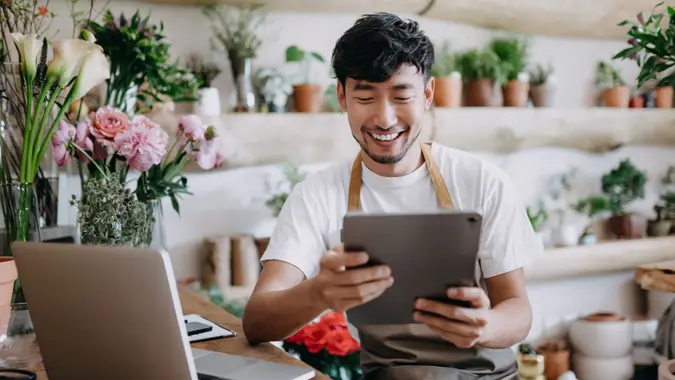 AsiaVision / iStock.com
Where you choose to bank has a bigger impact on your small business than you might think. Access to expert advice, products designed for small businesses and lending opportunities can support your business growth. If you're stuck with a financial institution that doesn't have your needs in mind, you may be missing out.
Small-business owners and entrepreneurs are a unique customer group with one thing in common — they're leaders. And they deserve a small-business banking relationship designed to provide them with the tools and support to thrive. But what makes for a great checking account for a small business? Successful entrepreneurs share what they looked for — and what you should, too — when shopping for a new business checking account.
1. A Bank That Supports Your Dreams 
Many institutions will claim that "the customer comes first," but how often is that truly the case? Unfortunately, many widely known banks cater to investor returns rather than the foundation that drives their business: their customers. 
Steer clear of such institutions and focus instead on finding a bank that is committed to identifying and meeting the needs of its customers. Danielle Kane, CMO of Grasshopper Bank, suggests that customers seek out banks that prioritize client experience while delivering quality products. 
"Look for a bank that provides a more empathetic and inclusive approach to doing business; one that's heavily focused on the needs of the client is a good target. Alongside expected features like low fees and efficient tools, look for partners that give a personalized experience," Kane said.
Along with fit, it's equally important to ensure there's a match between customer experience and financial acumen. Do your research to ensure the institution is providing small businesses with the security that's expected in the financial realm. This step is especially important as new fintech companies are actively marketing to small businesses. 
"Make sure that your bank of choice is FDIC-insured, which protects against bank failure and theft," Kane said. "Your bank should also be chartered and U.S.-based — especially if you go the digital route."
Take Our Poll: Do You Tip for Service?
2. A Bank That Specializes in Small-Business Lending 
While you may have started your company with funds from friends and family, there will likely come a day when you need a loan. And when you do, you want to make sure you've got a banking partner that's ready to support you. 
The need for business credit is universal, and having access to a credit line will enable you to leverage your cash reserves. That's why Truework CEO Ryan Sandler urges entrepreneurs to think about their current and future financing needs before choosing a bank. "When opening a small business account, it's important to consider the lines of credit you plan to use," Sandler said. 
Frequently, banks extend favorable lending rates to customers with multiple business relationships. If you have a personal account, credit cards and loans with an institution, you may get preferential access to its business products. Banks offering this layered service can help you save money twice. Many institutions also extend similar product offerings to employees of your small business, which can be a great employee perk. 
"Just like a personal bank account, banks that prioritize customers while also having the right fit, rates and features for your business are a must. You should also think about what digital customer experience you are looking for, which can make life easier," Sandler said. 
3. Ease of Doing Business
One thing is certain: Small-business owners are busy. Opening your checking account at a bank that is easy to work with makes a big difference. Think about your normal day and how much time you're currently dedicating to banking. 
If your minutes start morphing into hours, there's a good chance you can find some efficiencies. Think about your physical location and how important an in-person bank is to your company. If it's essential, consider branch locations, hours and drive-up or drop-off deposit options. 
Across the board, digital access is vital in today's climate, as it can make daily transactions and management easier. Digital banks have been gaining traction, especially since the pandemic's onset, when some business and individual customers shied away from in-person banking. These can offer convenience, reduced fees and dynamic offerings not found at traditional institutions. 
Make a list of ways you need to work with your bank to help guide your research and decision-making. If you're conducting transactions online, review their security procedures. Look at how they protect your data and the data your customers provide through their transactions. If you're considering a newer institution, make sure they're covered by the same FDIC protections other banks offer. Do your due diligence today to avoid issues down the road. 
How To Set Up Your New Business Accounts
Changing banks creates a degree of complexity that requires your focused attention. Once you've determined where you want to open your small-business checking account, identify which accounts you'll need to transition. 
Work with your bank to get obligations moved to your new account, utilizing their expertise to ensure a seamless transition. Avoid closing any old accounts until you've confirmed that everything is set up and running. 
Now that you have a partner in small-business banking, you can concentrate on running your business. And when you need financial expertise or service, you can be confident that your bank has your back.
More From GOBankingRates