Why Banks Are Ditching Low-Income Neighborhoods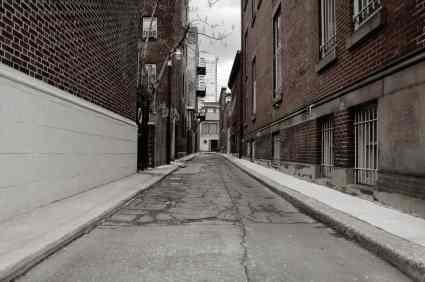 The banking industry has been through a lot in the past few years. In addition to an unnervingly-high number of bank failures (there were over 150 failures in 2010 alone), there have been major changes made to banking regulations as a result of the financial crisis.
With so much going on, it's no wonder that the after-effects are still rippling through the sector.
In 2010, more branches reportedly closed than opened in the United States. This is the first time this has occurred in 15 years. But something interesting has come out of those numbers. While banks that did open seemed to be in wealthier neighborhoods, the majority of those that closed were in the poor and middle-class neighborhoods.
Why are banks appearing to abandon one community while still cropping up in another?
Banks Are Abandoning Low and Middle-Income Neighborhoods
An analysis released earlier this year by the Federal Deposit Insurance Corporation (FDIC) revealed that the number of bank locations fell to 98,517 in 2010 from 99,550 the previous year. This represents a loss of nearly 1,000 locations nationwide.
But when looking at numbers that focus on low- and moderate-income neighborhoods (median household income $0 to $50,000) versus wealthier neighborhoods (median household income above $100,000), there appeared to be a discrepancy in where banks opened and closed.
Low- to moderate-income neighborhoods saw bank branches decline by 396 between 2008 and 2010. But in higher-income neighborhoods, 82 branches were actually added over the same period.
Why are banks cutting their branches in these neighborhoods?
New regulations: The new banking regulations have placed restrictions on fees for overdraft protection, which was a big moneymaker in low-income neighborhoods.
Customers are unqualified: More customers in areas that bring in low or moderate incomes are unable to qualify for bank accounts due to bad credit scores or mismanaged accounts in the past that placed them on Telecheck or Chexsystems.
What's interesting is that banks are shifting to preferred neighborhoods despite government regulations that require financial institutions to meet the credit needs of poor and middle-class neighborhoods.
The Community Reinvestment Act (CRA) was signed into law in 1977 in an effort to put a stop to discrimination and encourage banks to serve local communities. The act required financial institutions to not only meet all credit needs but also notify federal regulators of branch closings to ensure those needs are being met.
Legal experts say that Federal watchdogs have been reluctant to report what they see as clear bias in where banks choose to open and close banks. As a result, no banks have been cited by regulators under CRA for bank closures in recent years, meaning the crucial presence of banks in these neighborhoods are falling away with no one talking about bringing them back.
Payday Lenders and Check Cashers Replacing Banks
A report from the FDIC found recently that some 30 Americans are underbanked (having limited access to or no traditional bank account). The majority of people in this group rely on expensive alternatives to handle their banking needs.
The expensive alternatives tend to fall into the category of the predatory lender. This might include the check-cashing center, payday loan provider or pawnshop that offers services to cash checks, provide expensive short-term loans or offer other options that a customer could have taken advantage of at a bank.
Some of these predatory lenders are even known for setting up shop in the buildings that had once been used by the banks.
Kathleen Engel, a law professor at Suffolk University in Boston who was interviewed by CNBC on the topic revealed that the absence of a brick-and-mortar bank in these neighborhoods could have a big impact on communities.
Not only could it result in higher bank-related costs for individuals who are already struggling financially, but it could mean that "banks stop being central to the culture of those communities."
Alternate Banking Options for Low- to Middle-Income Residents
With many neighborhoods losing what was once the fabric of their community, if regulators don't push for banks to reopen as they are instructed to by law, residents will be forced to find alternate banking options as many already have.
Luckily, there are a few alternatives that are better than predatory lenders to take advantage of:
Local credit unions: While some national or regional banks with branches in specific neighborhoods may be disappearing, most credit unions tend to stick around because their very existence relies on community participation. If you notice banks are closing, consider looking for a credit union in your area.
Online banking: Many banks are now transitioning to the Internet world by offering an online version of their brick-and-mortar branches. If you have steady access to a computer, you might consider an online bank as an option. However, before taking this route, keep in mind that many online banks require that you already have a bank account for funding through electronic transfers.
Peer-to-peer lending: If you're looking for a personal loan, instead of visiting a payday loan center, consider peer-to-peer lending online. Interest rates are usually lower than bank rates for loans because you're borrowing for a person instead of a lending institution.
It's disappointing to know that some banking options seem to be moving away from neighborhoods that need opportunities the most–and that regulators have made little effort to enforce a law put in place to ensure this would never happen. But it's good to know that other alternatives exist, even if they can't make up for the absence of a brick-and-mortar establishment.