Ben Bernanke Interest Rates Changes to Watch for in 2014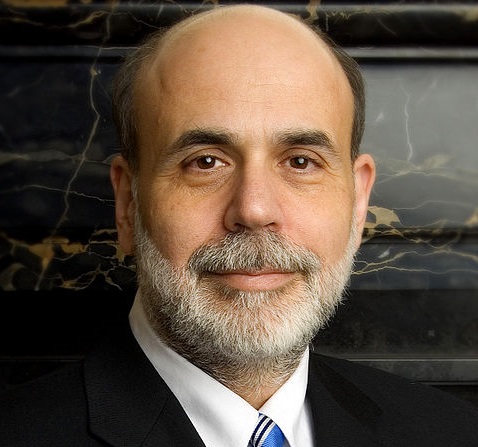 Word on the street — Wall Street, that is — is that Federal Reserve Chairman Ben Bernanke plans to retire at the end of this year. Alright, he technically works a few blocks over on Liberty Street, but his banking policies are felt most on the former. Regardless, while not official, all signs point toward a Bernanke exit at the end of 2013.
With Bernanke on the outs, many wonder whether he'll make any noticeable changes to the currently low interest rates. Will this period of inexpensive borrowing continue or will Bernanke tinker with the economy on his way out? Let's take a look.
Rates Should Remain Low
We had the privilege of discussing the Fed's potential interest rate policies with Oliver McGee, a former deputy assistant secretary of transportation for the Clinton administration and author of "Jumping The Aisle: How I Became a Black Republican in the Age of Obama."
McGee is currently a research specialist on the Fed and holds numerous executive certifications from the Wharton School and a MBA from the University of Chicago Booth School of Business.
McGee believes the Fed is unlikely to raise interest rates through late next year. "[It's] most likely keeping interest rates low to help lift a persistently weak but modestly growing economy in the U.S. (with rising stock markets and increasing car and home sales through 2014) alongside especially modest growth globally," he said.
McGee also speculated that "the Fed in 2014 is likely to continue its past approaches to strengthen the economy, including taking back more than $2 trillion in government T-bills and mortgage-backed securities, in further attempts to encourage consumers, investors and businesses to borrow and spend more by cutting long-term rates and ease borrowing costs."
Andrew Schrage, co-owner of Money Crashers Personal Finance, agrees that rates will not rise in the short term. "Most economists believe that the interest rate will not change until one of two things happens: either inflation rises above 2.5 percent, or the unemployment rate falls to less than 6.5 percent," he said. "The unemployment rate in June stood at 7.6%, while inflation sits at roughly 1.8%."
In other words, unless the unemployment rate significantly drops or inflation rises substantially over the next five months, Bernanke is unlikely to raise interest rates before his departure.
However, Schrage has a different view on the Fed's potential moves in 2014. "I think that if the economy continues along its current path of rather slow growth, the government will stop its bond-buying program and the interest rates will rise in 2014," he said.
Meanwhile, Peter Lazaroff, chartered financial analyst and certified financial planner at Acropolis Investment Management in St. Louis, agreed with McGee and Schrage on the Fed's potential short term strategy. "As long as the economy is improving, the Fed will wind down asset purchases," Lazaroff said. "However, we don't anticipate the Fed Funds rate to be increased at all."
The Bottom Line
Bernanke interest rates
should remain low through the remainder of his term. For
Bernanke interest rates, 2014
may also be a low year, continuing the current trend of cheap borrowing.
As such, businesses and consumers will spend more than they otherwise would, particularly on large purchases such as cars, farm equipment and homes. The boost in spending creates relatively high stock prices, which might be why the market has improved.
In a nutshell, look for more borrowing and spending along with relatively high stock prices for the remainder of Bernanke's term and possibly through next year.
Photo credit: United States Federal Reserve