The 10 Best Banks for Baby Boomers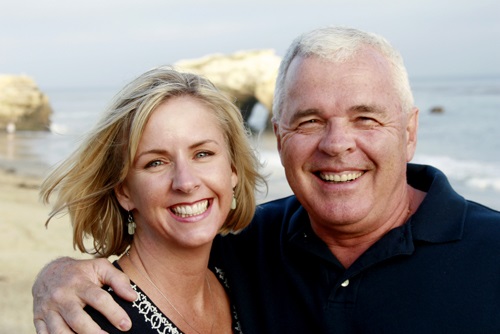 Americans age 50 to 68 are some of the most important and influential consumers today, though many institutions are failing to meet their unique needs in the banking world.
According to a 2012 Nielsen report, there are presently more than 80 million baby boomers — defined as those born between 1946 and 1964 — and it's projected that half the U.S. population will be age 50 or older by 2017.
Further, a recent Gallup poll found baby boomers make up the largest share of banking customers in the United States, with 89 percent currently owning at least one checking, savings, or money market account.
However, according to the report, "While millennials are a hot topic in all kinds of banking strategy meetings, Gallup's research shows that baby boomers, because of their sheer numbers, are still the largest and arguably the most influential generation because of its strongest purchasing power with regard to various banking businesses, such as retail, wealth management, and even business banking."
Jason Kincy, marketing director for Arvest Bank, told GOBankingRates, "Most baby boomers are at a stage in life when they require banking convenience that fits their lifestyle and complex financial needs. They value rich checking account options and assistance in financial planning for retirement and beyond."
Kincy added that in addition to convenience and tailored banking services, "Whether they are preparing to retire or are retired, they want access to financial advisors who can help them maximize their financial decisions."
Best Banks for the Baby Boomer Generation
Chosen for their retirement and estate-planning services, excellent customer service and bank accounts designed for older customers, GOBankingRates identified the best banks for baby boomers in 2014.
1. Citizens Bank – Providence, RI

Citizens Bank will allow anyone — customer or not — to schedule a complimentary financial review with a Citizens Investment Services Financial Consultant, even if they are currently a client of another investment firm.
Last year, Citizens was named one of the "Best Banks in America" by CNN Money for "Best Customer Service." According to the report, Citizens Bank was the only institution in the survey that "had phone reps available 24/7, offered customer service via online instant-messaging (weekdays, 9 a.m. to 8 p.m.), and had long branch hours (55 during the week, plus 10 on weekends, including Sundays)."
In fact, the bank has a wide presence for customers who prefer in-branch services over mobile banking, with more than 1,300 branches and 3,600 ATMs throughout the country.
2. Frost Bank – San Antonio, TX

Frost Bank is home to a host of comprehensive planning tools and resources, including trust and estate planning, the Life Events Planner, and "Directions," a quarterly newsletter for Frost customers featuring investment news, financial tips and strategies, as well as an exclusive economic outlook by Tom Stringfellow, president of Frost Investment Advisors.
The 2013 J.D. Power Retail Banking Satisfaction survey ranked Frost National Bank highest in the Texas region, where the bank performed highest in the product offerings, account activities, fees, account information and facility factors.
Frost is highly accessible to customers through more than 100 financial centers throughout Austin, Corpus Christi, Dallas, Fort Worth, Houston, Rio Grande Valley and San Antonio.
3. Arvest Bank – Lowell, AR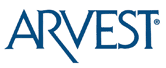 Arvest Bank places emphasis on "customer-focused banking," which means customers enjoy extended branch hours, as well as top-tier mobile and online banking.
The 2013 J.D. Power Retail Banking Satisfaction survey ranked Arvest Bank highest in the south central region, noting the bank performed particularly well in the product offerings, facility, account information and channel activities factors.
Arvest also builds customized banking solutions around major lifestages and milestones with a focus on investments, home loans, personal banking, retirement planning and commercial loans.
4. BB&T – Winston-Salem, NC

BB&T offers in-branch meetings to review the needs of those near retirement or in retirement; customers can review expenses, Social Security and retirement savings with BB&T Investment Counselors.
Further, the bank's Senior Checking account provides several ways to waive its monthly fee, including when customers set up a monthly directly deposit of $100 or more, maintain an average balance of at least $1,000 per statement cycle, have $6,000 or more in combined deposits across all accounts, or are a BB&T mortgage customer.
Finally, understanding the expenses customers within the baby boomer age range often face, BB&T allows one no-penalty early CD withdrawal for medical emergencies.
5. TD Bank – Cherry Hill, NJ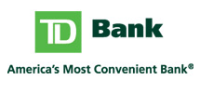 Known as "America's Most Convenient Bank," TD Bank has nearly 1,300 locations along the east coast, with longer hours than any other bank, including weekends. The bank also only closes seven days a year.
The TD 60 Plus Checking account offers a low minimum balance requirement of just $250 to waive $10 monthly maintenance fee, free standard checks, a safe deposit box discount on 3×5 boxes where available, free money orders, official bank checks and fee-free paper statements.
According to J.D. Power's 2013 U.S. Retail Banking Satisfaction study, TD Bank ranked highest in the Florida region.
6. Bangor Savings Bank – Bangor, ME

Bangor Savings Bank offers a full Wealth Management division, which takes into account individual goals, assets and family needs in order to tailor financial solutions for customers, focusing on investments, retirement planning, trusts/estates and institutional services.
The 2013 J.D. Power Retail Banking Satisfaction survey ranked Bangor Savings Bank highest in the New England region, noting the institution performed particularly well in the product offerings, fees and channel activities sectors. In March 2014, Bangor Savings Bank was recognized as a J.D. Power 2014 Customer Champion, an elite list of 50 U.S. companies that focus on service excellence.
Bangor Saving Bank is the oldest bank in Maine with a 160-year history of serving the community.
7. Huntington Bank – Columbus, OH

Through its Huntington Wealth Advisors division, Huntington Bank offers a team of experts in private banking, investments, insurance, and trust and estate administration who all work together in one place, providing customers a single point of contact for life and income planning, wealth management, trust and estate administration, and more.
Additionally, the 2013 J.D. Power Retail Banking Satisfaction survey ranked Huntington National Bank highest in the north central region, especially in the areas of account information, fees and channel activities.
Huntington is known for low fees on banking products, like the Asterisk-Free Checking account that provides a full range of checking features with no maintenance fees, no minimum balance requirements, and free identity theft resolution, among other benefits, as well as relationship discounts on home equity, auto and personal loans.
8. Wells Fargo – San Francisco, CA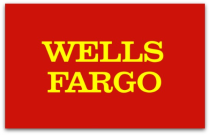 Presently, Wells Fargo is running its "When people talk, great things happen" campaign, which focuses on face-to-face banking service and encourages consumers to come in and personally speak with a Wells Fargo banker for a "My Financial Priorities" meeting.
The bank also offers Life Management Services to assist older customers and their families with major life transitions. The Life Management Services team works closely with other Wells Fargo specialists, including "trust officers, specialists in real estate and closely held asset management, investment managers and private bankers — to provide comprehensive financial and personal solutions."
Wells Fargo also provides an online financial education center to help customers navigate the questions and concerns that arise when planning and saving for retirement.
9. USAA – San Antonio, TX

With an extensive Advice Center, USAA provides comprehensive resources and tools for customers facing any number of important financial milestones, such as paying for a child's college education, planning for retirement and buying life insurance. Additionally, according to Consumer Reports, USAA's brokerage service was rated highest for overall satisfaction by clients.
USAA membership is open to U.S. military service members, veterans who have honorably served and their eligible family members. In addition to advantages like free financial resources and special savings, membership provides financial benefits for active duty and deployed members specifically.
10. American Savings Bank – Honolulu, HI

American Savings Bank is one of Hawaii's longest-standing financial institutions, serving the community for more than 85 years. With over 55 conveniently located branches throughout the state, American Savings Bank offers best-in-class products, extended branch hours and online banking options.
The bank is also highly involved in its community, committing time and resources to philanthropic giving, volunteerism, education, strengthening families and economic development.
*Investment products are not FDIC-insured.
American Savings Bank is a GOBankingRates client.
Photo: ThinkPanama