5 Best Places to Get a Money Order
Find out where to get a money order to pay bills or send a financial gift safely to a friend.
Money orders were first implemented in 1863 by the U.S. postal system as a safe alternative to sending cash, according to the Smithsonian National Postal Museum. They are a printed order for payment of a specified sum, issued by a bank or post office. Similar to a cashiers check, they are widely accepted and never expire. Here are the best places to get a money order.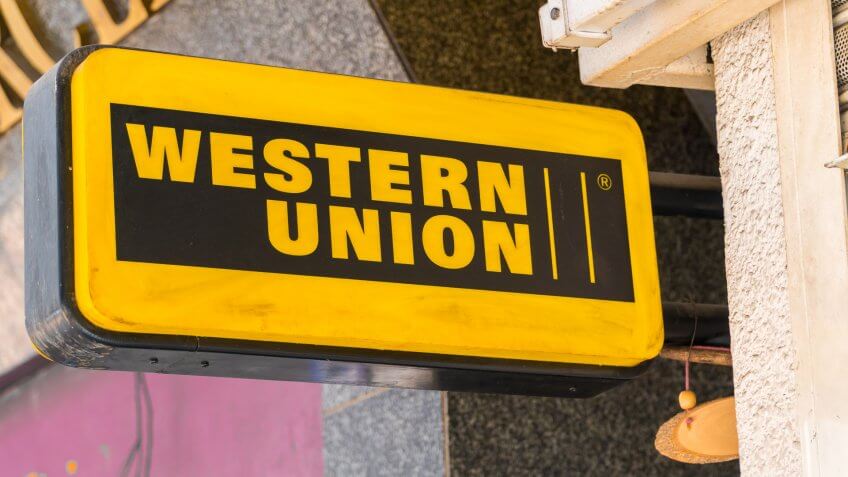 Faiz Zaki / Shutterstock.com
Best Places to Get Money Orders
When deciding where to get a money order, look for a provider with convenient locations and low fees. Fees might depend on the amount of the money order and whether you're an existing customer or not. If you can't find a money order provider near you, you could instead get a cashier's check from a bank.
Western Union
At Western Union, each location is allowed to assign their own fees so there are no set rates. Generally, all of the locations allow for money orders in increments of less than $1,000. If you're wondering how to get a money order, Western Union can walk you through the process. To fill out a money order write in the payee's name, along with your name and address under "purchaser" and then sign it. Tear off the receipt attached to the money order for your records. In addition to the recipient's information, you might need to show your government-issued ID when purchasing the money order.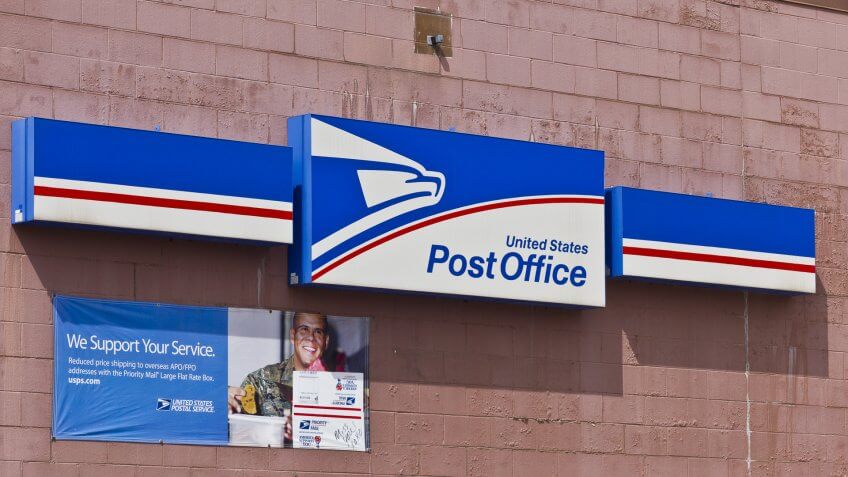 Jonathan Weiss / Shutterstock.com
USPS
Obtaining a post office money order is one of the more affordable options. Money orders are sold in amounts up to $1,000 and fees vary based on the amount of the money order:
USPS Money Order Fees
Money Order Amount
Fee
$0.01 to $500.00
$1.20
$500.01 to $1,000.00
$1.60
Postal Military Money Orders
$0.40
If the money order you send is lost or stolen, the USPS will still honor it. Head to your local branch and fill out PS Form 6401 Money Order Inquiry and list the money order's serial number from your receipt. You'll then need to pay a $5.95 processing fee. Once the post office verifies the status of the money order, they'll issue you a new one.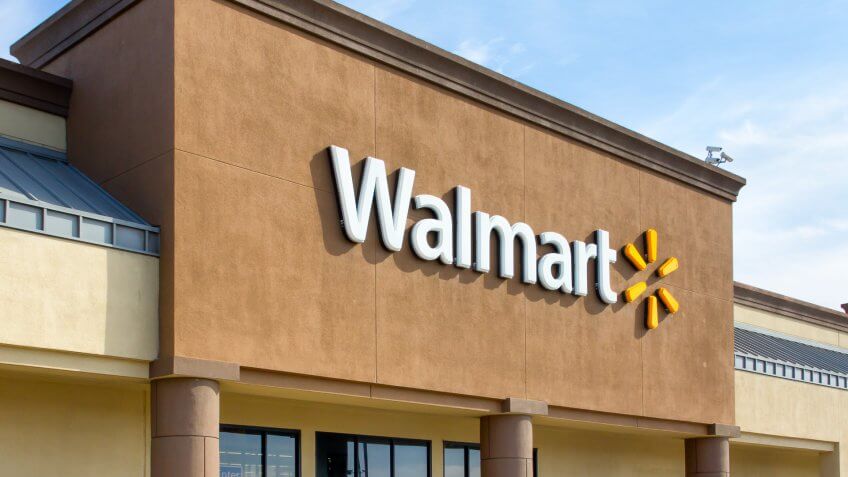 Ken Wolter / Shutterstock.com
Walmart
Walmart is an authorized agent of the MoneyGram money order. You can purchase a money order in any amount up to $1,000 for a small fee of $0.70. After filling out the form and obtaining the money order, you can either hand-deliver it to the intended recipient or mail it.
If you are the recipient, you'll need to know how to cash a money order at Walmart. When you get to the counter, be prepared to show ID that matches the name on the money order. You'll also need to pay a fee of $3 for a money order worth up to $1,000.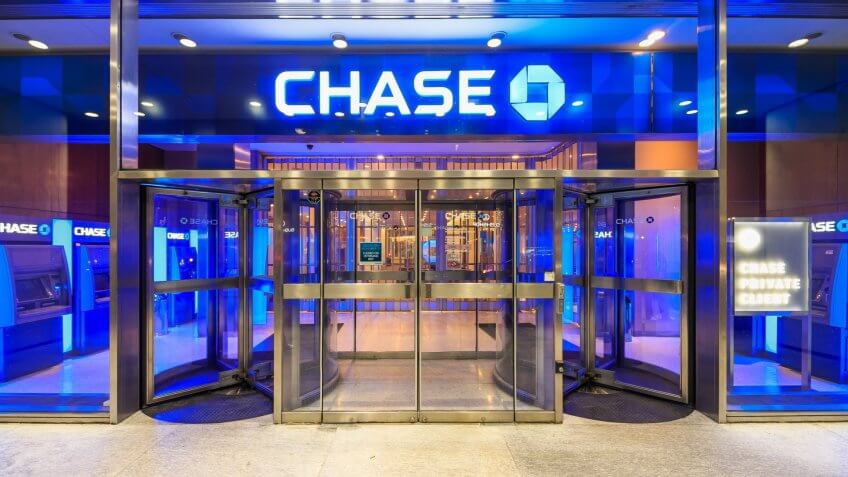 Tooykrub / Shutterstock.com
Banks and Credit Unions
Almost all banks and credit unions sell and cash money orders. Each one has its own requirements when it comes to money order fees and required documents. For example, American Heritage Federal Credit Union charges $2 for money orders up to $1,000, whereas a TD Bank money order costs $5. If you are not a current customer at the bank or credit union you plan to visit, make sure you bring proper identification as well as enough cash to cover the money order and any associated fees. You can compare the fees and requirements at five of the largest U.S. banks here:
Money Orders From Banks and Credit Unions
Bank
Fees
Limit
Required Documents
Chase
$5
$1,000
Account Number or Cash
Wells Fargo
$5
$1,000
Account Number
Bank of America
$5; Free for certain accounts
$1,000
Account Number or Cash
Citibank
Free for Citi Priority and Citigold accounts; $5 for other Citi accounts
N/A
Account Number
U.S. Bank
Free for Platinum and Premium accounts; $5 for Silver and Gold accounts
N/A
Account Number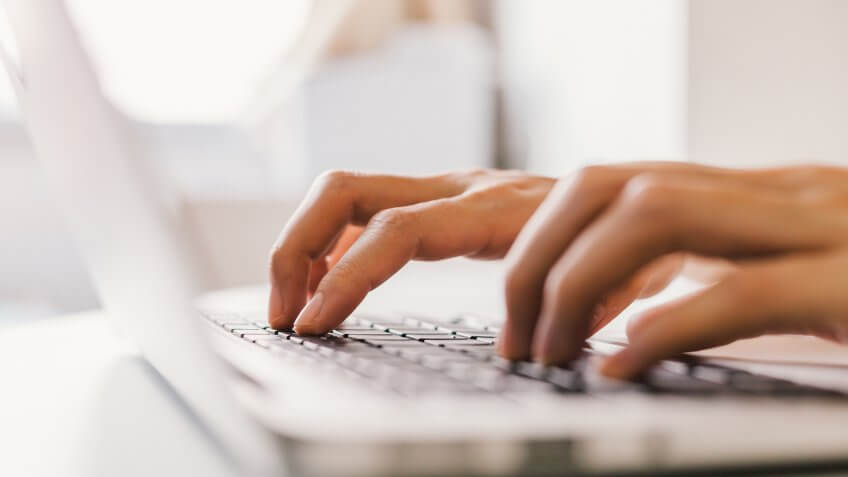 NA image / Shutterstock.com
Online Money Order Providers
In today's fast-paced world, sending a money order online can save a great deal of time. Just like banks and credit unions, each online institution has its own set fees. Xoom, which is a Paypal service, even allows customers to send international money orders. The fee is based on the amount of the money order and the country where the recipient resides. WorldRemit is another organization that provides online money order services. Their low fees vary depending on the country where the recipient lives. Place your order using the web form and you can send money to friends and family in over 125 different countries.
With so many places to choose from, it is important to do your homework and ensure the company you use to obtain your money order is legitimate.