7 Things to Do in Memphis With a CD Account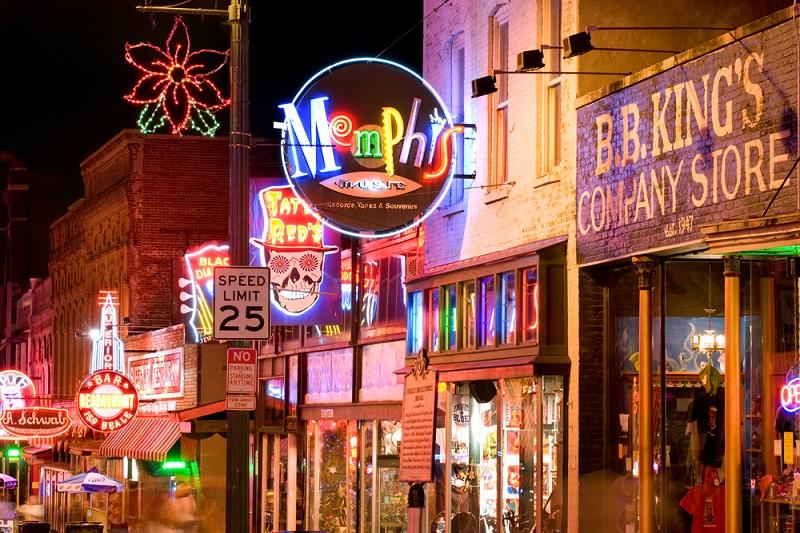 It can be a struggle to raise the funds you need to buy a home in Memphis, Tenn., or another big purchase. But with a certificate of deposit (CD), you can start growing your savings now to afford to buy the things you want later.
How to Save Money in Memphis With a CD
Similar to a savings account, a CD is an account where you can store your money. But unlike a traditional savings account, a CD gives you the opportunity to earn interest on your balance.
For example, if you opened a CD (or share certificate, as referred to by most credit unions) at the Memphis-based Orion Federal Credit Union, you can earn an APY ranging from 0.35% to 1.80%, depending on the length of the term. So if you deposit the minimum requirement of $500 into your account and let it earn interest for 60 months, your total will be $546.65.
Now, $46.65 might not seem like a huge gain over the span of five years. In order to earn the most money, however, you should plan to deposit a higher amount. Let's say you deposit $5,000 instead. In five years, your total would be $5,446.49 — a gain of $466.49. You could add that money to your home down payment or summer vacation fund.
As you can see, the more money you put into a CD, the more return you can expect to receive over time. And, of course, the higher the APY, the more money you will earn.
Read: Are CDs Still Worth the Investment?
Tips on Finding the Best CD Rates in Memphis
CD terms, requirements and APYs vary from bank to bank and from credit union to credit union. But, in general, local credit unions tend to offer higher rates than many national banks. As a credit union member, you are not just a "customer" like you are at a bank — you are a part-owner. Credit unions operate with your interests in mind, so you're most likely going to find higher rates on CDs and savings accounts, and lower rates on different types of loans.
With that said, the first thing you should do when searching for the best CD rate is check with local credit unions. Second, see which banks or credit unions offer the best terms. For example, most financial institutions will not let you withdraw money from your CD before the term is up. If you do, you will likely face a penalty fee. But, you might come across a credit union or bank that will let you withdraw money during an emergency without charging you a hefty fee.
You also might want to consider looking for a jumbo CD. Jumbo CDs typically require a much larger minimum deposit than traditional CDs — sometimes as high as $100,000. If you are willing to invest that much money into a CD, there's a good chance the bank or credit union will offer you a higher rate.
How to Use Your CD Funds in Memphis
There are a number of things you can do in Memphis with the money you earn in your CD. From buying a house to going to NBA games, here are the seven best ways to put your money to work in Memphis.
1. Save up for a down payment on a home.
The median home value in Memphis is $67,300, according to Zillow. The online real estate database is currently estimating that home values will continue to go up by a staggering 3.7 percent next year. If you need extra money for a home down payment, consider stashing your money in one or multiple CDs.
Related: How I Saved $30,000 for a Home Down Payment in 5 Months
2. Earn enough money to buy a car or afford your monthly payments.
According to Datatrac, auto loan rates among the top 10 local banks and credit unions in Memphis might be as low as 1.49% APR or as high as 3.75% APR for a new car with a 36-month term. The funds you accumulate in your CD account can go toward your monthly auto loan payments or even your down payment.
3. Attend the Beale Street Music Festival next year.
In 2015, three-day passes to the Beale Street Music Festival were sold for $120, and a one-day pass was $40. The prices for next year's festival haven't been announced yet, but start saving your money in a CD now so you can go and see the headliners. Last year, the impressive lineup included Lenny Kravitz, Ed Sheeran and Paramore.
4. Plan a staycation in Memphis.
Every year, Memphis receives hordes of tourists. According to MemphisTravel.com, the average number of annual visitors is a whopping 10 million. Find out why people around the world love visiting the city by booking a hotel in the city for a staycation. Hotel rates can get high, so start planning now by putting money away in a CD.
5. Go to a Grizzlies game.
Among Memphis' most notable events are NBA games. In order to watch the Grizzlies play a few games this season, you might want to start putting some money in your CD now. Tickets for 2015-16 games are on sale, with prices ranging from $11 to $270 for a single game.
6. Visit the world-famous Graceland.
Graceland is one of Memphis' most popular attractions. It features Elvis Presley's famed estate, a car museum as well as two jets. Adult tickets for this popular attraction start at $36 and go all the way up to $77 per person, depending on the type of tour you take. The interest you earn in a CD account can definitely go toward your ticket purchases.
7. Watch the Memphis Redbirds at AutoZone Park.
AutoZone Park is also a popular Memphis attraction. It's home to the Minor League Baseball team, the Memphis Redbirds. Individual tickets are as low as $6 for lawn seating, but if you want to sit in the RedBird Club, you could be paying as much as $55. You might want to start saving for tickets now by using a CD.
Keep reading: 4 Ways Real People Funded Their Dreams With a CD
Saving up money can be a daunting task. But with the right discipline and the right CD account, you should be able to secure a good amount of cash. Search the financial institutions in Memphis, and find the best CD that can help you grow your savings.