When You Can Expect CD Rates to Generate Passive Income Again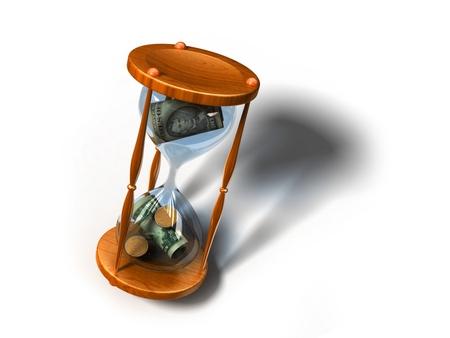 According to the Federal Reserve's website, interest rates have been and are still being maintained at low levels to stabilize America's financial markets. A survey conducted by The Oregonian found that CD rates dropped by approximately one-third at banks and one-fifth at credit unions from 2012 to 2013. Unfortunately for depositors, experts expect rates to remain low until 2015.
Even with lower CD interest rates, depositors can still use certificates of deposit as a way to earn a respectable amount of passive income.
Decent CD Interest Rates Are Still Available
They might be rare, but respectable interest rates on CDs can still be found. Consumers are still able to make a decent amount of interest in today's near-zero interest rate climate, especially with high-yield CD accounts, such as Ally Bank's 0.80% APY five-year CD and Intervest National Bank's 1.92% APY five-year CD.
Although it takes time to research and compare financial institutions for the best rates, CDs can still be a part of one's strategy to earn passive income.
CDs: A Low-Risk Source of Passive Income
According to the Financial Industry Regulatory Authority, certificates of deposits are one of the least risky ways to earn passive income. While no investment is completely risk-free, certificates of deposit offer a much lower chance of losing money when compared to stocks, bonds and mutual funds.
When you agree to a certificate of deposit, you will receive the principle and any accrued interest. However, when you purchase a stock, mutual fund or bond, there are associated transaction costs and the strong possibility of losing part or all of your money. CDs give investors the ability to rely on their investments, knowing that one's return will be there at the end of maturity.
Other Sources of Passive Income: 9 Ways to Make Mailbox Money
Considerations When Using a CD to Earn Passive Income
Use the Bank's CD Ladder
The only person who really knows when interest rates will rise is Federal Reserve Chair Janet Yellen. You might wonder how to maximize your ability to earn passive income without keeping all of your money on the sidelines.
The perfect answer to that question? The CD ladder. A CD ladder works by dividing your investment budget into predetermined amounts to invest based on "steps" of length and interest rates. By not tying up all your money in a single CD, you will be ready when interest rates rise.
Federally-Insured Accounts Are Your Friend
Although CD interest rates are not as lucrative compared to investing in stocks, there are some benefits for going with a CD. The Federal Deposit Insurance Corp. backs certificates of deposit up to $250,000 per person at a single bank. Stocks and other investment vehicles including bonds, mutual funds and annuities do not have this guarantee.
Make Sure Your CD Rate is Fixed
Interest rates on CDs can be fixed or variable. However, there are some risks with variable interest rate CDs. Variable rates will not tell you what your passive income stream will be. However, fixed interest rates provide you with more certainty. Whether you are saving for a car, retirement or you are already retired, being able to count on the money and the interest is much less stressful with a fixed-rate CD than with a variable-rate certificate of deposit that can lose money.
Even with current interest rates lower than what most depositors want, certificates of deposit can provide investors with a small, but steady stream of income. Shopping around, learning how certificates of deposit work and understanding the benefits of this type of investment will help you grow some money on the side.