Easily Donate to Charity By Using One of These 14 Checking Accounts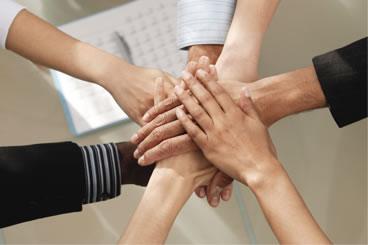 No matter which holiday you observe, there's no denying that this time of year encourages displays of generosity. There are many ways communities give to others during the holiday season, but in the financial space, checking accounts have been a common avenue for supporting a good cause.
Checking accounts are some of the most popular banking products used, with 67.2 percent of U.S. households having both a checking fund and savings account, according to the FDIC. In keeping with the spirit of the season, GoBankingRates investigated which financial institutions offer checking accounts that do good for communities and charities in need.
1. Land of Lincoln Credit Union

The team at Land of Lincoln Credit Union knows that a little help goes a long way for those who really can use assistance. It's for this reason that the non-profit institution developed its Do Good Free Checking account, which allows account holders to contribute to one of three charitable categories: animals and environment, youth and education, or human services.
The credit union donates a percentage of the average monthly balance of all depositors' checking accounts to members' chosen organization or group.
2. State Employees' Credit Union

Who says fees are always a bad thing? State Employees' Credit Union puts members' $1 monthly checking account maintenance fees back into the community. Fees are directed to the SECU Foundation, which supports local community development in the areas of housing, education, healthcare and human services.
3. Cornerstone Community Bank

Customers banking with Cornerstone Community Bank are encouraged to give back daily thanks to the institution's Charitable Checking account. The bank contributes one percent of account holders' average balances to a local charity of their choice.
Plus, Cornerstone Community bank will add an extra $25 donation to any individual who opens a new account by Dec. 31.
4. Forward Financial Bank

While not purely a checking account, Forward Financial Bank's Charitable Money Market account acts as a hybrid between a savings account and checking account, with the added benefit of helping others.
The institution donates 0.10% of depositors' average balance to a charitable organization, with the promise of funds being sent by Jan. 15 every year.
5. Animas Credit Union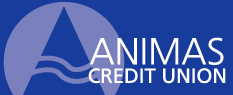 Giving is especially easy when the process of doing so is made simple by banks and credit unions. Members of Animas Credit Union who hold a Community Interest checking account receive the advantage of simple giving when they maintain a minimum $750 daily account balance.
Any earned interest on the account is then directed to a charity chosen by the depositor from the credit union's list of organizations, such as local Boys and Girls Clubs, ECHO Food Bank, and more.
6. Fremont bank

Fremont Bank's B-Charitable Checking account allows customers to be charitable year round. The bank forwards a donation to customers' desired charity, based on the year-to-date average available balance on the account, in addition to a fixed dollar amount donation for every qualified Visa Check Card transaction.
7. TD Bank

TD Bank is known for offering exceptional services and products, in addition to its work supporting minority groups. The institution also offers the TD Bank Affinity Program, which contributes a percentage of funds to charities, based on its customers' account balance.
All TD Bank accounts qualify for the program, and 0.05% of average balances is calculated and donated by the bank on checking account balances.
8. Heritage Credit Union

At Heritage Credit Union, every transaction is a step closer in an ongoing effort to help those with breast cancer. For every Pink Hope Checking account opened, the credit union will donate $5 to the American Cancer Society for Breast Cancer Research.
The giving doesn't stop there, however; every debit card transaction is rounded up, with the change donated as well.
9. Affinity Bank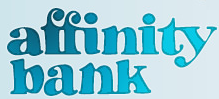 Customers of Affinity Bank can be proud to be supporting a charity that focuses on the continued research and wellness of children with cancer. The bank provides a quarterly donation to CURE Childhood Cancer on behalf of depositors with a Charitable Checking account.
In addition to a checking account, the institution's Charitable Money Market account also contributes to the same fund.
10. University Bank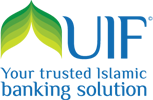 University Bank depositors can provide community outreach through the Community Unity Program. The program helps non-profit organizations such as Islamic schools get support through Community Unity checking accounts.
After the first 90 days of being active, the bank donates 0.05% percent of the average monthly balance of its customers.
11. Farmers & Merchants State Bank

The Kasasa Giving checking product at Farmers & Merchants State Bank gives depositors a chance to make a difference through organizations such as Stand Up to Cancer, Boys & Girls Club of America and the American Humane Association.
As much as 2.02% APY is earned on balances up to $15,000, which goes toward the non-profit of the depositor's choice. To supplement this donation, Farmers & Merchants State Bank also contributes $0.03 for each debit card purchase greater than $10.
12. First Citizens' Federal Credit Union

Account holders of First Citizens' Federal Credit Union's Champion Checking account can help support the Champion Family Scholarship Fund, which provides at least two $1,000 scholarships annually to families of those with a Champion Checking account.
For each new account, $10 is donated to the fund.
13. Central Illinois Bank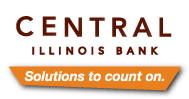 New primary checking accounts opened at Central Illinois Bank before Nov. 22, 2013, will direct a $25 donation to the American Cancer Society. Depositors will also receive a t-shirt to commemorate the donation made on their behalf.
14. Belmont Savings Bank

One of the best ways to give back is by ensuring that future generations are given enough education and opportunities to succeed. Belmont Savings Bank provides customers the option of opening a Belmont Education Rewards Checking account, which donates to the Foundation for Belmont Education.
For every new account, the institution gives depositors $50 and credits the foundation with a $50 contribution, as well. An annual 0.25% interest on the average monthly balance in each account is also given to the Foundation for Belmont Education, and is disbursed in June and December.
Giving back is easier this season with the help of checking accounts from banks and credit unions that make giving to charity a simple process.